Last Updated on November 16, 2022 by Paroma
Road trips from San Francisco are the best way to explore the beauty of Northern California. And, with dozens of weekend getaways from San Francisco under my belt for over 12 years, I am here to give you plenty of ideas for short and long weekend trips to embark on if you live in or near the city by the Bay. So grab a drink (or whatever it is that you like to sip on) and get started on this looooong list to fuel your California wanderlust!
Disclaimer: This post may contain some affiliate links. Clicking on them may earn me a small commission at no extra cost to you for the product. Thank you for supporting free content on this site!
WEEKEND GETAWAYS FROM SAN FRANCISCO: EXPLORE NORTHERN CALIFORNIA
San Francisco is simply the perfect launch pad for weekend getaways to explore the diversity of Northern and to some extent, central California. Rugged coastline dotted with beaches and coves, charming coastal towns, wilderness and national parks, Redwood groves and wine country-all this and more are just within a few hours drive from San Francisco. In this post, I will cover all these fabulous road trips from San Francisco both as long and short weekend getaways, thanks to my 12+ years of exploring the Golden State.
In the past, I've talked about day trips from the Bay Area that you can easily do in one full day. In this post, I am taking things a step further with ideas for overnighter and 2-night stays. Given the notorious Bay Area traffic and how much we Californians love to explore, I have tried to keep these San Francisco weekend getaways reasonable with driving distance that can be covered in 2-4 hours one way with longer driving times (3-4 hours) advised for long weekend trips (2 nights).
Although there is no limits to the distance you can cover on a road trip from San Francisco if you're a ninja behind the wheels, my guide puts a hardstop geography wise when it comes to weekend getaways. In other words, I am putting some hardstops geographically speaking so that your weekend is a relaxing one and not the kind spent in hectic, stressful driving.
For this post, I have chosen Shasta County as the northernmost point, Lake Tahoe + Eastern Sierras as the easternmost and San Luis Obispo County as the southernmost stop for weekend getaways from San Francisco. For destinations beyond these points, I suggest staying over longer, i.e. at least 3 nights for a relaxing experience.
Having personally traveled to almost all of these destinations over many weekends during these 12+ years in San Francisco, I am glad to be able to finally share them with you so that you get to have a taste of how diverse and beautiful California is beyond the obviously popular big cities that people flock to. I hope this post gets you out and about on your weekends to explore "your backyard" more.
BEST TIME TO GO ON ROAD TRIPS FROM SAN FRANCISCO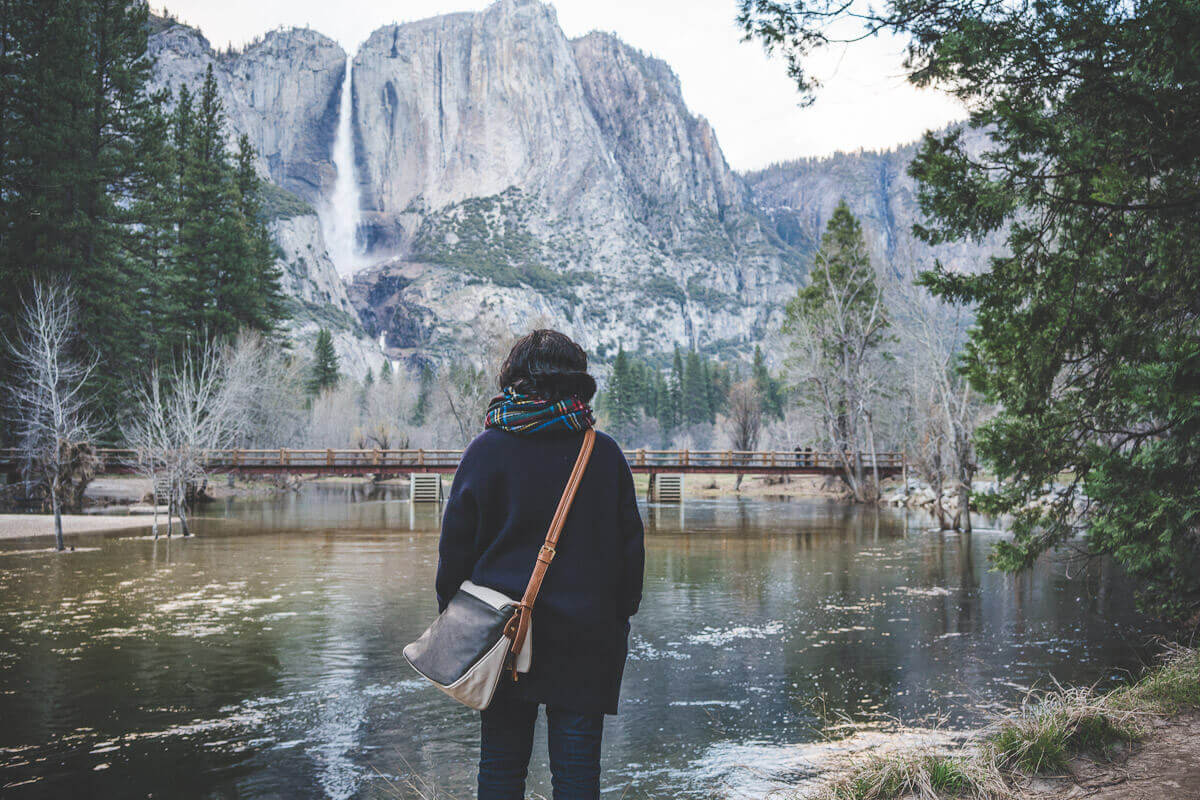 Before we get on to those charming small town destinations in California that are waiting to be explored as road trips from San Francisco, here is one important thing that you'll need to keep in mind, and that is the temperamental Northern California weather. So here's what you need to know as a savvy roadtripper:
Unlike the eternal sunshine of SoCal, the weather varies quite a bit from inland to the coast. Northern California coasts (beaches and water) are chilly and cold year round and are foggy, especially in summer when warm inland air meets the cold coastal waters. Also, California gets most of its rain in winter (Nov-Feb), which is something to keep in mind while going on that road trip.
The central coast is somewhat similar to the north, although it does get warmer weatherwise as you go further south towards Santa Barbara. Inland destinations (San Joaquin Valley, Sacramento Valley, Eastern Sierras) experience all four seasons unlike what is typically associated with California.
To keep things simple on a road trip from San Francisco, here is my number one tip: dress in layers and you won't go wrong. Next suggestion: plan for a Spring (March-June) road trip when California is the greenest and most vibrant, with waterfalls and wildflowers putting on quite a show.
Summer is great for the coast but it does get very crowded while inland is pretty warm. Finally, Fall is a good time to head for the coast (it is quieter too) but be flexible with your plans due to the notorious California wildfires that have been increasingly wreaking havoc in the state over the last 10 years. If traveling in Winter, expect some rain and not so good road conditions. Inland locations such as the Sierras will have seasonal road closures due to heavy snowfall.
Most of these weekend getaways from San Francisco are dog friendly as you can see from my photos, barring Burney Falls where dogs are not allowed on any trails. The same applies to Big Basin Redwoods State Park and Lassen Volcanic National Park (dogs can go where cars can go as in not on any trails). This also explains why these are the three destinations I am yet to visit because we travel extensively all over California with our pups (Babu and now Gunda). I hope to cross these destinations off my list in 2023, so watch out for this space with updated photos and new posts!
WEEKEND TRIPS FROM SAN FRANCISCO: SHASTA COUNTY
I am kicking off this long list of San Francisco road trip ideas with the northernmost county of Shasta, which also involves the longest amount of driving distance from San Francisco (4+ hours). As a result, you need to account for a minimum of 2 nights if you're planning to explore its many attractions-namely Burney Falls and Lassen Volcanic National Park which are the two most popular ones in this area. Here are the details:
1. Burney Falls
Shortest distance from San Francisco: 287 miles
Where to stay: Green Gable Motel & Suites (Burney)
This 129 foot waterfall of the Burney Creek that is fed by multiple springs is a sight to behold in Shasta County. The falls was named after pioneer settler Samuel Burney who lived in the area in the 1850s. Owing to volcanic activity leading to the formation of this region, the mountains surrounding the McArthur-Burney Memorial Park comprise of black volcanic rock, i.e. basalt.
The most popular months to visit are April-October, but I recommend going in March when the falls are gushing in full force thanks to the winter rains.
Beside Burney Falls, the other added attractions in this region are Lake Britton and McCloud Falls which is about 36 miles north of Burney Falls. Burney Falls is surrounded by miles of beautiful trail paths to hike on, with the Pacific Crest trail being the most popular one.
Photo by Tucker Monticelli on Unsplash
2. Lassen Volcanic National Park
Shortest distance from San Francisco: 256 miles
Where to stay: Highlands Ranch Resort (10.3 miles away from the park)
Home to several volcanoes, steaming fumaroles, bubbling hydrothermal sites and crystal clear lakes, Lassen Volcanic National Park is one of the most fascinating, yet one of the least visited National Parks in the state. Although the park is open 365 days a year, it is best visited in summer and early fall when most attractions are open.
Lassen National Park is home to the towering Lassen Peak, which also happens to be the largest Plug Dome volcano in the world. Besides this, the night sky in Lassen is one of the clearest (much like Joshua Tree National Park in the south) and is perfect for star watching. You can drive the Lassen Volcanic National Park Highway (a scenic highway connecting the northwest and southwest entrances of the park), hike its 150+ trails, explore Manzanita Lake and visit the Sulphur works or join one of the many ranger led tours in the park.
Lassen is only 41 miles south of Burney Falls and you can spend one whole day there as a combined trip with Burney over a 3 night long-ish weekend.
Photo by Quentin Burgess on Unsplash
BEST ROAD TRIPS FROM SAN FRANCISCO: MENDOCINO COUNTY
Mendocino County is about 3-4 hours north of San Francisco and will greet you with Coastal Redwoods, spectacular views of the rugged coast, world famous beaches and some of the best seafood and wine that California can offer.
You can get to Mendocino via inland CA-101N and CA-1 (Highway 1) or take your sweet time to explore the many stops along Highway 1 (Shoreline Highway) as detailed in my SF to Mendocino road trip. Here are the towns in Mendocino County that should be on your radar on a weekend getaway from San Francisco:
3. Fort Bragg
Shortest distance from San Francisco: 170 miles
Where to stay: Holiday Inn Express, Beachcomber Motel
The sleepy coastal town of Fort Bragg is perfect for a 2 night weekend getaway from San Francisco. Home to world famous beaches such as the glass beach, a fantastic coastal trail that winds along headlands with panoramic views of the rugged North Coast, whale watching activities from Noyo Harbor, a train ride through the Redwoods and the biodiversity at MacKerricher State Park, Fort Bragg is worth that 3+ hour drive from San Francisco. Read my complete guide to the best things to do in Fort Bragg for a long weekend stay.
4. Mendocino
Shortest distance from San Francisco: 153 miles
Where to stay: Blue Doors Inn (Four Sisters Collection), Headlands Inn B&B, Agate Cove Inn
Mendocino is that super popular coastal town in its namesake county that is a huge hit with Bay Area folks. This romantic getaway in Northern California showcases the fabled "California Good Life" with hikes, beaches, good food and wine.
I have been to Mendocino many times over the years and keep on returning for its natural beauty and relaxed way of living. Hike the Mendocino headlands, explore its many beaches, check out the Mendocino Botanical Garden, go canoeing on Big River and dine at one of the many amazing restaurants in downtown (Main Street).
If you want to see the Giant Coastal Redwoods that California is famous for, then head further north of Fort Bragg into Humboldt County which is home to the Redwood National and State Parks. You can read my ultimate 7-day Northern California road trip from Mendocino to Crescent City for a Redwoods road trip to remember!
5. Anderson Valley (Boonville, Navarro, Philo)
Shortest distance from San Francisco: 122 miles
Where to stay: Indian Creek Inn (Philo)
Anderson Valley lies inland in Mendocino county and you'll pass through it during your road trip to Mendocino and Fort Bragg from San Francisco if you're traveling inland via CA-101N. Located along CA-128, that ultimately curves up north as Highway 1 near the coast, this verdant valley is one of the top wine regions in California and home to my favorite Pinot Noir grape.
With its cider farms (for cider tasting), two lush Redwood groves, wineries, farmsteads (working farms), restaurants and art galleries, Anderson Valley definitely warrants a stand-alone road trip from San Francisco. The Alsace/White wine festival in February and the Pinot Noir festival in May are the two major draws of this region.
6. Gualala
Shortest distance from San Francisco: 114 miles
Where to stay: Surf Inn, Gualala Country Inn
Gualala is a tiny coastal town sitting right at the border of Sonoma and Mendocino counties. And, yes it is pint sized but it still has a lot to offer in terms of a short weekend getaway from San Francisco (one night should be plenty to explore this town).
The prime attraction at Gualala is hiking the Gualala Bluff Trail, exploring Gualala Point Regional Park and beach (keep an eye out for gray whales migrating in Dec-April), visiting the Gualala Arts Center and camping at the Gualala River Redwoods Park. A bonus attraction is the quirky Sea Ranch Chapel (a non-denomination place of worship and prayer) just south of Gualala along Highway 1 and the historic Point Arena Lighthouse that lies 16 miles north.
SAN FRANCISCO ROAD TRIP DESTINATION: CLEARLAKE
7. Clearlake
Shortest distance from San Francisco: 107 miles
Where to stay: Featherbed Railroad B&B
Clearlake is the largest freshwater lake lying wholly in California and is located in Lake County, which lies exactly east of Mendocino county and north of Napa Valley. The lake itself is a hub of many water sporting activities while the many wineries in this region attract wine lovers for the relaxed ambiance and delicious cabernets. Explore Lakeport and Kelseyville for antique and art galleries and spend some time hiking in Clear lake State Park. Read my Clearlake guide to plan your Fall road trip today!

WEEKEND TRIPS FROM SAN FRANCISCO: SONOMA COAST
Sonoma County sits right below Mendocino county and is known for one of the best coastlines in Northern California, stretching from Bodega Bay in the south to Gualala in the north. These 48 miles dotted with beaches, hikes, marshlands, wineries and amazing views, the coast itself warrant a separate road trip from San Francisco. Here are my top picks based on my travels:
8. Jenner
Shortest distance from San Francisco: 77 miles
Where to stay: Jenner Inn, Timber Cove resort ($$$, dog friendly)
Jenner is that spot along the Sonoma coast where the Russian River empties itself into the Pacific Ocean. Explore the many beaches at Jenner such as Goat Rock Beach, Jenner Beach and Russian Gulch State Beach, spot the sunbathing sea lions at Jenner Sea Lion Rest place (at the very tip of Jenner beach) from Highway 1 lookout point, go hiking on the Kortum trail, visit Fort Ross State Historic Park to see a bygone era Russian settlement, check out the Pygmy Forest in Salt Point State Park, and stop by the Kruse Rhododendron State Reserve (April-June) to see the blooms.
9. Bodega Bay
Shortest distance from San Francisco: 65 miles
Where to stay: Sonoma Coast Villa and Spa
Often described as the Gateway to the Sonoma coast, Bodega Bay encompasses its namesake bay and the sleepy town of Bodega, the filming location for Alfred Hitchcock's masterpiece "The Birds". Bodega Bay also boasts of excellent beaches and scenic hiking trails leading to gorgeous views of the coast.
I recommend stopping by the pint sized town of Bodega to see landmarks such as Potter High School and St. Teresa of Avila Church, enjoying a day out at Doran Regional Park and Beach, stopping by the many beaches between Bodega and Jenner and hiking the Bodega Bay Head. You can read about all the best things to do in Bodega right here for where to stay, what to do, eat and drink.
WEEKEND GETAWAYS FROM SAN FRANCISCO: SONOMA WINE COUNTRY
Sonoma County's diversity makes it the perfect destination for repeat weekend road trips from San Francisco. Wine lovers can delight in the hundreds of wineries dotting CA-101 along Kenwood, Windsor and Healdsburg while nature lovers will love discovering the Armstrong Redwoods State Nature Reserve and kayaking in the Russian River in Guerneville. Sonoma County is one of my favorite getaways spots in the Bay Area and here are my specific recommendations:
10. Guerneville
Shortest distance from San Francisco: 74 miles
Where to stay: Mine and Farm (the Inn at Guerneville), Cottages on River Road, Boon Hotel and Spa (adults only)
Guerneville has always been a favorite stop of ours while returning home from Mendocino along Highway 1 or simply as a weekend getaway to Sonoma County. When in this town, explore the colorful Main street, known for its restaurants, wine tasting rooms and antique stores. I highly recommend lunch or dinner at Boon Eat and Drink Bistro and wine tasting at the biodynamic Porter-Bass Winery.
Guerneville is right on the banks of the Russian River, so if you are in the mood for kayaking or paddle boating, head out to Johnson's Beach after reserving a canoe or a kayak. Armstrong Redwoods State Nature Reserve is just north of Guerneville for a day of hiking in the Redwoods.

11. Healdsburg
Shortest distance from San Francisco: 68 miles
Where to stay: The Grape Leaf Inn, Healdsburg Inn on the Plaza, Hotel Trio Healdsburg, Calderwood Inn
Healdsburg is the perfect winter getaway in California and is home to some of the best wineries and restaurants in Sonoma. Explore the many wineries along the Russian River Valley and Dry Creek Road, stop by downtown Healdsburg for delicious meals and antique shopping, spend some time at Lake Sonoma Outlook or hike the Healdsburg ridge open space preserve. Healdsburg lies north of Windsor, another small town which has some really fun tasting rooms such as Mutt Lynch Winery (the dog-friendliest tasting room in entire Sonoma)
12. Sebastopol
Shortest distance from San Francisco: 54 miles
Where to stay: Pearlessence Vineyard Inn
Sebastopol is one of the most charming, yet underrated towns in Western Sonoma and is only 15 miles east of the Sonoma Coast. Beside its many wineries and lavender fields, Sebastopol also has a cute downtown, a sprawling outdoor promenade named Barlow (for dining and shopping) and some really cool artwork lining Florence Avenue. Read my Sebastopol guide to find out more.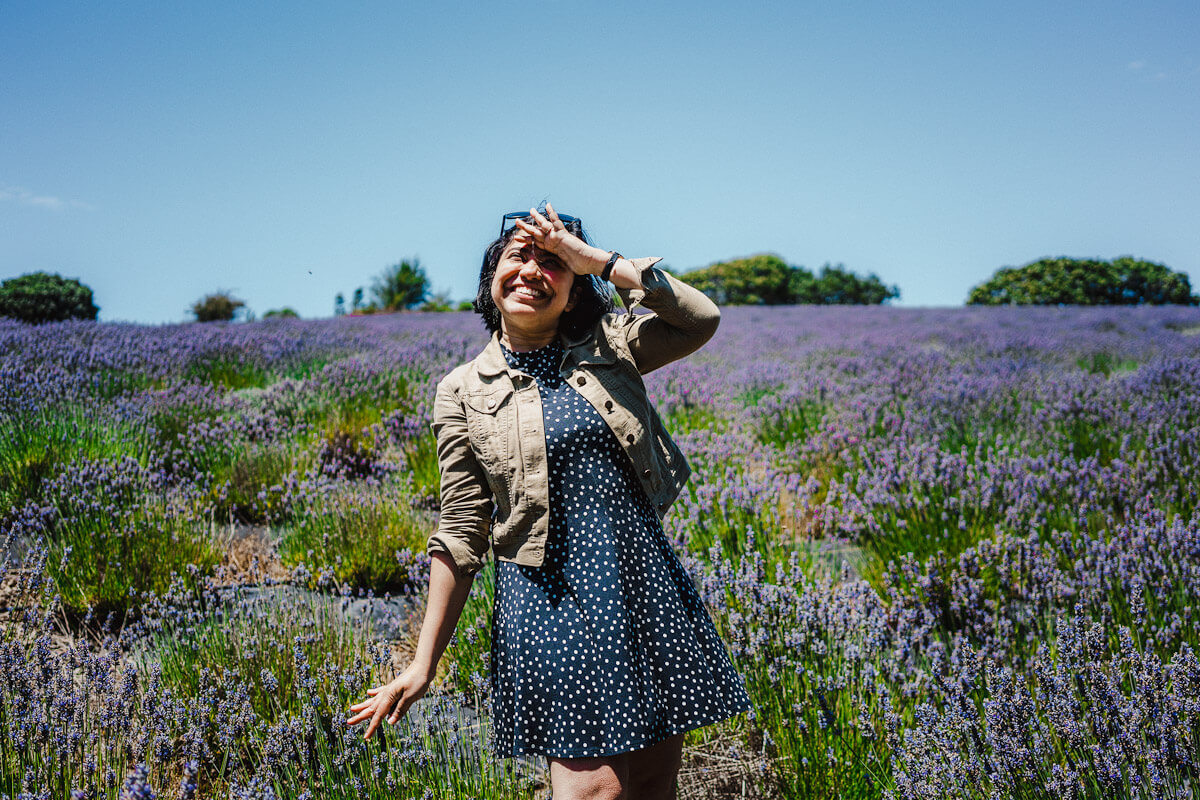 13. Santa Rosa
Shortest distance from San Francisco: 53 miles
Where to stay: Hyatt Regency, Hotel La Rose, Vintners Resort
Santa Rosa is the largest city in Sonoma County and a mere hour away from San Francisco. With plenty of things to keep you busy, Santa Rosa should definitely be on your radar if you're planning a weekend road trip from San Francisco. The major attraction of Santa Rosa is undoubtedly the Charles M. Schulz Museum and Research Center dedicated to the famous cartoonist and creator of "Peanuts" who was born and raised here.
A weekend at Santa Rosa means exploring some of the most beautiful wineries in Sonoma, going for a horticultural tour of Luther Burbank Home and Gardens, hiking in its many state parks (Trione-Annadel State Park, Spring Lake Regional Park, Jack London State Historic Park), exploring the historic Railroad Square, visiting the lavender fields at Matanzas Creek Winery and sampling the fares of the many taco trucks along Sebastopol Road.
14. Sonoma (city)
Shortest distance from San Francisco: 43 miles
Where to stay: Best Western Sonoma Valley, Inn At Sonoma (A Four Sisters Inn), Fairmont Sonoma Mission Inn and Spa
The city of Sonoma should definitely be on your San Francisco road trip itinerary when visiting wine country. Not only is downtown Sonoma known for its restaurants and myriad tasting rooms, but the San Francisco Solano (Mission Sonoma) is also located here which happens to be the very last California Mission built in 1823. Check out the Sonoma Valley Museum of art or go hiking on the scenic Sonoma Valley Overlook trail after you've had your fill of wine tasting.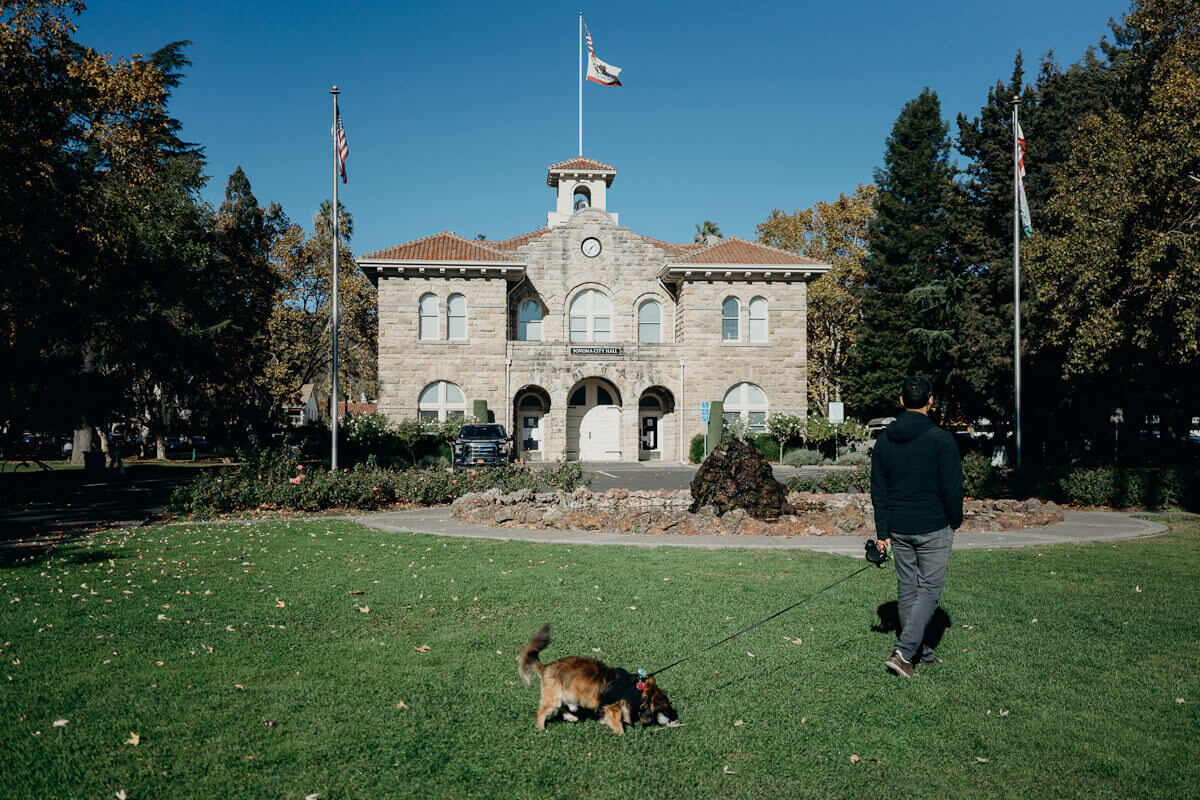 15. Petaluma
Shortest distance from San Francisco: 37 miles
Where to stay: Hotel Petaluma (Ascend Hotel Collection), Hampton Inn
Petaluma is a super relaxing weekend getaway from San Francisco and offers the small Sonoma town ambience that is just perfect for the much needed R&R. Petaluma is also known for its vibrant Dia de Los Muertos celebration (thanks to a sizeable Oaxacan population that calls this part of Sonoma county home) and some really fun glamping options (we stayed in a "Hobbit Cobbin" and you can read all about our dog friendly glamping adventure here). Add to it lots of good cafes and some tranquil hiking trails and you're all set for the weekend!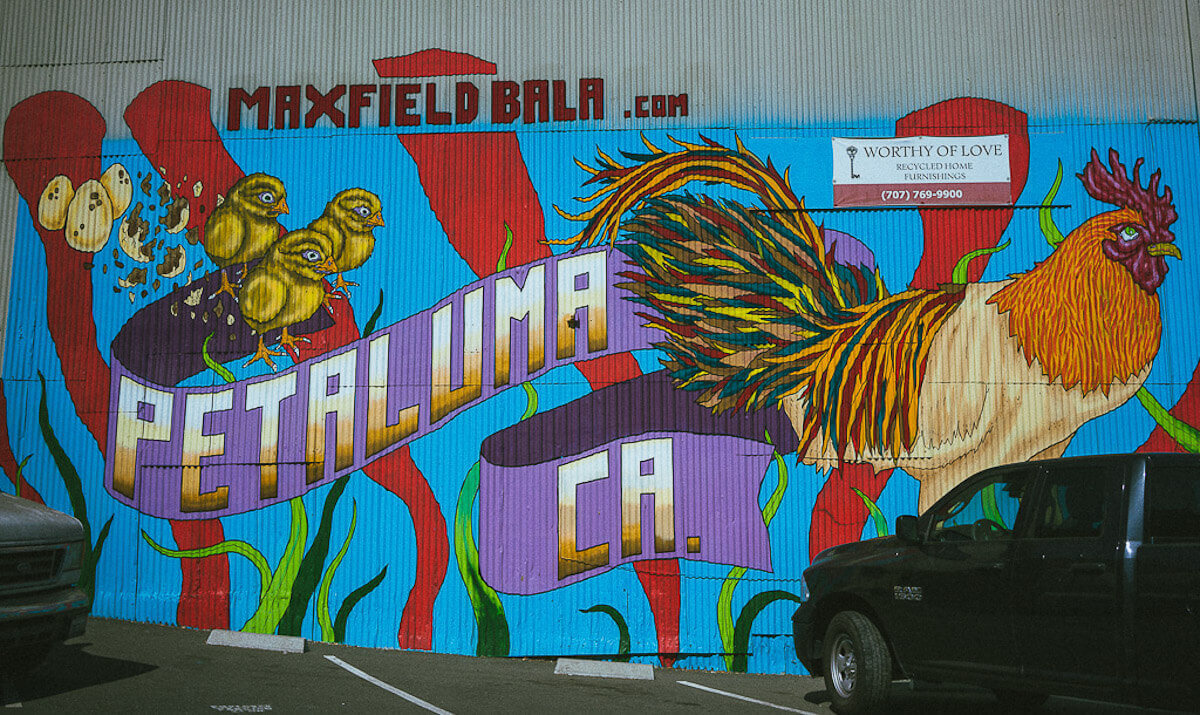 BEST SAN FRANCISCO ROAD TRIP IDEAS: NAPA COUNTY
16. Napa Valley
Shortest distance from San Francisco: 51-73 miles (depends on destination)
Where to stay: Calistoga Motor Lodge and Spa, Cedar Gables Inn, Carneros Resort and Spa (luxury), Hotel Napa Valley, Andaz Napa (luxury), Lavender (A Four Sisters Inn), Napa Valley Lodge
When people think of California wine country, they automatically think of Napa-a term which actually encompasses both the county, the city and the actual Napa Valley wine region (that also includes the city of Napa if I haven't confused you enough at this point). If you're a food and wine lover, this is where you need to head to on a roadtrip from San Francisco.
Napa Valley is one long stretch of 20 miles spread around CA-128 starting from Oak Knoll in the south to Calistoga in the north with cities like Napa, Yountville, Rutherford and St. Helena in between that are world class destinations for food and wine.
I have visited Napa many times over these 12 years and have several posts guiding you the best wineries to visit for first time visitors, dog friendly Napa wineries ,15 fun filled things to do in Calistoga and how to get to Napa Valley from San Francisco if you're in no mood to drive.
Based on my multiple visits to Napa, I recommend spending sometime in downtown Napa to explore Oxbow market and checking out the nearby wineries, visiting Rutherford, St. Helena and Yountville (all within 15-30 mins from downtown Napa towards the north) for their world famous restaurants and boutique wineries and finally staying at least one night in Calistoga for wine, food, geothermal spas and a visit to the Petrified Forest.
Even if you're not into wine, you can still have a jolly good time at Napa by going on a hot air balloon ride soaring above the vineyards, visiting the free Chuck Williams Museum at the Culinary Institute of America (CIA at COPIA), relaxing at the wine bar or taking a culinary class at the CIA, hiking in Bothe-Napa Valley State Park or simply treating yourself to a spa session in one of the many spa resorts in Calistoga.
WEEKEND TRIPS FROM SAN FRANCISCO: CENTRAL VALLEY
California's central valley is the beating heart of its agrarian core and is the source of almonds, avocados and our freshest produce. Sacramento and San Joaquin Valley are the two prime regions here with lots of charming towns that are perfect for road trips from San Francisco, given the relatively short distance. Here are my recommendations, based on my travels:
17. Sacramento
Shortest distance from San Francisco: 89 miles
Where to stay: Westin Sacramento, Embassy Suites (Riverfront), Kimpton Sawyer Hotel
California's capital city is often overlooked in favor of the more glamorous or popular coastal counterparts of Los Angeles or San Francisco, but trust me when I say that Sacramento is perfect as a weekend getaway destination in so many ways and is a terrific choice as a low key winter destination in California.
If you're looking to explore more of Northern California, Sacramento can serve as an excellent base since of the best destinations in this part of the state can be combined as day trips from Sacramento owing to its location.
Besides the charm of Old Town and a relaxing walk along the banks of the Sacramento river, visitors can enjoy learning about our state's history at the California museum, savor delicious farm to table cuisine at one of the many restaurants and cafes and admire the dozens of murals scattered all over town. Sacramento is dog friendly too and you can read my dog friendly Sacramento guide for all the details.
18. Murphys
Shortest distance from San Francisco: 143 miles
Where to stay: Murphys Inn Motel, Courtwood Inn, Murphys Suites
Murphys is that tiny gem of a town in Calaveras county that is at the foothills of the Sierra Nevada Mountains. Although not exactly in Sacramento or San Joaquin Valley, a long weekend at Sacramento can be combined with a trip to Murphys, but this tiny town filled with old world charm is also good enough for a small weekend getaway.
Calaveras county was made famous in Mark Twain's prose when he wrote about "The Celebrated Jumping Frog of Calaveras County", so expect to be greeted by quirky bull frog statues strewn everywhere in this tiny town. When in Murphys, explore downtown/Main Street (definitely stop by Aria bakery for their yummy baked goods), go for wine tasting at one of its many tasting rooms, have a picnic at Murphys community park or hike the Arnold Rim trail for an outdoor adventure.
19. Lodi
Shortest distance from San Francisco: 86 miles
Where to stay: Wines and Roses Hotel Restaurant, Holiday Inn Express, Lodi Hill House B&B
Lodi is undoubtedly the best kept secret of California wine country and is the Zinfandel capital of the world with some of the most affordable wine tasting that Northern California has to offer. When in Lodi, not only do a round of its gorgeous wineries but also go for a walk around Lake Lodi, explore the charming downtown and definitely get some dinner at the uber romantic Towne House Restaurant.
20. Folsom
Shortest distance from San Francisco: 109 miles
Where to stay: Courtyard by Marriott, Lake Natoma Inn, Fairfield Inn & Suites
Folsom is one of the only three small towns in California that made it to the list of "most livable cities in USA" in 2022 and for good reason. This up and coming town 23 miles north of Sacramento has a great historic old town, a very popular zoo that is sure to be a hit with kids, Folsom state park with the popular Lake Folsom quirky museums and a burgeoning food scene and brewery scene.
When in Folsom, check out the buzzing Sutter street, the Folsom Powerhouse State Historic Park, Folsom Prison Museum , drop by the Gekkeikan Sake brewery if you're a sake lover and enjoy the many hiking trails or sightings of California lupine at Lake Folsom.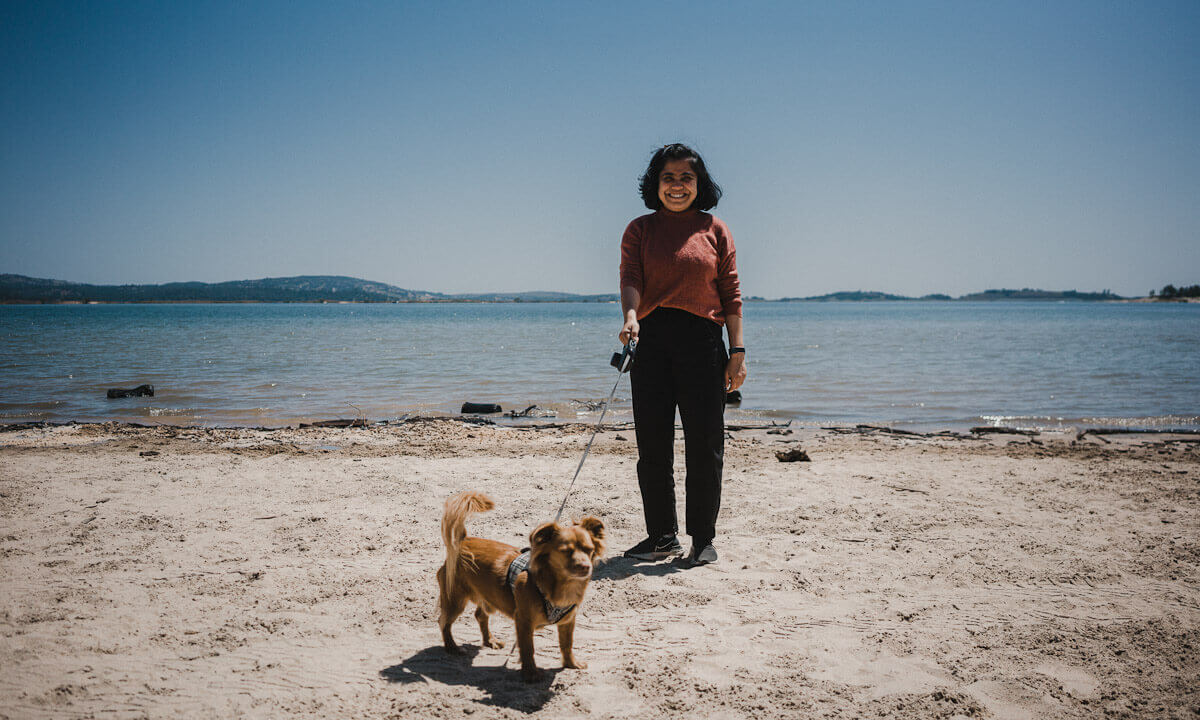 SAN FRANCISCO ROAD TRIPS: SIERRA NEVADAS
21. Yosemite National Park
Shortest distance from San Francisco: ~193 miles
Where to stay: Yosemite Valley Lodge, The Ahwahnee (luxury), Yosemite View Lodge (dog friendly and closest to park entrance)
What else can I add to describe this iconic wilderness which is the crowned jewel of our National Parks system except that I am so blessed to have it in our beautiful state of California?
Nestled in the shadows of the granitic rock structures of the Sierra Nevadas with the Merced River gurgling through it, Yosemite National Park it a nature lovers dream come true. With unending hiking trails, swoonworthy vista points, the magic of Half Dome, shimmering lakes and gushing waterfalls, it is truly one of the best road trips from San Francisco that one can have!
I have visited Yosemite in both Spring and Fall and recommend you do the same. Summer is hot and crowded as heck while Winter, albeit magical, sees lots of road closures, making several viewpoints and attractions inaccessible. Spring is when waterfalls come to life and Fall is the time to see spectacular foliage colors along with a sunrise at Glacier Point! Yosemite is also fairly dog friendly, so bring your pup along as well (read my dog friendly Yosemite guide here for inspiration).
Although a day trip to Yosemite is possible, it can become a really hectic affair. I recommend spending at least 2 nights at Yosemite, preferably in or near the Valley. The historic gold rush town of Mariposa is also another excellent place to stay and fairly close to the Arch rock entrance near the valley.
When in Yosemite, enjoy the hikes, views and waterfalls in the Valley, stop by the Ansel Adams photo gallery, visit Mirror Lake and Tenaya Lake, explore Tuolumne Meadows, or drive down CA-120 when Tioga Pass is open (June-October) to go to the Eastern Sierras. For day hikes to climb the iconic Half Dome, here is how to get the permit.
Starting May 20, 2022 (and continuing to Sep 30, 2022), a prior reservation will be required for those driving into the park from 6AM-4PM. Get details here.
22. Lake Tahoe
Shortest distance from San Francisco: 196 miles
Where to stay: Holiday Inn Express, Heavenly Inn Lake Tahoe, Hotel Azure (dog friendly),
Lake Tahoe is the large freshwater lake in the Sierra Nevadas between California and Nevada and one of the most popular weekend getaways for Bay Area folks in all seasons. I recommend spending at least 2 nights at Tahoe cause anything lesser makes things really rushed, which is not what a weekend getaway should look like!
From snow-clad mountain slopes perfect for skiing to summer days dedicated to idling away sandy shores and scenic drives and from spring hikes along meadows filled with wildflowers to a dazzling array of fall colors that will leave you spellbound-this romantic getaway provides a stark contrast to Bay Area, i.e. the full four seasons that is a rarity in the state.
Besides the many lakefront activities and hikes, driving around Lake Tahoe makes for an excellent road trip within a road trip. With fantastic small towns such as Carson city and Nevada city, museums, beaches and vista points (Emerald Bay), this 72 mile scenic drive should definitely be on your to-do list when visiting.
If that is not all, then let me allure you further with this secret: the San Francisco to Lake Tahoe drive is filled with cool gold rush towns, lush green state parks, lakes, wineries and apple farms. This makes the journey as fun as the destination itself!
I have visited Lake Tahoe thrice in these 12+ years of living in San Francisco and my recent most visit in Spring was just phenomenal. I highly recommend visiting this very popular weekend getaway spot in either in Fall, Spring or even Winter (if skiing and snowshoeing are your thing) to take in the best of what Tahoe has to offer minus the crowds.
North Lake Tahoe is the quieter and more laid back of the two parts of the lake, with the South Shore having more casinos, hotels, restaurants and crowds. Also, most of the waterfalls and other alpine lakes are on the south shore.
23. Sierra Nevada Lakes (Highway 395)
Shortest distance from San Francisco: ~260 miles (when Sonora Pass is open end of April)
Where to stay: Walker River Lodge (Bridgeport), Heidelberg Inn (June Lake)
Head straight to Mono County and the Eastern Sierras for a summer or fall road trip from San Francisco! When the Sonora Pass opens up late April/early May, drive to the beautiful alpine lakes in the eastern Sierras such as Mono Lake, June Lake, Mammoth and Convict lakes which are located along Highway 395. The June Lake loop covers four alpine lakes that show off dazzling fall colors in September and is a very chilled out, relaxed drive to go on.
I have visited June Lake in early summer and in fall, and both times it has been such a fun weekend getaway! Besides the lakes, the ghost town of Bodie near Bridgeport, the otherworldly Mono Lake Tufas and hot springs (Mono Hot Springs and Travertine Hot Springs) are some of the must visit attractions in this region.
When the Tioga Pass opens up in June, you can access Yosemite National Park from Highway 365 via CA-120 on the east entrance. If you continue to drive past June Lake further south, you will get to Mammoth Lake, Convict Lake and Devil's Postpile National Monument.
Given the distance and the many landmarks in this region, I recommend spending at least 2 nights here. Read my Mammoth Lakes post to find out how to spend a long weekend at Mammoth, best visited during summer and Fall.
WEEKEND GETAWAYS FROM SAN FRANCISCO: MARIN COUNTY
The picturesque Marin County is minutes away from San Francisco via a quick drive or ferry ride, right across the Golden Gate Bridge. To the east are the charming towns of Sausalito, Tiburon, Larkspur, Mill Valley and San Anselmo while West Marin boasts of the quiet beach town of Bolinas, several amazing beaches dotting the shore line (Stinson Beach is the most popular one), Mt. Tamalpais and Point Reyes National Seashore, which is one of the 9 National Parks in California. With tons to see and do on a weekend getaway from San Francisco, Marin County is definitely meant for repeat visits. Here are my favorite spots:
24. Sausalito
Shortest distance from San Francisco: 9 miles
Where to stay: Casa Madrona Hotel and Spa, Cavallo Point, Hotel Sausalito
This pretty as a picture town in Marin county borders the San Francisco Bay and is one of the most delightful places to spend a relaxing weekend. Sausalito's downtown extends along Bridgeway where you'll find lots of fun shops and yummy restaurants with fantastic views such as Fish, Bar Bocce, Sushi Ran, Scoma's and Spinnaker. Sausalito is also home to local businesses such as Heath Ceramics who make some of the most beautiful ceramic wares in USA.
Sausalito's marina and the downtown promenade are fun places to explore with a fantastic view of the San Francisco across the waters to enjoy. Besides downtown, there are lots of hiking trails, vista points and beaches to enjoy in Marin Headlands that are considered part of Sausalito. I recommend the famous Rodeo beach, the coastal trail, fantastic viewing areas of the Golden Gate Bridge and a secret Black Sands Beach to enjoy when in Sausalito.
25. Tiburon and Larkspur
Shortest distance from San Francisco: 14-15 miles
Where to stay: Waters Edge (Tiburon), Courtyard San Francisco Larkspur Landing (Larkspur)
Tiburon and Larkspur are two other beautiful towns in Marin county that are near Sausalito and close enough to be covered on the same weekend trip. Both of them boast of cute downtowns and scenic hiking trails that are hidden gems loved by locals.
When in Tiburon, fuel up at the New Morning Cafe on Tiburon boulevard and then head straight to the Tiburon ridge trail at the old St. Hilary's open space preserve which is one of the most beautiful trails in Marin county with unmatched views of the bay and San Francisco.
An easy half day trip from Tiburon is a ferry ride to Angel Island, which is often referred to as the "Ellis Island of the West". The Angel Island Immigration Station (now a museum), Detention Barracks museum and the Fog Bell are must visits and the coastal hikes provide scenic views.
Larkspur boasts of the Dawn Falls trail, one of the lushest greenest trails that will take you straight to a cascading waterfall. I also recommend stopping by Larkspur Landing Circle to enjoy some delicious Food Truck grub or enjoying some wine with a delicious charcuterie board at Backstage Wine Tasting Room in downtown Larkspur.
26. Mill Valley
Shortest distance from San Francisco: 13 miles
Where to stay: Mill Valley Inn, Holiday Inn Express Mill Valley, Acqua Hotel
Mill Valley is that one Marin town that epitomized the best of Northern California. Located along the western and northern shores of Richardson Bay, Mill Valley is home to a bustling downtown along Blithedale and Throckmorton Avenues, a tranquil Redwoods Park (Old Mill Park), some fantastic hiking trails such as the Dipsea trail leading to Stinson beach and back and the Bothin Marsh Preserve which showcases the flora and fauna of the wetlands along Richardson Bay.
What Mill Valley lacks in terms of beaches it makes up for by being the home to Muir Woods National Monument, the world famous Old Growth Redwoods grove that people flock to from all over the world, which is one of the best Redwoods near San Francisco. This grove has 6 miles of trail and is a fantastic place to spend an entire day amidst the serenity of the mighty Redwoods. Find all the details of getting here via the Parks website, including advanced reservations needed to visit the park.
Muir woods does not allow dogs, but Muir Beach which is only 3 miles away from the grove and Muir Beach overlook absolutely do. If that is not all, Mill Valley is also home to a dog friendly waterfall hike, namely Cascade Falls which is in a small park about 3 miles away from downtown Mill Valley. You can read our dog friendly waterfalls hike post here for all the details on how to do this easy hike to see a gurgling waterfall in Marin county.
27. Point Reyes National Seashore
Shortest distance from San Francisco: 40-50 miles
Where to stay: Olema House, Highland House Inverness, Nick's Cove
Pt. Reyes National Seashore is that ecologically preserved part of Northern California that juts out into the Pacific, surrounded by the water of Tomales Bay on the east and Drake's Bay to the north. It is one of the best places to go whale watching in California, especially during gray whale migration season (Jan-April). This is one of the most beautiful stops to visit on a San Francisco to Mendocino road trip.
This part of California is actually a National Park and is a nature lover/hiker/photographer/wilderness lover's paradise all rolled in one. Point Reyes is also one of the best romantic getaways in Northern California for nature loving and outdoorsy couples and one of the most charming beach towns in Northern California.
The drive to Point Reyes from San Francisco is extremely scenic and I recommend stopping by Stinson Beach, Muir Beach Overlook and Bolinas if you're driving along Highway 1. Olema and Point Reyes station on the mainland are excellent stops for food and drinks and I highly recommend stopping by the Cowgirl Creamery cantina to get a taste of the best of Northern California's produce.
Further up north you'll find plenty of oyster bars in Marshalls thanks to the saline rich waters of Tomales Bay that is a hotbed for these tasty molluscs.Hog Island oyster shack and farm, Tony's Seafood restaurant and Nick's Cove are our favorite stops here for oysters and seafood.
Finally, Point Reyes National Seashore itself is a magical place. You can spend an entire weekend here exploring the pristine beaches, watching elephant seals at Chimney Rock, visiting the one of a kind Tule Elk Reserve, snapping a photo at the Cypress tree tunnel and enjoying the views from Point Reyes Lighthouse. You can read my Point Reyes guide here and my Kehoe beach guide here (one of the few dog friendly beaches in the area).
SAN FRANCISCO WEEKEND TRIPS: SAN MATEO COUNTY (COAST)
28. Pacifica
Shortest distance from San Francisco: 17 miles
Where to stay: Inn at Rockaway, Sea Breeze Motel, Fairfield by Marriott Inn and Suites
This tiny coastal town with pristine beaches and gorgeous hikes is one of the must visit stops along Highway 1 if you're driving from San Francisco to Carmel. When in Pacifica stop by the popular Mazzetti's bakery or get yourself a "wellness latte" at Saltwater Bakery in Downtown Pacifica (which is so cute!).
A day out in Pacifica means hitting one of its many sandy stretches such as Esplanade beach, Pacifica State Beach, Pacifica Beach View Park, Rockaway Beach, San Pedro beach and Gray Whale Cove Beach (between Pacifica and Montara), to name a few. I highly recommend either Pacifica State Beach (say hi to the surfers and playful pups on the sand) or Gray Whale Cove Beach.
Pacifica has tons of amazing coastal hikes revealing dramatic views of the ocean. The easiest one is the Mori Point Loop Trail which you'll love for its rewarding views. The other easy hike is on the Devil's Slide trail (paved trail which used to be a part of Highway 1) or the Pedro Point Headlands trail. See all the Pacifica hiking trails right here.
Pacifica is also home to USA's most beautiful Taco Bell and the Shelldance Orchid Garden, both of which are located right off Highway-1. Don't miss these attractions as you drive down the coast!
29. Half Moon Bay
Shortest distance from San Francisco: 31 miles
Where to stay: The Ritz-Carlton (LUXURY), Harbor View Inn, Seal Cove Inn (Moss Beach)
Half Moon Bay is the oldest town in San Mateo County and saddled right along Highway 1. A day out to Half Moon Bay means chilling on one of its many popular beaches and gulping down some of the best chowder that you can find in Northern California!
Home to the world famous Mavericks beach (where surfers compete annually at the Big Wave competition) is here but it is a bit off route from Highway 1, Half Moon Bay also boasts of several beaches right off Highway 1 such as Redondo Beach, Pillar Point Beach, Poplar Beach, Mirada Surf Beach, Dunes beach, Roosevelt beach, Surfer's Beach and Miramar Beach. My favorite? Pillar Point Beach – it is right next to the harbor and Sam's Chowder House.
I'd be remiss if I did not include the many beautiful coastal trails that Half Moon Bay is blessed with. The most scenic one is undoubtedly the California Coastal Trail, a 1200 mile trail stretching from Oregon to Mexico along the coast that passes through Half Moon Bay, revealing spectacular views. Get on this dog friendly trail from the Poplar Beach parking lot and walk towards Pillar Point Beach in the north.
If you love seafood, check out the offerings at Sam's Chowder House or Miramar Beach Restaurant which are famous for their fresh catches and chowder. Downtown Half Moon Bay is super nice with lots of restaurants and cute stores to keep you busy.
30. Pescadero
Shortest distance from San Francisco: 48 miles
Where to stay: Pigeon Point Hostel
One of the best road trips from San Francisco is undoubtedly trapiasing down Highway 1 towards the central coast. On your way, you will be greeted with hidden gems such as the tiny town of Pescadero which is home to a lesser known Redwoods State Park, i.e. Butano State Park and the Pigeon Point Lighthouse which also has provision for overnight stay in its hostel!
Besides these two major attractions, Pescadero has several silky sand beaches to spend the day at, my favorite being Bean Hollow State Beach (it is dog friendly). Finally, whatever you do, do not leave the town of Pescadero without trying the tacos at Mercado & Taqueria De Amigos, which is located inside a gas station.
BEST ROAD TRIPS FROM SAN FRANCISCO: SANTA CRUZ COUNTY
The easiest weekend road trip from San Francisco is easily the one to Santa Cruz county where beach and surf life meet the coastal Redwoods. Santa Cruz is the unofficial surfing capital of Northern California, but even if you're not into riding the waves (like me who is mortally afraid of water), you can either hike through the Redwood groves (there are more than one in this county) or explore one of the many wineries in Santa Cruz mountains. Here are my favorite weekend getaway spots:
30. Big Basin Redwoods State Park
Shortest distance from San Francisco: 58 miles
Where to stay: Saratoga Oaks Lodge, Hilton Santa Cruz/Scotts Valley
Big Basin Redwoods State Park is California's oldest state park and is home to the largest continuous stand of ancient redwoods, with 18,000 acres of old growth and recovering Redwood forests to be found south of San Francisco. Elevations in the park vary quite a bit from the sea level to over 2,000 feet. Beside a day of hiking and relaxing at Waddell beach, a visit to the fascinating Rancho del Oso Nature and History Center is a must.
Like the Giant Coastal Redwoods in Humboldt County that you'll encounter on a Northern California road trip, some of the trees here are more than 300 feet tall and 50 feet in circumference, with some as ancient as 1,000 to 2,500 years. The park is partially open in 2022 as it continues to recover from the devastating California wildfires of 2020.
Photo by Jeremy Bishop on Unsplash
31. Santa Cruz
Shortest distance from San Francisco: 75 miles
Where to stay: Pacific Blue Inn, Ocean Echo Inn & Beach Cottages, Cliff Crest Inn, Beach Street Inn & Suites, Hampton Inn Santa Cruz West
Visiting the charming beach town of Santa Cruz is hands down one of the easiest and best day trips from San Francisco. In just about 90 minutes, you will end up on the Central Coast in this vibrant town boasting of world famous beaches, lots of surfing action, whale watching activities from the harbor, scenic hikes, lighthouses perched on the coast, a bustling downtown, tons of good restaurants and cafes and a mind blowing wine region in the Santa Cruz Mountains.
The geographical diversity of Santa Cruz is mind-boggling to say the least. From beaches to misty mountains to Coastal Redwood groves (Henry Cowell Redwoods State Park), Santa Cruz has something for everyone. The year round mild weather makes it a fantastic winter getaway in California and one that you can visit with family members of all ages.
Santa Cruz is also a great dog friendly getaway in Northern California, thanks to its dog friendly hikes, beaches and restaurants. You can read my Santa Cruz guide (dog friendly) and where to eat in Santa Cruz for your trip inspiration. My favorite places to dine in Santa Cruz are Cafe Brasil, Laili restaurant (serving Mediterranean and Afghan food in a gorgeous patio) and the hip Alderwood.
I personally recommend visiting Santa Cruz in winter (Nov-Feb) to catch the Monarch butterflies flock to the Eucalyptus grove next to Natural bridges State Beach for their wintering ritual. Also, Winter and Spring are (Dec-April) are perfect to see the migratory whales from boats and trailers departing the Santa Cruz harbor.
For a day of fun, hop onto the Roaring Camp train for the time of your life! The train has two routes-one that takes you through the Henry Cowell Redwoods up to Bear mountain and the other being a coastal route from the Santa Cruz mountains to the beach boardwalk.
32. Capitola, Soquel, Aptos
Shortest distance from San Francisco: 80 miles
Where to stay: Monarch Cove Inn, Capitola Venetian Hotel
This tiny beach town in Santa Cruz county lies just outside the city of Santa Cruz and is famous for the row of colorful homes, aptly titled "The Venetians" that line one end of Monterey Bay and form a pretty sight when viewed from the Capitola State Beach or the boardwalk.
Capitola Wharf is a lively place with restaurants and stores showcasing local artists. I highly recommend checking two stores on Capitola Avenue: Lumen art gallery featuring eclectic, local California art and home decor as well the Ethos Santa Cruz shop dedicated to helping people move towards a zero waste lifestyle and less plastic usage.
Soquel and Aptos are two other nearby towns in Santa Cruz county that have some really good restaurants and wineries. In fact, Soquel is home to Bargetto winery which is the oldest one in Santa Cruz county while Aptos has some splendid beaches such as Seacliff State Beach.
ROAD TRIPPING FROM SAN FRANCISCO: MONTEREY COUNTY
Monterey county is one of the most popular weekend getaways from San Francisco, owing to its sheer diversity! From the fairytale town of Carmel on the peninsula and whale watching in Monterey to hiking in Pinnacles National park or wine tasting in Carmel valley, this part of the central coast does have it all. To top it all, you have 90 miles of the most magical coastal drive, aka Big Sur that spans from Carmel to San Simeon and you have all the ingredients of a magical weekend trip. My Monterey county picks are as follows:
33. Monterey
Shortest distance from San Francisco: 121 miles
Where to stay: Casa Munras Hotel & Spa,Victoria Inn, Monterey Bay Inn
The largest and most popular town on the Monterey Peninsula is undoubtedly the erstwhile fish canning town of Monterey, made famous in the novel "Cannery Row" of John Steinbeck ( the author was born and raised in nearby Salinas which is home to a museum dedicated to him).
A day out at Monterey means a quick photo-op at the Cannery Row (it is very touristy so please come in early to park), strolling the historic Old Fisherman's Wharf, visiting the world famous Monterey Bay Aquarium, dipping your feet in the sand at its many beaches (Monterey state beach, Del Monte Beach or San Carlos Beach at Monterey harbor) and doing some serious whale watching throughout the year (especially during December in California) via Monterey Bay Whale Watch that departs from the Wharf!
Monterey has a thriving dining scene replete with the freshest seafood, bakeries and even a vegan Mexican restaurant on the waterfront! My favorites are Parker Lusseau pastries, Alta Bakery and Cafe, Old Fisherman's Grotto and Monterey's Fish House.
34. Pacific Grove
Shortest distance from San Francisco: 126 miles
Where to stay: Bide-A-Wee Inn & Cottages, Green Gables Inn, Seven Gables Inn, Sunset Inn, Centrella Inn, The Monarch Resort
Pacific Grove is right next to Monterey and is another coastal town on the Peninsula that deserves a day trip of its own to explore. My number one recommendation would be to visit Pacific Grove in late spring (aka April-May) when the coast gets covered by a purple blanket of blooming ice plant flowers. This sea of purple is a sight to behold as you walk along the coast. You can read details on my Pacific Grove post here.
My other favorites things to do in Pacific Grove are walking down Ocean View Boulevard starting from Lover's Point Park, visiting Point Pinos Lighthouse (the oldest continuously operated lighthouse in California), walking down Asilomar State Beach, checking out the Monarch Butterfly Sanctuary (Dec-Feb) and enjoying some tasty seafood at Passion Fish. If you're a nature lover, stop by the Natural history museum in downtown to learn more about the flora and fauna of the central coast, especially the migratory Monarch butterflies.
35. Carmel-by-the-Sea
Shortest distance from San Francisco: 124 miles
Where to stay: Briarwood Inn, Carmel Green Lantern Inn, Coachman Inn, The Hideaway, Tradewinds Carmel
Carmel by the Sea is a mere 10 minute drive from Monterey but feels like a totally different world! This coastal town feels like a fairy tale European village with Tudor style homes and cottages all around, not to mention the cute as heck downtown where you can easily get lost in the flower ladled cobbled bylanes. For those of you couples coming in from San Francisco, Carmel also doubles up as an excellent Northern California romantic getaway.
A San Francisco to Carmel road trip is a mood by itself with lots of fun spots along Highway 1 that you must check out, so for that reason start this drive early. Since I have visited Carmel at least a dozen times over my 12 years of living in San Francisco, you can read my crazy detailed guide to Carmel to plan your trip. Carmel is extremely dog friendly (and the #1 dog friendly Northern California getaway for July 4) with plenty of hotels welcoming your furry friend, so please don't leave fido behind on your weekend trip to Carmel!
The short version is that explore downtown, walk down Ocean Avenue to Carmel Beach, discover the whimsical fairytale cottages, explore the art galleries and enjoy the food and wine in one of the many cafes, restaurants and tasting rooms in downtown. I recommend my favorite La Bicyclette, Stationery (great for brunch), La Balena and Cultura Comida y Bebida as must visits.
When in Carmel (or Monterey or Pacific Grove), try to squeeze in a few hours to explore the iconic 17 mile drive looping between these towns. This drive takes you through several scenic stops, viewpoints and beaches-the most famous being the Lone Cypress and Pebble Beach.
Right outside of Carmel lies the magical Point Lobos State Natural Reserve which deserves a day trip of its own, thanks to its pristine beauty, beaches and hikes. You could spend a few hours in downtown Carmel, stop by the famous Carmel Mission and then enter the Reserve ($10/vehicle) for hiking and scenic views.
36. Carmel Valley
Shortest distance from San Francisco: 129 miles
Where to stay: Bernardus Lodge & Spa, Carmel Valley Ranch (LUXURY), Hidden Valley Inn, Contenta Inn
Not to be confused with Carmel by the Sea, the inland Carmel valley is that lesser known wine region in Monterey county that attracts wine lovers from all over Bay Area for its luscious Pinot Noir and pretty as a picture wineries.
Only 12 miles away from the coast, this wine region boasts of a charming village filled with lots of nice restaurants and of course some of the most beautiful wineries in the region. I highly recommend brunch and tasting at Folktale winery when on a weekend trip to the valley. You can read my guide to the best wine tasting in Carmel Valley right here for your weekend inspiration.

37. Pinnacle National Park
Shortest distance from San Francisco: 125 miles
Where to stay: Motel 6 Soledad
Pinnacles National Park is the smallest (and also the one most recently designated) National Park in California and is located inland in Monterey county. This National Park is so named for its unique Geologic Landscape born out of tectonic plate activity and volcanic action-leading to the formation of the unique spires or "Pinnacles" towering solemnly over the earth. Besides these obvious geologic structures, this park is also famous for its talus caves and condor sightings and is popular with rock climbers, much like Joshua Tree National Park.
A day trip from San Jose to Pinnacles means leaving early and arriving either at the Pinnacles Visitor Center on the East entrance or driving further south to Soledad to access the park from the West Entrance. Trails from both entrances lead to Talus caves and more strenuous hikes into the High Peaks for condor spotting. Read my complete guide to Pinnacles National Park to plan your weekend trip from San Francisco!
38. Big Sur
Shortest distance from San Francisco: 148 miles
Where to stay: Big Sur Lodge, Alila Ventana (LUXURY, Adults only), Big Sur River Inn
Big Sur is 90 miles of pure bliss, beauty and poetry as you drive down the one single road of Highway 1 with only the Pacific Ocean to keep you company on one side. Big Sur starts right after Carmel and ends at San Simeon with Spring being the best season to embark on the road trip.
A Big Sur road trip is what dreams are made of and with scenic vistas, hikes, waterfalls and secret coves, it is simply a road trip of a lifetime. Big Sur is also the perfect romantic getaway for couples with luxury hotel stays, magical scenic stops and dining with enchanting sunsets to create the perfect atmosphere. You can read my complete Big Sur guide here to put this very best road trip from San Francisco at the top of your list!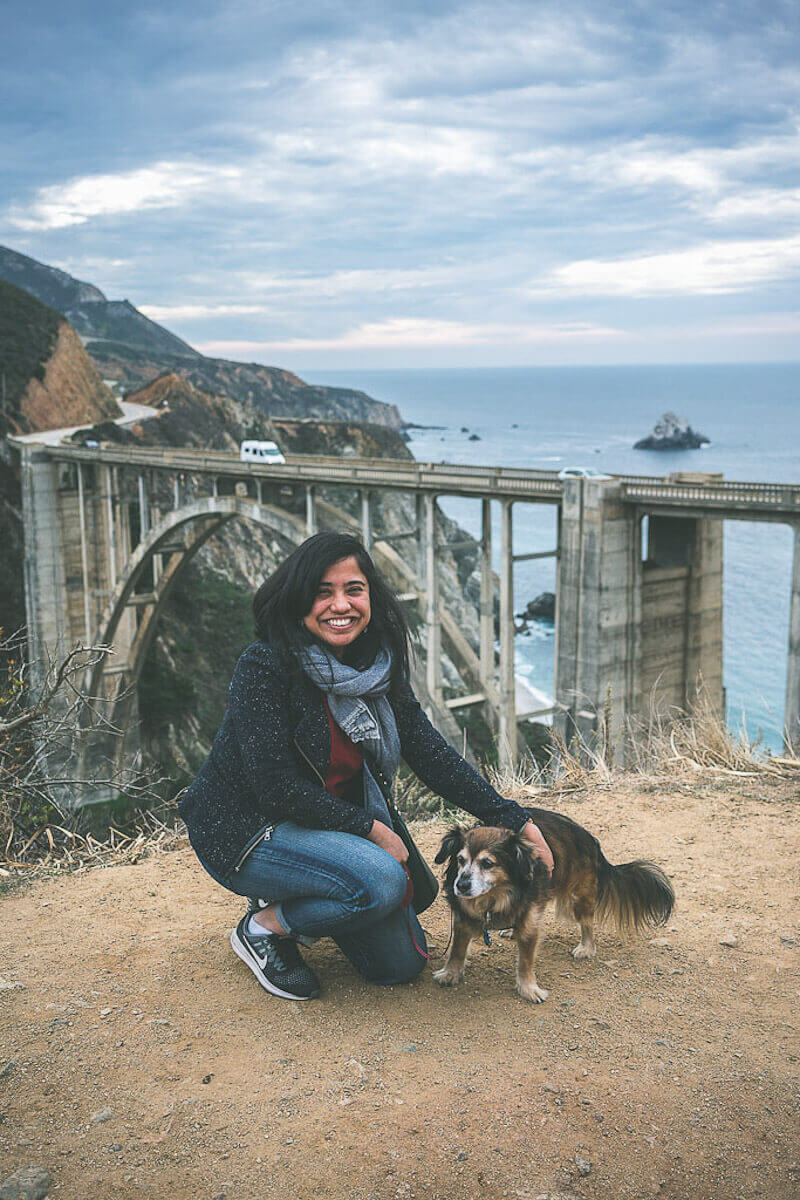 BEST WEEKEND ROAD TRIPS FROM SAN FRANCISCO: SAN LUIS OBISPO COUNTY
San Luis Obispo county marks the southernmost point of weekend getaways from San Francisco since it takes about 3.5-4 hours to get here depending on the route chosen. From the tiny coastal towns to Paso Robles wine country, this county is hands down one of our favorite long weekend destinations in California and I recommend spending at least 2 nights here to get a taste of the central coast. Here are my suggestions:
39. San Luis Obispo
Shortest distance from San Francisco: 233 miles
Where to stay: Madonna Inn, The Kinney San Luis Obispo, Quality Suites Downtown SLO, Apple Farm Inn
Home to California Polytechnic State University, the college town of San Luis Obispo has a vibrant downtown, museums, tons of amazing restaurants and is near quaint coastal towns as well as the Edna Valley wine region.
Voted as one of the most livable small towns in California in the past, life in San Luis Obispo is pleasurably "SLO(W)" with lots of things to do, such as visiting the Mission San Luis Obispo de Tolosa, checking out the History Center, hiking to the top of Bishop peak, snapping a photo of the quirky as heck bubblegum alley, exploring the SLO museum of art or the Railroad museum and making at least one stop at the outlandish Madonna Inn (even if you're not staying there). You can read my San Luis Obispo guide here for more inspiration.

40. Paso Robles
Shortest distance from San Francisco: 206 miles
Where to stay: Allegretto Vineyards, The Oaks Hotel and Suites, Hotel Siri Downtown
Paso Robles is the "it" destination for wine in Central California. With trendy wineries and vineyards attracting wine lovers from both Northern and Southern California, this is the place to be if you are planning a wine-cation, a bachelorette party or a friends weekend getaway from San Francisco. Downtown Paso has plenty of amazing restaurants to keep the good times going and you can read my Paso Robles winery guide here to make your pick.
41. Morro Bay
Shortest distance from San Francisco: 234 miles
Where to stay: La Serena Inn, The Landing at Morro Bay, Blue Sail Inn
The coastal town of Morro Bay gets its name from Morro Rock which was created 23 million years ago from the plugs of extinct volcanoes and is the most visible of the 9 volcanic peaks (also known as the 9 sisters).
This State Historic Landmark juts majestically out of the waters of the bay and is the most distinct feature of the harborfront/embarcadero. The harbor front is a great place to go on a whale watching cruise, a guided kayaking tour or the even more fun Tiki boat ride offered by Bay Cruisers.
Besides the lively waterfront, Morro Bay is known for its many beaches and parks, of which the Morro rock beach, Morro Strand State Beach and Morro Bay Dog beach (one of the best dog friendly beaches in California) are immensely popular. Morro Bay State Park and Morro Bay Museum of Natural History should also be on your itinerary during your visit.
42. Cayucos
Shortest distance from San Francisco: 229 miles
Where to stay: Cayucos Beach Inn, Cayucos Sunset Inn, Beachwalker Inn Cayucos
We simply fell in love with the chilled out vibe of Cayucos, another small beach town right north of Morro Bay, when we spent two night there in 2019 on our very last winter vacation with Babu (our first dog).
We stayed in an Airbnb right across Cayucos state beach (dog friendly except the pier) and enjoyed some delicious breakfast at Cass Bakery which had a huge covered outdoor patio. The other place to enjoy al fresco dining is Cafe Luna which has a beautiful garden.
Other than a day out swimming or surfing at the beach, enjoy walking along the Cayucos Pier, shopping at its many antique and local gift shops and stopping by for drinks and live music at the The Old Cayucos Tavern, a historic bar with card-playing rooms, pool tables and dancing.
43. San Simeon
Shortest distance from San Francisco: 213 miles
Where to stay: Cavalier Oceanfront Resort, Coastriders Inn, Sea Breeze Inn, Ragged Point Inn
Your epic road trip down Highway 1 through Big Sur will end at San Simeon, home to the famous Hearst Castle (the unfinished abode of California billionaire William Randolph Hearst), Piedras Blancas Lighthouse and Elephant Seal Rookery/Vista Point.
Although it is 100% free to look at the snoozing seals from a fenced enclosure at a distance, the Hearst Castle is a wildly popular tourist attraction which is so huge that there are timed tickets for different parts of the castle! You can easily spend an entire day on various guided tours to see different parts of this unfinished manor.
Even if you stay clear of Hearst Castle, you can enjoy a glimpse of it from the nearby William Randolph Hearst Memorial beach. Dogs are not allowed at this beach; they are however welcome on leash at the adjacent San Simeon pier and cove (the pier is off limits though).
There is a trail starting from the bluffs on the north end of the cove, which leads to San Simeon point that is at the very tip of the cove. We experienced the last sunset of 2016 here during our very first trip to the central coast.
The Hearst Memorial beach is part of the Hearst San Simeon State Park that consists of most of the coastal property stretching over 20 miles of of Highway 1 north of Cambria. This park has thirteen different beaches ranging from Santa Rosa Creek on Moonstone Drive in Cambria (south) to San Carpoforo Creek on the southern Big Sur Coast (north).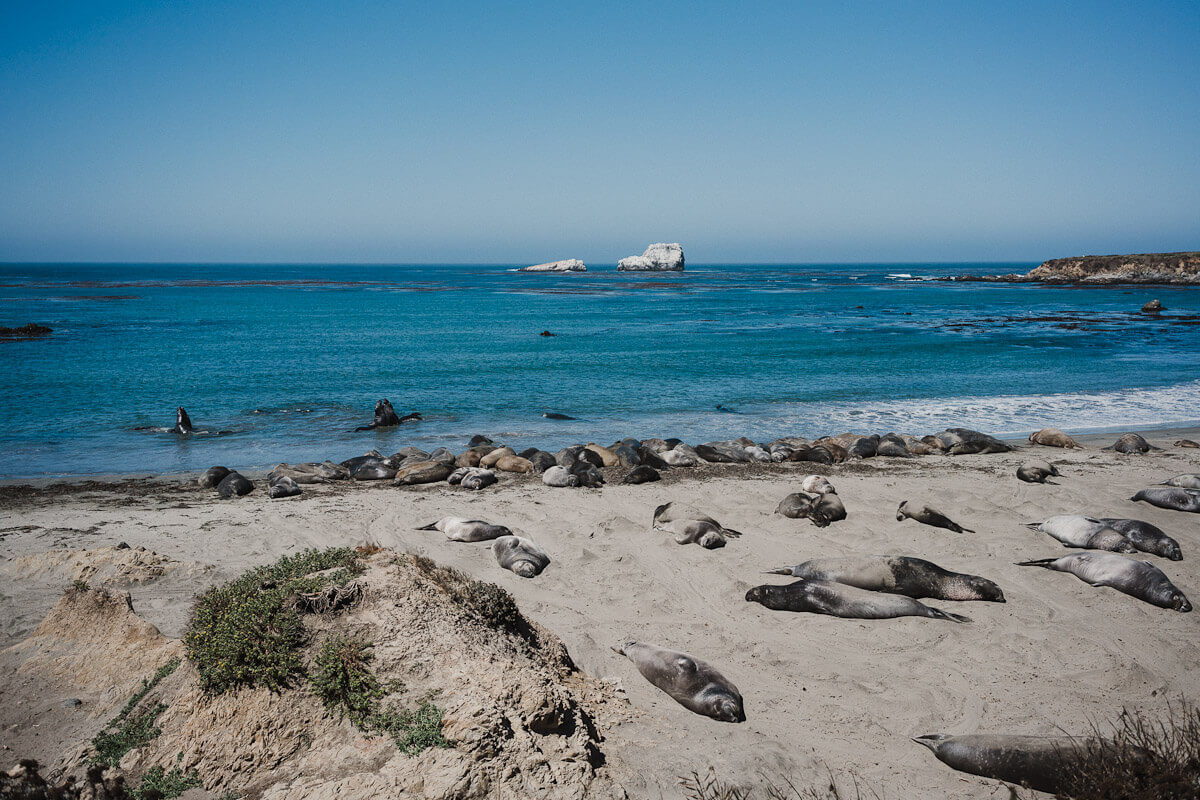 44. Cambria and Harmony
Shortest distance from San Francisco: 219 miles
Where to stay: Cambria Palms Motel, Sea Otter Inn, Fireside Inn on Moonstone Beach
Cambria is that delightful Northern California beach town that most people simply pass by, but having spent one night there on our way back from Los Angeles last year, I strongly suggest you do the same.
This tiny beach town is famous for its pristine Moonstone beach, breathtaking coastal hikes in Fiscalini Ranch preserve and a charming downtown with antique stores, art galleries, wine tasting rooms and some really amazing restaurants (Robin is our favorite). You can read my super detailed Cambria guide right here for your next trip.
Cambria is right next to Harmony, the quirky dairy town teeming with fun cow statues and lots of local art. You can definitely fit in a half day trip to Harmony on a weekend getaway to Cambria.
45. Pismo Beach
Shortest distance from San Francisco: 245 miles
Where to stay: Cottage Inn by the Sea, Seacrest Oceanfront Hotel, Inn at the Pier, Inn at the Cove
Pismo Beach is possibly the most relaxed and chilled out beach town in San Luis Obispo county, one that we fell in love with during our visit last year. The namesake beach of this town can be accessed easily from downtown which is a great place for shopping and dining. Beside the beach, hiking at Pismo Preserve and Dinosaur Caves Park (with a scenic coastal trail) were the other highlights of our trip to Pismo beach with our pup Gunda.
A somewhat hidden attraction of Pismo beach happens to be a large stretch of gigantic coastal dunes that is somewhat away from downtown Pismo. I am talking about that section of the Oceano dunes SVRA (also known as Pismo Sand dunes) that is non-vehicular (which you have to get to via an RV park (this article tells you how).
Downtown Pismo has many tasty stops of which Surfside donuts is a must. Ventana Grill not only scores on food but also fantastic views of the ocean!
And that is a wrap on this guide to some of the best road trips from San Francisco that you can embark on. I hope these weekend getaways from San Francisco has given you tons of ideas on how to see the best of Northern California and the central coast for overnight stays. We all deserve a break from our mundane lives and these weekend road trips from San Francisco are that much needed respite from our hectic day to day affairs. Thanks a lot for stopping by and safe travels!

LIKE THIS POST? PIN IT FOR LATER

«