Last Updated on February 13, 2022 by Paroma
If you're looking for things to do in Humboldt County California, then this is THE post to read and find out scores of activities to enjoy here, aka the home of the famous Old Growth Coastal Redwoods. From exploring Redwood groves to gorging on the freshest oysters, here are 40 fun and awesome ways of falling in love with Humboldt County!
Disclaimer: This post may contain some affiliate links. Clicking on them may earn me a small commission at no extra cost to you for the product. Thank you for supporting free content on this site!
THE BEST THINGS TO DO IN HUMBOLDT COUNTY, CALIFORNIA
Humboldt County is the heart of the old growth Coastal Redwoods-giant trees that have stood the test of time and are a symbol of California's incredible environmental diversity. Being home to Humboldt Redwoods State Park and Redwoods National and State Parks, this is where you should trek to for your Redwood fix, i.e. to be awestruck by the tallest and largest trees in the world!
However, the buck does not stop with just the Redwoods in this part of the state. In fact, there is a mind boggling diversity of activities that are awaiting you in this Northern California county. From chasing waterfalls to surreal hikes along dreamy coastlines, from remote beach towns to more bustling cities and from quirky roadside attractions to flamboyant Victorian mansions, there is never a dull moment with a zillion things to do in Humboldt county. And, in this post, we are going to explore 40 such amazing activities that I recommend based on my epic Northern California road trip over 7 days!
Read my other Northern California posts here: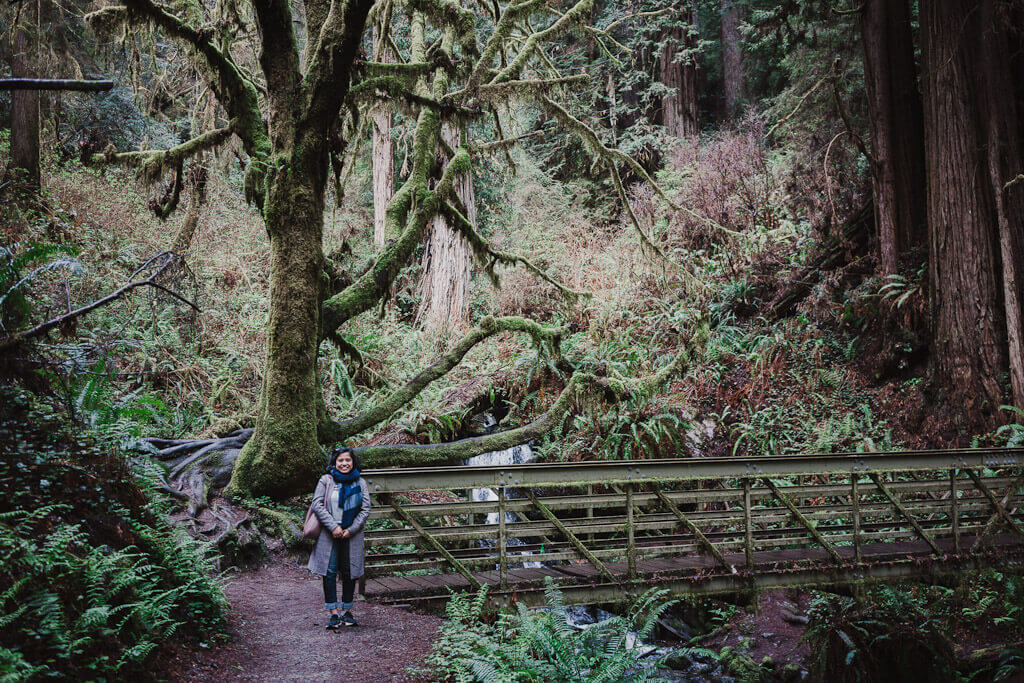 INFO FOR PLANNING YOUR VISIT TO HUMBOLDT COUNTY
a. Humboldt County is in Northern California and is about 292 miles north of San Francisco (shortest route). It can take about 5.5-8.5 hours to get there depending upon the route chosen (shorter inland one vs longer coastal route) to get to this part of California from the Bay Area.
b. You will need a car to explore Humboldt County. If you're flying in, the closest airport is Arcata-Eureka Airport welcoming select flights from San Francisco, Los Angeles and even Phoenix! You can check out the flights directly into Humboldt county via Fly Humboldt. For more flight choices, your best bet is either flying into San Francisco International Airport (SFO) or Oakland International Airport (OAK) and then driving up from there.
c. Spring (March-May) is undoubtedly the best time to visit. Although the Redwood groves maintain a cool, temperate weather year round (they need the coastal fog to thrive), the rest of the county barring the coast gets pretty warm in summer. Fall is uncharacteristically hot with a danger of California's notorious wildfire. Winter is rainy with this part of the state experiencing quite a bit of heavy rainfall. Spring is when everything is green and lush and the weather is milder. Plus, all the waterfalls come to life at this time!
d. It is best to dress in layers when visiting since there can be considerable temperature fluctuations between the wild, foggy coast and the warm interior. Wear hiking shoes and carry waterproof boots for more specialized hiking, such as in the very wet Fern Canyon.
WHERE TO STAY IN HUMBOLDT COUNTY

40 AMAZING THINGS TO DO IN HUMBOLDT COUNTY, CALIFORNIA
As promised, here are is the list of 40 of all the fun things to do in Humboldt county, which are as diverse as Northern California itself. For your convenience, I have loosely grouped them into categories which showcase the variety of attractions and outdoor adventures that can be enjoyed here. These are as follows:
OUTDOOR ACTIVITIES IN HUMBOLDT COUNTY
Humboldt County will dazzle you with its natural beauty. From being humbled amidst the giant Redwoods to exploring the secrets of California's lost coast, from hiking the magical Fern Canyon to relaxing on the black sand beaches, this is the place to be in Northern California if you're a nature lover. Here are some top things to do in Humboldt county in the great outdoors: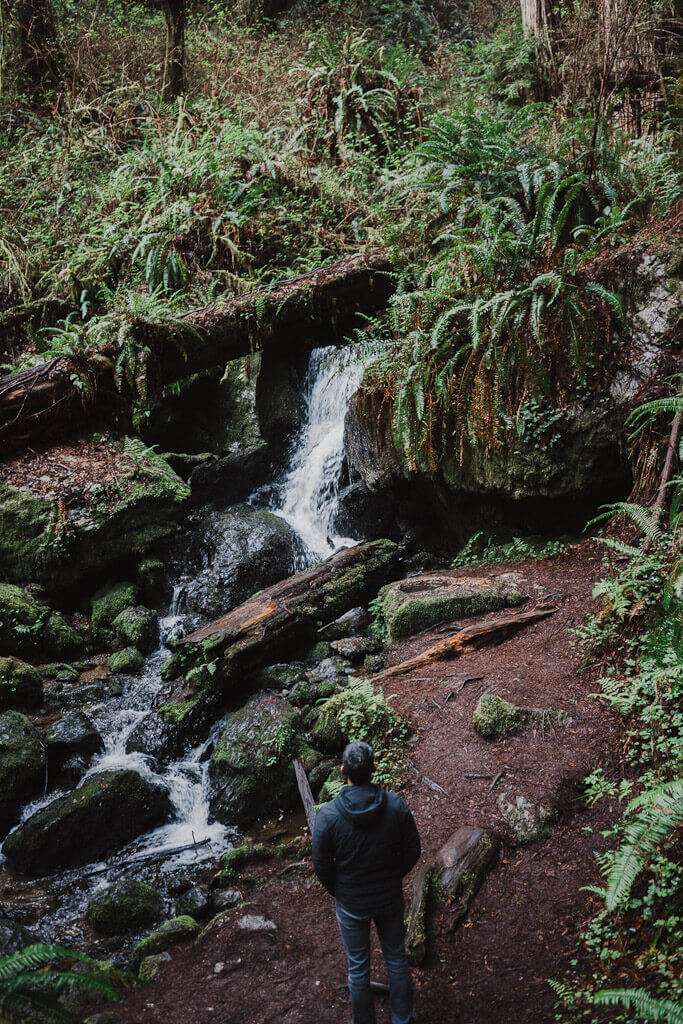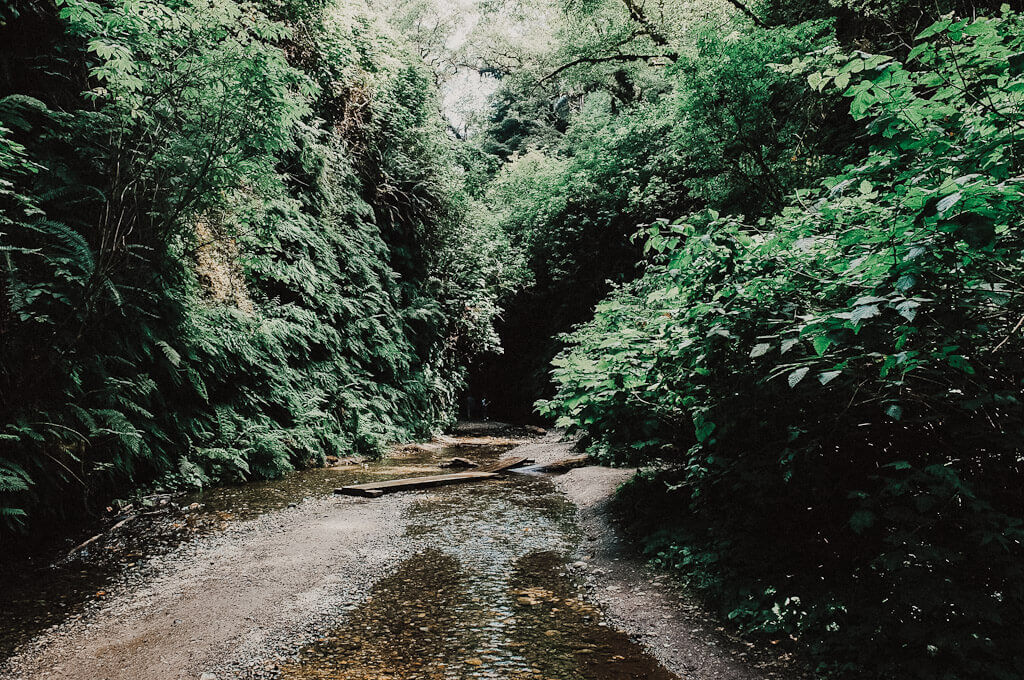 GIANT OLD GROWTH COASTAL REDWOODS
1. Drive through Avenue of the Giants: This scenic 32 mile route was the highlight of our Northern California road trip. It runs parallel to the Redwood Highway (Route 101) between Phillipsville in the south and Stafford in the north, with the Eel river flowing on the west. This route passes through the famous Humboldt Redwoods State Park and its many bends and turns are great spots for some photography in the August company of the giant trees.
2. Explore Humboldt Redwoods State Park-this 53000 acres park is home to 17000 of Redwood groves, the largest expanse of Redwoods in the world. Lining both sides of Avenue of the Giants, this park is crisscrossed by many old growth redwood trails.
You can access the 0.6 mile Stephens Grove loop trail right from near the Ave of the Giants and it makes for a nice pleasant stroll amidst the Redwoods, aka a welcome break from driving. Other notable landmarks are Founders grove (with Founders Tree dedicated to the pioneers of Save the Redwoods League) and the fallen Dyerville giant, accessible via the 0.6 mile Founders Grove Nature loop trail.
3. Bull Creek Flats and Big Tree Area: For the breathtaking experience of seeing some of the tallest trees in real life, you have to spend some time at Bull Creek Flats on Mattole Road, which is the world's biggest old-growth alluvial flat packed with the mightiest of trees. The Bull Creek Flats trail and Big Trees trail lets you explore the best of this region, which is part of the Humboldt Redwoods State Park.
4. Rockefeller Grove: This is a much quieter grove of old growth Redwoods off Avenue of the Giants near Mattole Road, at the confluence of Bull Creek and Eel river. You can get on the 0.7 mile Rockefeller loop to marvel at the Redwoods here. This place is also much quieter than the more popular Founders Grove up north.
5. Redwood National and State Parks: This vast network of Redwood Forests extends from south of Orick all the way up along the coast into Oregon. The Redwood groves here are home to some of the tallest and the largest trees in the world, including Hyperion, clocking in at 379.1 ft (measured in 2006) which makes it the tallest living tree in the world. Here are all the old growth trails that you can explore in Redwood National Park.
6. Trillium Falls: This falls is an easy hike from its namesake trail that starts from the parking lot and is part of the Redwood National and State Parks. Trillium falls is best viewed in spring when it's gushing down in full force and although small, the trek to the falls will take you through a magical, misty forest of ferns, old growth Redwoods and all other kinds of green beauties springing out of every pore of Mother Earth! The entire trail is about 2.8 miles but the falls is about a mile away from the parking lot.
This area is also known as "Elk Country" owing to various sightings of elks all over. Elk Meadow is an open grassland right near the parking lot Trillium Falls where elks have been spotted.
7. Fern Canyon: Imagine hiking through a narrow canyon with its vertical walls completely covered by a bazillion ferns that are as old as time-this otherworldly scene which is also the backdrop of a few scenes from Jurassic Park 2 is none other than the world famous Fern Canyon, near Orick and is part of the Redwoods National and State Park system. Fern Canyon is not dog friendly.
Getting here is quite tricky and it is about 10 miles off the Redwood Highway, the road being accessible only in the drier months of June-September. The hike is not strenuous but you have to wear those 100% waterproof shoes cause there's moisture dripping everywhere. Here is everything you need to know to get to Fern Canyon and hike there.
8. Prairie Creek Redwoods State Park: This Redwood grove lies to the north of Trinidad, a quiet beach town in Humboldt county. Sandy beaches, terrific coastal trails, magnificent Redwoods as well as open meadows that are homes to grazing Roosevelt elks will welcome you here.
The most popular trails and points of interest are: Big Tree loop trail, Nature's trail, Elk Prairie trail and Gold Bluffs Beach. The Cal-Barrel road is the only paved road here and the only "trail" that allows dogs. Fern Canyon and Gold Bluffs beach are part of the National park and a day use fee of $8 is required to access them.
9. Patrick's Point State Park: This Redwoods Grove in Trinidad is known for its vista points (excellent for whale watching), agate hunting and a reconstructed Yurok plank village (Yuroks are the original inhabitants of this land).
HUMBOLDT COUNTY BEACHES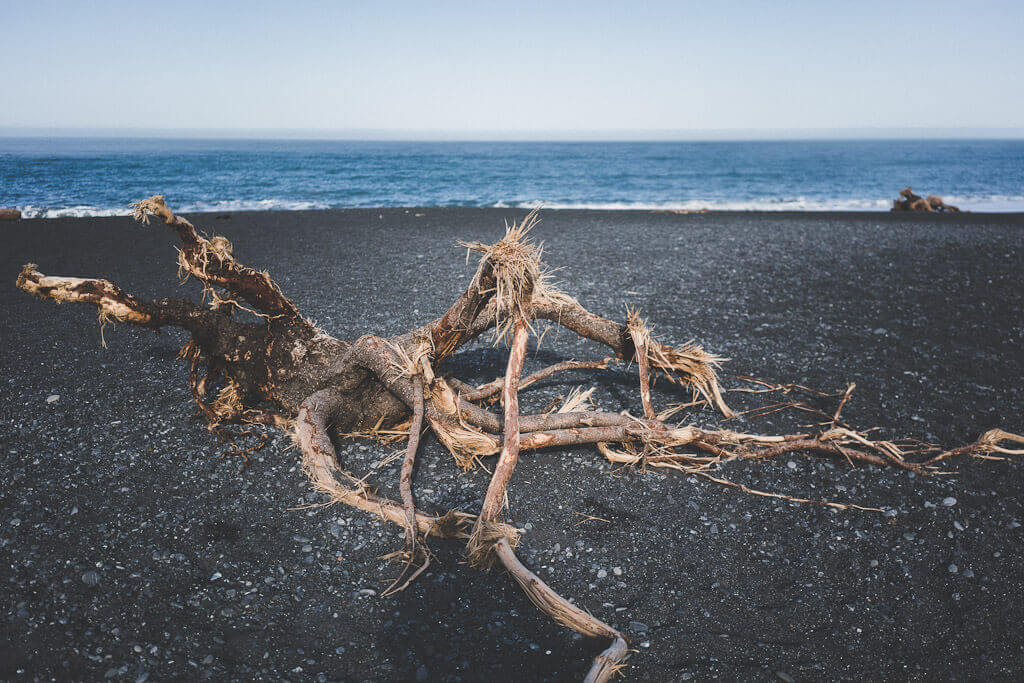 Humboldt county is home to some of the most dramatic coastline of California, dotted with miles of pristine beaches-both white and black sand ones. The turbulent waves and strong rip currents make the waters inhospitable to swimming, but the beaches are not crowded and make for a pretty relaxing experience. Here are some of my favorites:
10. Clam Beach and Little River State Beach: these two sandy stretches are right off the Redwood Highway between Arcata and Trinidad near McKinleyville. Clam Beach does not require a day use fee and is popular for beachcombing and camping. This is also a dog friendly beach. Little River State Beach is less crowded and its sandy dunes are popular for clam digging, beach combing and hiking.
11. Trinidad State Beach and Head beach: The beach town of Trinidad is blessed with several beaches of which the Trinidad state beach is the most popular and an excellent spot for a quiet sunset. Trinidad head beach lies on Trinidad Bay below the mammoth rocky point called Trinidad Head. The beach comprises of two beaches-with a rocky stretch at Trinidad harbor as well.
12. Black Sand beaches at Shelter Cove: Shelter Cove is a tiny beach town in southern Humboldt County and forms the southernmost point of the famous LOST COAST, i.e. 24 miles of undeveloped shoreline that extends all the way to Mattel campgrounds in Petrolia to the north. Shelter Cove is home to several rocky, gravely black sand beaches which are a must visit for a blissful experience like no other, not to mention witnessing some of the best sunsets with zero crowds. The main black sand beach is also the trailhead for the lost coast hike.
ROADSIDE ATTRACTIONS IN HUMBOLDT COUNTY
Of all the fun things to do in Humboldt County, stopping by quirky roadside attractions qualifies as a must do tradition for any road trip. Although not many, here are three roadside attractions around the Redwood Highway to consider:
13. One Log House:This was one roadside attraction featuring a once traveling house carved inside a Redwood log. The interior is pretty cozy with a bed, kitchenette and even a small dining space! Entrance fee is $2 at the giftshop to access the door code.
14. Grandfather Tree: This 100% free attraction is right across the street from "One Log House" and features the "World Famous Grandfather Tree" (an 1800 years old Redwood) as well as a gift shop. There are some colorful wooden statues wearing yellow coats carved in the area that add a touch of whimsy to the surroundings.
15. Eternal Tree House: This is a quirky free roadside attraction with a gift shop on the other side of the road. It is a "room" carved inside a 2500 year old Redwood Stump.
THINGS TO DO IN HUMBOLDT COUNTY TOWNS AND CITY
The list of amazing things to do in Humboldt County includes its commercial centers or towns that are home to vibrant communities, great seafood and colorful Victorian houses. Here are some of the best places to explore in Northern California:
SHELTER COVE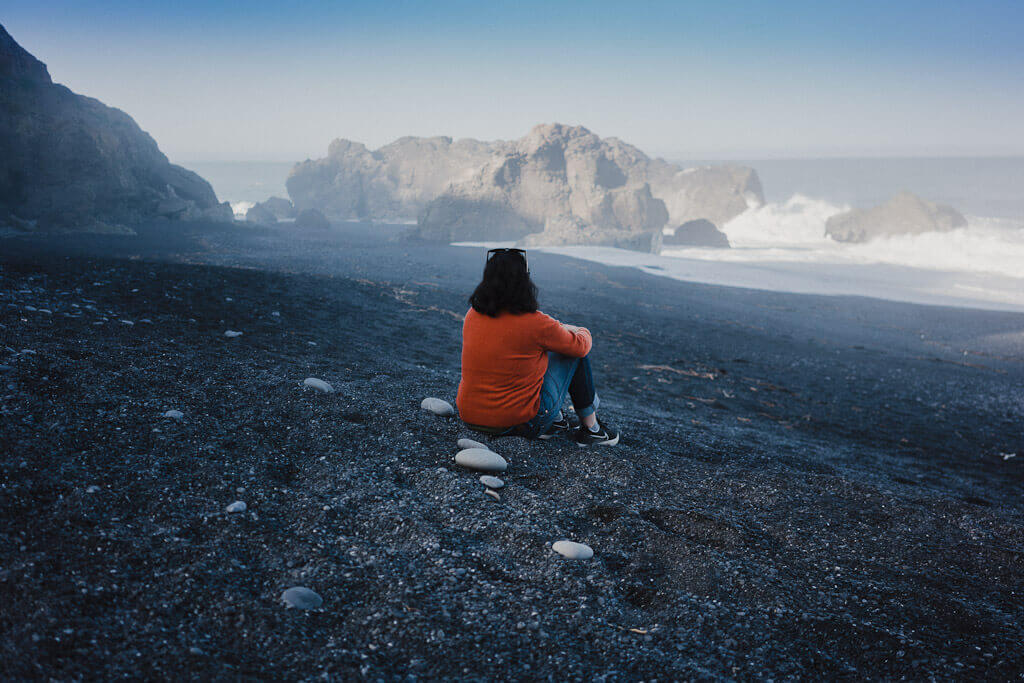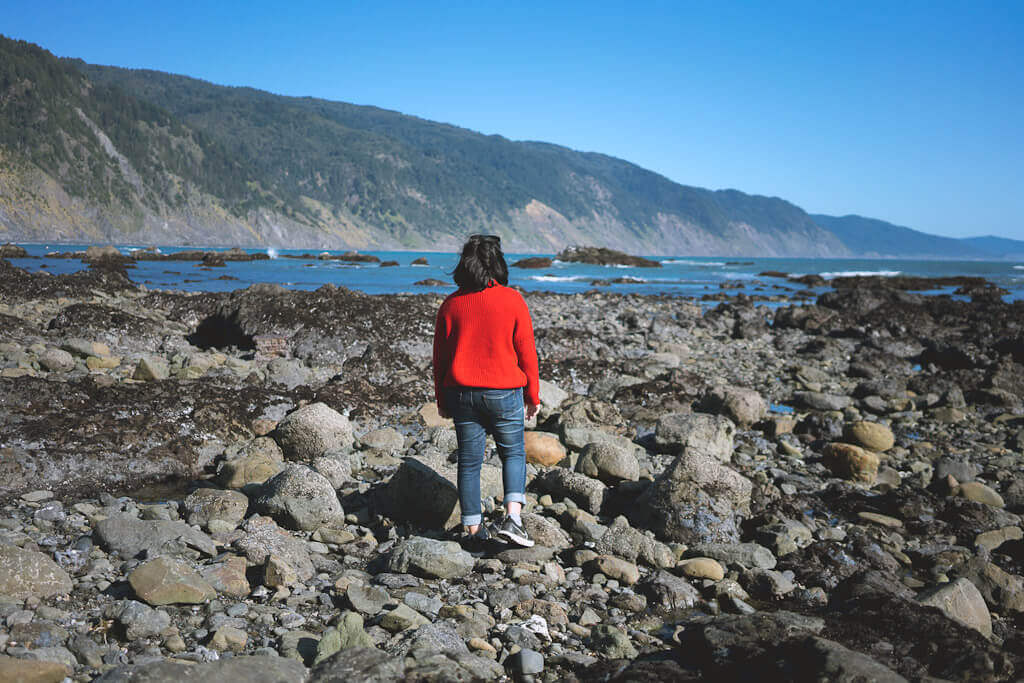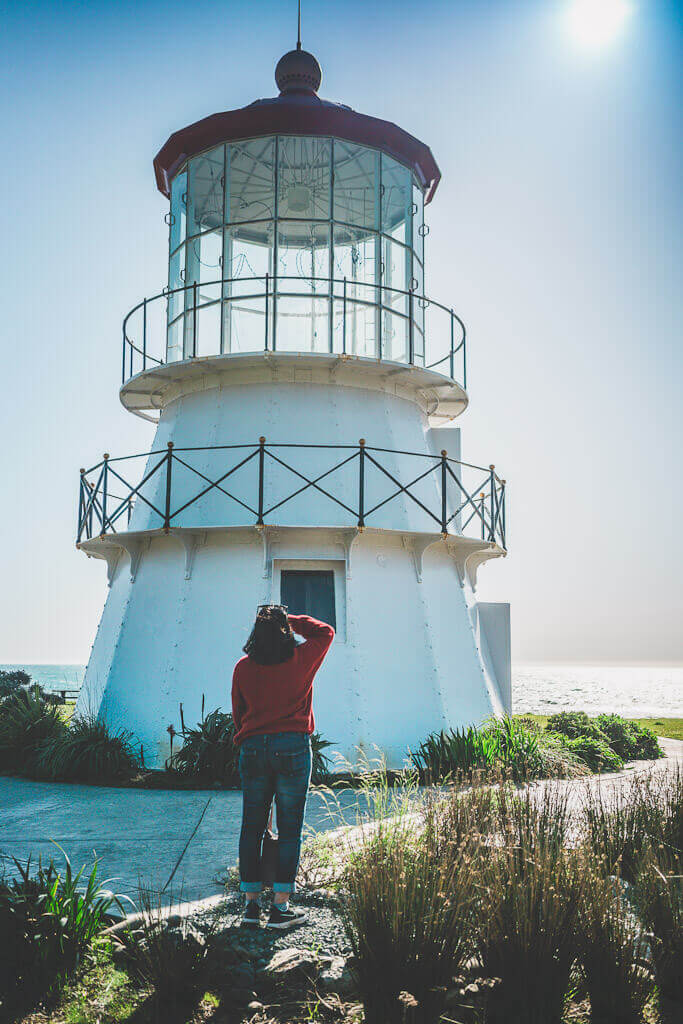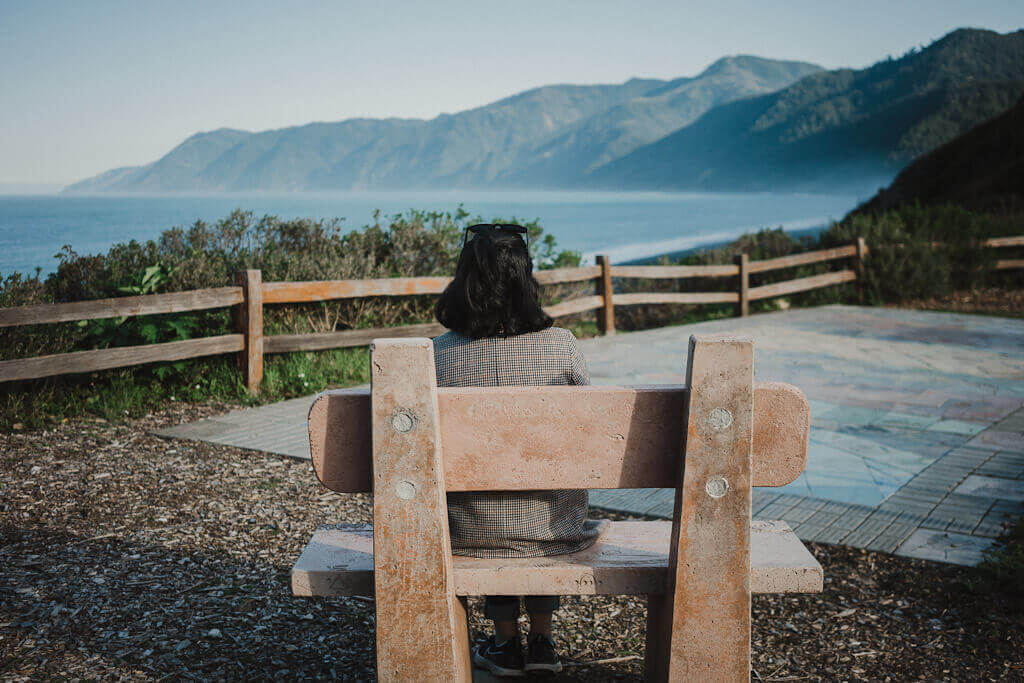 A long detour off the Redwood Highway will take you to Shelter Cove, the piece of land on the famed Lost Coast where the earth meets the sea in the most dramatic way possible. Spend at least one night at Shelter Cove for the following:
16. Cape Mendocino Lighthouse: This Cape Cod style lighthouse with a red top looms over the coast at Point Delgada. No longer a functioning lighthouse (its Fresnel lens long gone), this one was reconstructed from the parts of the original lighthouse of the same name that stood 57 miles north on the coast in Petrolia, the westernmost point in California.
17. Abalone Point: This picnic area with stunning views is great for whale watching in Northern California.
18. Nature Hikes: Shelter cove offers beautiful hiking trails that are accessible year round for hikers of all levels. The three main trails here are the Nature trail, the Franklin trail and the Nature Fitness Trail, all of which are dog friendly. Here are the details about these hiking trails in Shelter Cove here.
19. Black Sand Beaches: Shelter Cove has dramatic black sand beaches that offer a blissful experience like no other. Devoid of crowds (they are all empty), these beaches on the Lost Coast where borne out of wind and water pummelling down on dark colored sandstone greywacke and an older compressed shale produced by tectonic activity between continental and oceanic plates that collided right off the shore here (source: Bureau of Land Management, King Range Conservation Area).
During our visit to Shelter Cove, we explored the tide pools at Shelter Cove Black Sand Beach and Cove Beach, watched the sun go down at Little Black Sand Beach State Park and enjoyed a sunrise from the Black Sand Beach.
20. Lost Coast Trail: Hiking the 24 miles of Lost Coast Trail is extremely rewarding to see views like no other, but it is no mean feat and is meant for seasoned backpackers only. This trail extends from Shelter Cove Black Sand Beach in the south to Mattole campground in Petrolia to the north, with parts of it being inaccessible during high tide. The entire trail takes at least 3 days to complete. It is advisable to not bring your dog along because of the challenging nature of the hike.
For those of you interested in hiking the Lost Coast with some help, here is everything you need to know to plan your Lost Coast trail hike, courtesy of the Lost Coast Adventure Tours. You can book your hike with them (they even have a shuttle picking you up from the Black Sand Beach trailhead in Shelter Cove) for the adventure of a lifetime with an experienced. These are the services they offer and here are all the frequently asked questions that you may have.
ARCATA
The vibrant town of Arcata lies next to the Arcata Bay and is a cultural hub of Humboldt County as well as home to Humboldt State University. If this post inspires you to visit Humboldt County, I highly recommend staying in Arcata for easy access to good restaurants, stores and other amenities. Here are some fun things to explore in this town:
21. Shopping in Arcata Plaza: Visit the bustling Arcata Plaza for good eats and shopping-sample decadent cupcakes from Mia Belle, pick up a souvenir or two from Arcata Artisans Collective, drop by Caravan dreams and definitely check out the artisan home decor and furniture store Plaza
22. Arcata Marsh and Wildlife Sanctuary: Go for a leisurely stroll along Arcata Bay at Arcata Marsh-this wetland is a great venue for hiking as well as for birdwatching. You can visit the interpretive center (currently closed due to the 2020-2021 health crisis) to learn more about the sanctuary wildlife conservation efforts.
23. Arcata community forest: This 790 acres of Redwoods is a serene getaway in the city of Arcata and is dog friendly! You can access this entrance from 14th and Union streets in downtown Arcata.
FERNDALE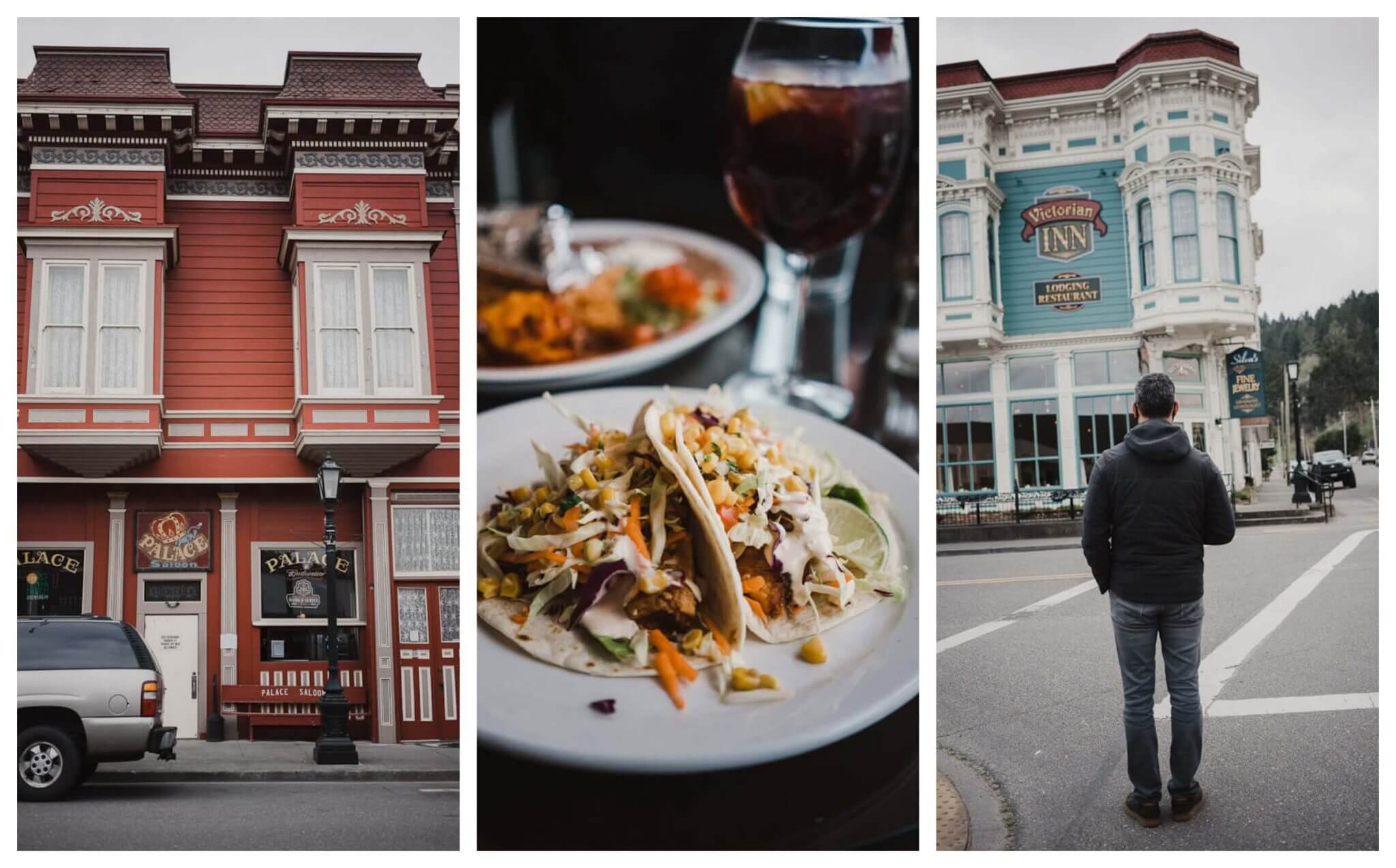 Ferndale is that Humboldt County town that is well known for its colorful Victorian Houses and is a regular feature on the list of best small towns in California that you may have never heard of. Located only 30 min south of Eureka, here are some cool things to do in Ferndale:
24. Victorian homes: Admire the Victorian architecture on Main street- Victorian Inn and the GingerBread Mansion Inn (B&B) are especially eye catching and colorful
25. Ferndale Art Gallery: Check out this gallery on Main Street showcasing the best of local artists and their artwork in Humboldt County
26. Ferndale Museum: Although temporarily closed due to the ongoing health crisis (they do plan to reopen on May 5, 2021), do stop by Ferndale Museum to learn more about the history of Ferndale, Eel river valley, the history of European Settlement dating from 1852 and the California Gold Rush era. The museum collection features permanent exhibits of Victorian interiors, a barber shop, a telephone switchboard, and an operational Bosch-Omori seismograph!
27. Russ Park: This 105 acres of mature Sitka Spruce forest (rarer than the Redwoods) is Ferndale's bird watching sanctuary with trails leading to vista points overlooking the Eel river valley and Zipporah pond.
EUREKA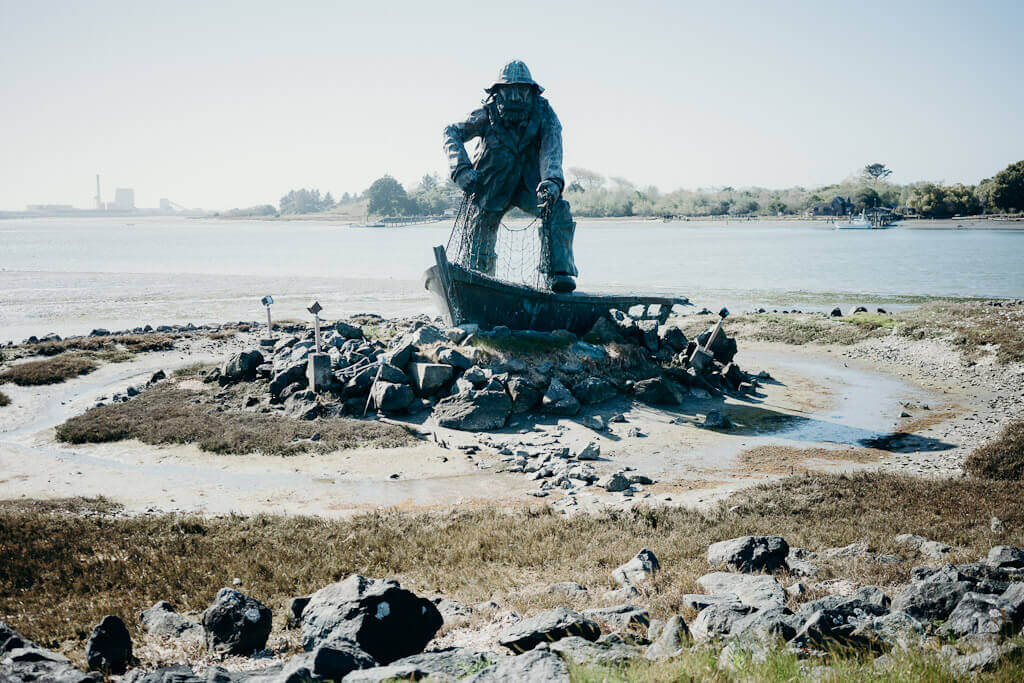 No trip to Humboldt County is complete without spending some time in its largest city Eureka, which also happens to be the largest city between San Francisco and Portland! Found in 1850, Eureka served as this region's major port of entry by water in the 19th century and played a leading role in the West Coast Lumber trade.
As per Wikipedia, "Eureka is the regional center for government, health care, trade, and the arts on the North Coast north of the San Francisco Bay Area. Greater Eureka, one of California's major commercial fishing ports, is the location of the largest deep-water port between San Francisco and Coos Bay, a stretch of about 500 miles (805 km)". Here are the best things to explore in Eureka:
28. Carson Mansion and Carson House: Much like Ferndale, Eureka too has some serious Victorian architecture to boast off. The two unmissable ones are Carson Mansion (now a private club but still photographable from outside) and Carson House ("Pink Lady") right across the street from it.
29. Eureka waterfront: Eureka has a beautiful paved waterfront lined with cute stores that is perfect for a nice evening walk. The Eureka Boardwalk & Marina is part of the Eureka Waterfront Trail, over 6 miles of trail running along the Humboldt Bay. You can also enjoy a sunset cruise aboard the Madaket, the nation's oldest passenger ferry that will take you on an 1hr cruise along the Eureka waterfront.
30. Street art in Eureka: Eureka is filled with some really eye catching and gigantic murals, many of which are painted by famous local artist Duane Flatmo . Find these street art gems around 4th street and Old Town. See mural map here and another article on Eureka street art here.
31. Old Town: Eureka's Old Town/Historic district is filled with restaurants, galleries and shops. I highly recommend shopping by Humboldt Mercantile and Humboldt Bay Provisions for locally made products, foods and drink.
32. Woodley Island: Explore the nearby Woodley Island-a short drive across the mainland. You can walk down the path near the cafe to see a lighthouse and a fascinating statue of an old fisherman with his net rising out of the water. The statue and plaque nearby are dedicated to the lost fishermen at sea here.
33. Sequoia Park Forest and Garden: Spend a relaxing afternoon in Sequoia Park, a serene 67 acres of Redwood grove right in the heart of the city of Eureka. This is one of the few Redwood groves that is dog friendly and is next to Sequoia Zoo, the oldest zoo in California.
34. Humboldt Botanical Gardens: Located on the southern edge of the city near Humboldt Bay, this beautiful botanical gardens has an envious collection of plants from all over the world, serene trails and a butterfly exhibit.
35. Museums: History enthusiasts definitely need to stop by the Clarke Historical Museum in Old Town housed inside the Bank of Eureka building since 1960 to get a glimpse of Northern California's rich past. The exhibits in the museum provide a glimpse into bygone eras of Native American cultures (the Wiyot people who were the original daughters and sons of the soil), Gold Rush settlements, a thriving logging/lumber industry and livelihoods defining this area such as farming, ranching and fishing.
Art lovers can enjoy a collection of paintings and exhibits by local artists curated by the Humboldt Arts Council at the Morris Grave Museum of Arts on 636 F street. Another delightful public artwork is the Romano Gabriel wooden Sculpture Garden on 315 Second street that is open to the public. This treasure trove of quirky colorful figures was fashioned out of vegetable crates for over three decades by the artist and was originally in the front yard of his home on Pine Street before being relocated to Old Town Eureka for restoration.
36. Fort Humboldt State Historic Park: This is a historic military outpost established in 1853 that stands on a bluff overlooking the Humboldt Bay and was once home to Captain Ulysses S. Grant, the 18th President of USA. All that remains of the outpost is the hospital building that has been converted to a museum (currently closed due to repairs) which documents the stories of the Fort and Native Americans (Yurok, Wiyot and Hoopa tribes).
Beside this, Fort Humboldt has a logging museum as well as several logging equipment as open-air display, including the Dolbeer steam donkey (a logging engine) and two steam locomotives. There is also a reconstructed Surgeon's Quarters (a period museum) as well as a loop trail around the fort grounds. Dogs are not allowed inside any buildings at this state park
EATING AND DRINKING IN HUMBOLDT COUNTY
Fresh catch and juicy oysters from the waters of the Pacific and the Humboldt Bay are a must try when in Humboldt County and there are several restaurants here that deliver on the local seafood. Plus, being in California means you are never far away from a winery, no matter how remote the location (my posts on Napa, Sonoma and Lodi should be indication enough of how much I love wine!). Here are my recommendations for best places to wine and dine in Humboldt county as well as specialty food stores:

37. Breakfast cafes and bakeries: You have to visit Cafe Phoenix in Arcata-the only organic cafe in town with their own veggie garden. The food is topnotch! The other place for breakfast is Ramone's bakery (a local chain with locations in Arcata and Eureka) with some of the best baked goods in town as well as sandwiches. The other place that comes highly recommended (but we missed it), is Renata's Creperie in Arcata, known for both their savory and sweet crepes.

38. Seafood: For the love of everything sacred, please don't leave Humboldt County without a taste of the yummy oysters from its saline rich bay water and the freshest California seafood that abounds here thanks to a prolific coastline. I highly recommend The Humboldt Bay Provisions (Eureka) for local brew and oysters, SALT Fish House (Arcata) for oysters and seafood and Brick and Fire Bistro (Eureka) for you guessed it-crazy good oysters!

39. Wineries: No matter where you go in California, you are never too far away from a winery. And, Humboldt County is no different. Although more known for its breweries, wine aficionados can definitely relax with a glass of their favorite red or white at Old Growth Cellars (Eureka), Septentrio Winery (Arcata), Moonstone Crossing winery (Trinidad) and Briceland Vineyards (Redway, on Briceland road enroute to Shelter Cove)

40. Specialty food stores: I am ending this post on a sweet note with two specialty food stores to visit as part of your things to do in Humboldt County list. The first, is the Ferndale confectionery store named Sweetness and Light on Main street selling their famous handmade chocolates. Their specialty are Moo Bars-chocolate bars with an ooey gooey center filled with almonds, marshmallows and caramel.

The second one is the absolutely wonderful Dick Taylor Craft Chocolate store for some of the best artisan, bean to bar chocolates in Northern California made right in Eureka (their current location is not that great, but they will be moving to Old Town in September 2021). Beside their own chocolates, they have goodies from all over the world including artisan bars from as far as Iceland and Dubai! They also have drinking chocolate and other chocolate beverages to enjoy!

I hope you enjoyed reading this post on a whopping 40 fun things to do in Humboldt County, California and have been sufficiently inspired to go on your very own road trip! Thanks so much for stopping by and you can read my other California posts right here.

Like this post? Pin it for later

«