Last Updated on August 11, 2022 by Paroma
Are you looking for some of the best day trips from Sacramento? If so, this post has you covered on the top destinations in Northern California that can be covered in a day with Sacramento as your base. Read this post to find some of the best small towns, cities and attractions that you can visit from Sacramento along with itinerary ideas for each of them. I've done the legwork for you already with my Northern California day trips, so sit back, relax and enjoy these Sacramento day trip ideas!
Disclaimer: This blog post may contains some affiliate links. Clicking on them to make a purchase may earn me a small commission at no extra cost to you for the product. Thank you for helping to support free content!
DAY TRIPS FROM SACRAMENTO: EXPLORE THE BEST PLACES IN NORTHERN CALIFORNIA
I've often ranted in my previous posts about Sacramento (California's capital city) which does not get as much love as the more glamorous coastal cousins like San Francisco or Los Angeles.
Home to the largest number of farm to fork restaurants in the state and some envious street art, Sacramento is also located strategically in Northern California, is near to some of its most beautiful cities and attractions and is one of the easiest road trips from San Francisco.
From lesser known small towns to more popular attractions, there are several Northern California day trips that can be easily covered from the city. Much like day trips from the Bay Area, these getaways from Sacramento are the perfect way to get a taste of the diversity that Northern California has to offer, especially this part of the state that is known for its verdant farmlands.
Since day trips are best enjoyed with the least amount of driving involved, I have chosen almost all destinations that qualify as Sacramento day trips which are within driving time of 2 hours and under (one way, traffic conditions favoring), barring one which is the very last in this list (but also the most enchanting one that I simply could exclude). For each of these spots, I will provide several bucket list or itinerary ideas to fit in your day trip schedule.
Interested in more Northern California Posts? Then check these out:
BEST DAY TRIPS FROM SACRAMENTO: PLACES TO VISIT WITHIN 2 HOURS FROM SACRAMENTO
And now, without further ado, here are the best day trip ideas to explore if you're in or visiting Sacramento and have some extra time on your hands. to explore the other fantastic cities near Sacramento.
For your convenience, the destinations are listed on the order of distance (nearest ones first).
1. Take a break in Davis
Distance from Sacramento: 15 miles
Davis is a charming university town in Yolo county, right next to Sacramento county and is a mere 20 minutes drive west of Sacramento. Home to UC Davis, this university town is brimming with good eats, culture and arts and is a perfect mini break from Sacramento. The small size of this town makes it perfect for exploring during a short visit. Here are a few things to do when in Davis:
Explore downtown Davis and the many art installations on the streets (they have a 2nd Friday artwalk as well)

Enjoy outdoor dining at Davis Commons

Get a scoop of handcrafted ice cream from the famous Davis Creamery
Stop by one of the several art galleries to enjoy local art-I highly recommend the Artery
Enjoy the outdoors-go hiking in Putah Creek Riparian Reserve or stroll through the T. Elliot Weier Redwood grove
Visit the UC Davis Arboretum-best time to go is definitely Spring!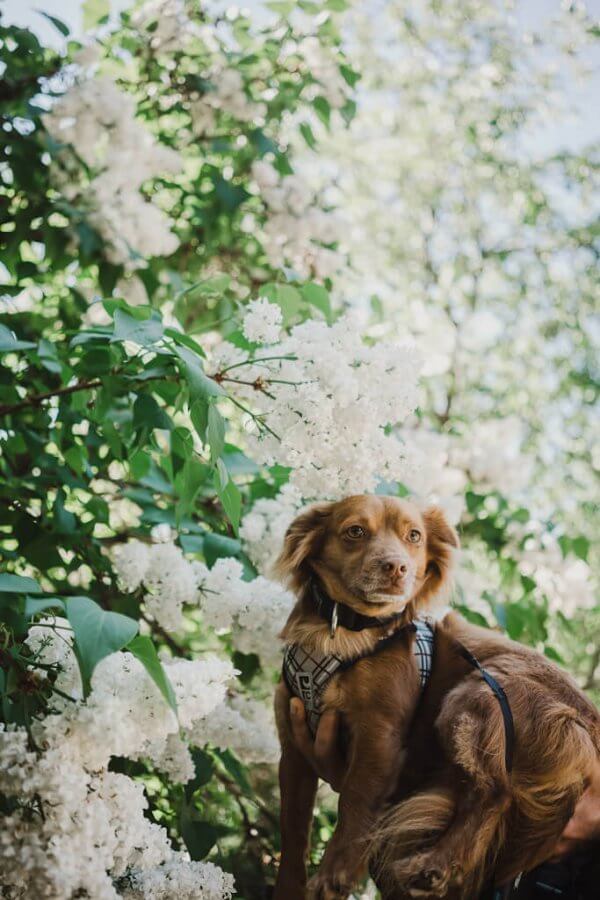 2. Enjoy California's farm life at Winters and Woodland, two of the best agrarian small towns near Sacramento
Distance from Sacramento: 20 miles (Woodland), 31 miles (Winters)
Both Winters and Woodland are primarily agrarian towns in Yolo County, west and north-west to Sacramento. Yolo County is the nut capital of the state from where we get our precious almonds, pecans and other goodies (California supplies 80% of the world's almonds, by the way).
The best time to visit these Northern California towns from Sacramento is undoubtedly Spring to see the delicate, ephemeral almond blossoms that are a vision of white beauty. Visit between mid Feb-mid March after which these short lived blossoms are gone. Your best bet to see them is at farms along county road 98, Highway 16 and almond orchards outside of Winters.
Please be respectful of the fact that these are private farms and do not trespass if there signs asking you to stay out. Here are some of the best things to do in Winters and Woodland on a day trip from Sacramento; fit in whatever you can based on your schedule:
See the apple blossoms (mid February-mid March)

Visit the charming downtown in Winters

Go wine tasting at Main Street Cellars (downtown) or visit one of the nearby wineries/vineyards (see list here)
Go on a farm tour of the historic Olive Mill at Seka Hills in Capay Valley

Enjoy the outdoors at Stebbins Cold Canyon Reserve

Stop by for an happy hour at The Palms Playhouse for food, drinks and live music

Hike around Lake Berryessa to see the wildflowers in bloom in Spring

Visit the retro automobile Reiff's Museum, Yolo County Historical Museum or California Agriculture Museum in Woodland

Catch a show at the historic Woodland Opera House Theatre

Grab a bite to eat at the Burger Saloon, indulge in upscale dining at Kitchen 428 and savor some beer at Blue Note Brewing Company (voted best brewery in Yolo county)

Stop to smell the roses at the beautiful rose garden surrounding the public library in Woodland

Visit the Lavender farms in Capay Valley or enjoy the yearly lavender festival at Cache Creek Lavender farms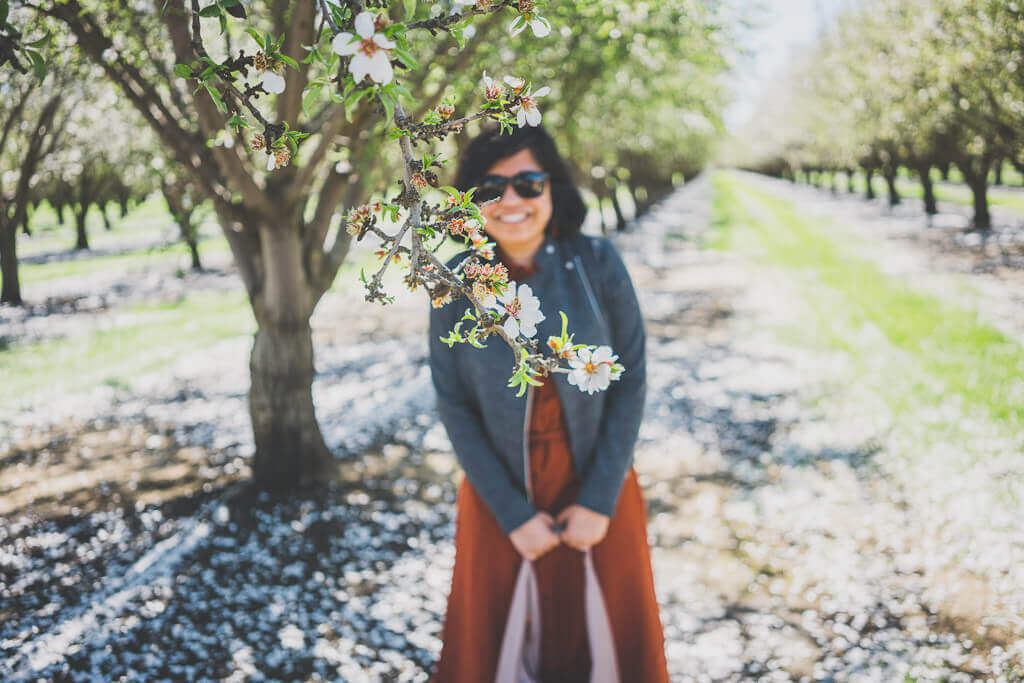 3. Explore the historic town of Folsom and Folsom Lake
Distance from Sacramento: 23 miles
The tiny town of Folsom is just 23 miles northeast of Sacramento, but it definitely packs in a lot for a day trip. This gold rush town has a historic old town, a very popular zoo that is sure to be a hit with kids, historic state park and quirky museums and a burgeoning food scene. Folsom's prime attraction remains Lake Folsom which is known for its California lupine super bloom in April (come after Easter) which draws people from all over Northern California. Here is a suggested itinerary:
4. Indulge in some wine tasting at Lodi (easily one of the most fun day trips in Northern California)
Distance from Sacramento: 36 miles
Sacramento is pretty close to the world famous Napa Valley, the crowning jewel of California's wine country. Although thousands of wine enthusiasts flock to Napa every year, the one tiny city that is often passed up is Lodi, the Zinfandel capital of the world!
Lodi's is home to some of the most beautiful, yet affordable wineries in California and is perfect for those of you who love the wine tasting experience minus the steep price tag and crowds. Lodi is an easy day trip from Sacramento (40 minutes drive south) and here are the best things to do in this town:
Goes without saying, but go for some wine tasting here. My guide on the different Lodi wineries can come handy

Spend some quiet time near Lodi Lake

Explore downtown Lodi which is supercute and charming

Try the "Lodi Grape Pie" pizza at Smack Pie Pizza

Go for a romantic dinner at Towne House Restaurant
5. Visit the vibrant town of Placerville, one of the most popular places to visit in Northern California
Distance from Sacramento: 44 miles
Placerville is a town in El Dorado county that is worth a day trip from Sacramento and a fun spot to check out on a San Francisco to Lake Tahoe road trip. Once known as "Hangtown" in the Gold Rush days (due to several vigilante style hangings), modern day Placerville boasts of a vibrant historic downtown on Main Street filled with lots of amazing businesses, wine tasting rooms, restaurants and bars. When in Placerville, I recommend doing the following:
6. Explore Napa Valley as a day trip from Sacramento (my favorite of all the Northern California day trips)
Distance from Sacramento: 71 miles
Napa Valley is synonymous with California wine country and is one of the most romantic getaways in Northern California. Although the primary attraction here is undoubtedly tasting the delicious, bold red Cabernets at the different big and small wineries, there is a wealth of things to do this region if you're not into drinking wine.
Napa's unparalleled natural beauty, rolling vineyards and a world class dining scene makes it one of the best day trips in Northern California from Sacramento and is not to be missed.
Since a day trip to Napa from Sacramento does not involve a lot of time, I highly suggest picking one or two towns in Napa Valley for wine tasting and other activities. Also, remember to make prior reservations for all your wine tasting. Here are some of the best things to do in Napa Valley on a day trip:
Go wine tasting (and, winery tour) in large wineries or small, boutique wineries to taste Napa's delicious, bold Cabernets-here are some of the best Napa wineries for first timers
Get a seat on the popular Napa Valley Wine Train -a three hour round trip through the heart of Napa Valley with world famous dining and stops at some of the best wineries in the valley

Drive down the scenic Silverado Trail (stretches from Napa to Calistoga)

Explore downtown St. Helena and Yountville

Visit the petrified forest in Calistoga
Check out the "Old Faithful" mini geyser on Tubbs lane in Calistoga (read my Calistoga guide here for details)
Enjoy the outdoors at Bothe-Napa Valley State Park (5 miles north of St. Helena)
Book a spa massage in Calistoga

Dine at some of the best restaurants in the world: French Laundry, Bouchon Bakery, Ad-Hoc, Restaurant at Meadowood, Gott's Roadside, Farmstead, La Calenda, Boon Fly Cafe and Solbar

Visit Napa's popular Oxbow Marketplace

Discover the many art galleries, museums and art installations scattered all over Napa
7. Discover the quirky charm of Murphy's in Calaveras county, one of the best places to visit near Sacramento
Distance from Sacramento: 87 miles
Murphys is that charming dog friendly small town in California that mostly lies under the radar (like me finding it out from another colleague who is a dog parent) and is located in the foothills of the Sierra Nevadas in Calaveras county. Calaveras county was made famous in Mark Twain's prose when he wrote about "The Celebrated Jumping Frog of Calaveras County", so expect to be greeted by quirky bull frog statues strewn everywhere in this tiny town. Although and 1hr and 40 minutes away from Sacramento, you can spend a fun day in this small California town doing the following:
Explore downtown/Main street

Get some baked goodies at Aria bakery

Go wine tasting at Gossamer Cellars, Twisted Oak, Frog's Tooth and Chatom winery

Have a picnic at Murphys community park (with a gurgling brook to keep you company)

Hike the Arnold Rim Trail
8. Spend a day in San Francisco: one of the best cities to visit near Sacramento
Distance from Sacramento: 88 miles
San Francisco and Sacramento are not as far apart as most people think they are, in fact the city by the bay is only 1.5 hours away from the capital! The best part about this trip is that you don't even need a car cause Flix Buses ply between these two cities regularly! However, driving by car is still the fastest way to get to San Francisco from Sacramento.
San Francisco has been my home for the last 11 years and I can tell you one thing with 100% confidence-a day trip from Sacramento to San Francisco is not enough to see this popular tourist destination, despite it being pint sized. However, that does not mean you don't venture out at all and just sit tight at home with a glum face. As a resident, here are my top tips on what do in San Francisco on a day trip to make the best of your time:
9. Enjoy some downtime at Clear Lake
Distance from Sacramento: 94 miles
Clear Lake is the largest freshwater lake in California (cuz Tahoe is shared with Nevada) and is located in Lake County. Not only is the lake attractive for watersports, lakeside parks and views, but it is also a prime spot for many amazing low-key wineries where wine tasting is not a stuffy affair like in Napa (and also not expensive). Having been to Clear Lake last year, here are my recommendations on the best things to do on a day trip from Sacramento:
Stop by Lucerne harbor park or Redbud Park for lakeviews like no other

Explore some tranquil nature trails in Clear Lake State Park

Hop onto a Kayak from Clear Lake County Park in Kelseyville or rent one from Disney Boat Rentals on 401 S. Main Street.

Check out the historic downtown Lakeport and quirky art galleries in Kelseyville

Do at least one wine tasting-Cache Creek Vineyards and Laujor estate winery are my top picks.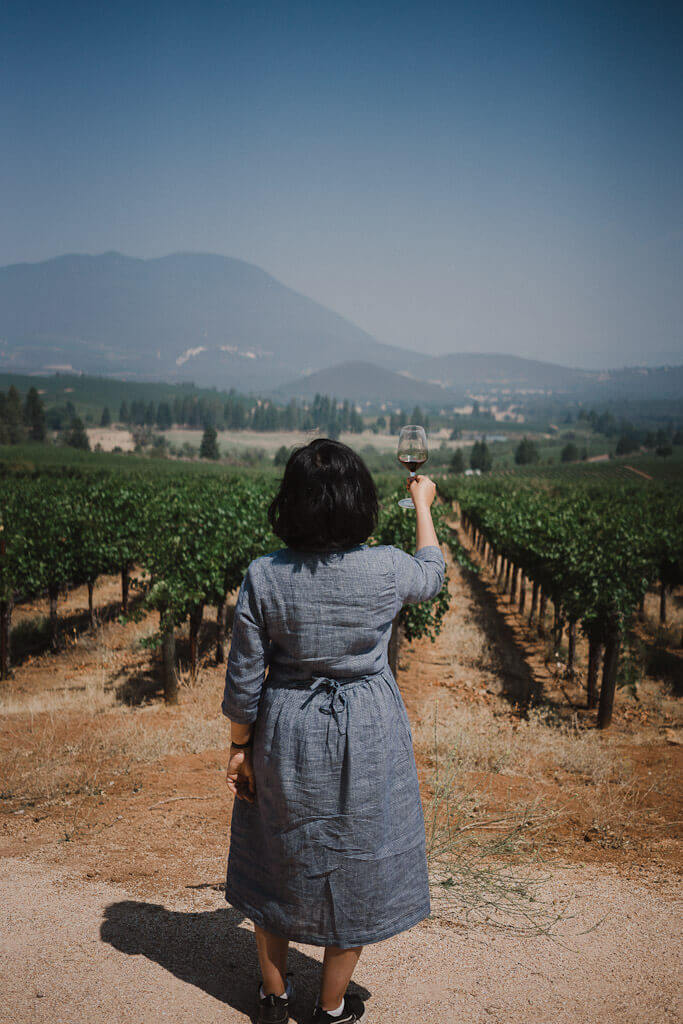 DAY TRIPS IN NORTHERN CALIFORNIA: PLACES TO VISIT WITHIN 3 HOURS OF SACRAMENTO
10. Visit Muir Woods National Monument
Distance from Sacramento: 96 miles
Muir Woods National Monument is probably the most famous Redwood Grove in the Bay Area and one of the most popular ones to visit in California (a state famous for its Giant Sequoias and Coastal Redwoods). Named after the famous Scottish-American naturalist John Muir, this protected area is home to old growth Coastal Redwoods that are 250 feet high and 400-800 years old!
Muir woods lies north of San Francisco in Mill Valley (Marin county) and is 1hr 40 mins drive southwest from Sacramento. Here are some itinerary ideas for Muir Woods (remember, prior reservations are needed to park or catch the shuttle):
Wander around amidst the majestic Redwoods or get on one of the many trails here-there are 6 miles of hiking trails in Muir Woods!

Check out the town of Mill Valley-downtown Mill Valley has many beautiful stores and restaurants. Get some baked goods at Flour Craft Bakery in Mill Valley Lumber Yard, feast on a Puerto Rican plate at Sol Food or get a taste of Indo-Mexican at Avatar's Punjabi Burritos (an institution of Marin county)
Discover a a fantastic local waterfall that you can hike to in Mill Valley

Explore Mt. Tamalpais-a great place for hiking!

Enjoy the views from Muir Beach lookout or drive up further west to Stinson beach
Dogs are unfortunately not allowed at Muir Woods. Also, if this is not obvious, Muir Woods is an extremely popular destination with people coming in from all over the world to marvel at the Redwoods. I highly recommend visiting on a weekday if possible come in as early as possible to avoid the crowds on a weekend.
11. Enjoy a day out at Truckee
Distance from Sacramento: 100 miles
The Gold Rush town of Truckee is close to Squaw Valley (site of the 1960 Winter Olympics) and is a world class skiing destination, but what Truckee is perhaps best known for is its proximity to Lake Tahoe, historic downtown, the emigrant trail and of course the tragedy of the Donner Party. I highly recommend spending at least half a day in Truckee if you're on your way to Lake Tahoe from Sacramento. Here are all the fun things to do in Truckee:
Explore the historic downtown in Truckee along Donner Pass Road-I loved the CA89 Home Store, High Camp Home and Bespoke Ateliers along with several art galleries and other gift stores

Snap a photo of the colorful Truckee Mural right next to the USPS Post Office

Visit the Donner Memorial State Park which is home to the Donner museum (inside the visitor center) and the Pioneer Monument

Spend some time by Donner Lake-you can get a bird's eye view of the lake from the overlook area along Donner Pass road
12. Plan a brief getaway to Lake Tahoe, one of the best Northern California day trips to explore
Distance from Sacramento: 113 miles
Lake Tahoe is the tranquil, freshwater alpine lake at the border of California and Nevada which is a popular hot spot for Californians year around. From winter skiing to water sports and from hiking to chilling out at the beaches, Tahoe has it all for outdoor and nature lovers. Clocking in at 2 hours from Sacramento (without traffic of course), this day trip is as tempting as it gets to leave the daily grind behind and soak in the goodness of Mother Nature.
I highly recommend Tahoe in Spring, Fall or Winter (if you are into winter sports which I am not) to witness the magic of seasonal change in scenery that only the Sierras can offer. Summer does get too crowded and hot everywhere. Since a day trip from Sacramento to Tahoe is not a whole lot of time, here are a few suggestions for possible itineraries-just pick and choose what you like:
13. Answer the call of the Sierras at Yosemite National Park-the most gorgeous Northern California day trip from Sacramento
Distance from Sacramento: 165 miles
At the risk of being eye rolled on a massive scale by residents of the Golden State, I'll go ahead and include Yosemite National Park in the list of day trips from Sacramento. Sounds a bit preposterous I agree, but this is one of the best places to visit near Sacramento and should be on your list.
Honestly, if a 4 hour drive from San Francisco to Yosemite does not deter dozens of day tour operations, then a 3-3.5 hour drive from Sacramento does not seem that bad to see one of the most beautiful places on earth aka the alpine wilderness that is the crown jewel of California's National Parks.
Leave very early (let's say at daybreak like in those historical movies) to hit the road, avoid the traffic and spend some quality time in Yosemite Valley, one of the most magical places on earth.
Again, Yosemite is best visited anytime of the year except Summer (when the park gets unbelievably crowded thanks to its sky-high popularity). Spring is a great time to see waterfalls while Fall will woo you with its bejeweled foliage. Here are a few ways to enjoy a day trip to Yosemite:
Go on easy day hikes in the Yosemite Valley

Enjoy the grand vistas and views at several parts of the valley such as Tunnel View, El Capitan Meadow and Cook's Meadow (great for sunrise or sunset)

Wander through the Giant Sequoias at Mariposa Grove, Tuolumne Grove and Merced Grove

Visit the gold rush town of Mariposa for its historic museums
Visit the famous Ansel Adams Gallery
Visit at least one of the many alpine lakes in and around the valley (best to visit during spring). Mirror Lake is the easiest to reach
Have at least one meal at The Ahwahnee Dining Room in the valley
FAQs ON NORTHERN CALIFORNIA DAY TRIPS FROM SACRAMENTO
Here are several things to keep in mind while planning for day trips near Sacramento. These are as follows:
WHAT CITIES ARE 2 HOURS AWAY FROM SACRAMENTO?
The cities within 2 hours drive from Sacramento are as follows:
Antioch: 59 miles

Oakland: 82 miles

Berkeley: 78 miles

San Francisco: 88 miles

Santa Rosa: 98 miles

Fremont: 113 miles

San Jose: 120 miles
WHAT CITIES ARE AN HOUR AWAY FROM SACRAMENTO?
Roseville: 20 miles (27 mins drive)

Stockton is about 49 miles from Sacramento (50 min drive)

Vallejo is 58 miles from Sacramento (58 minute drive)

Benicia is 59 miles from Sacramento (60 minute drive)

Vacaville is 34 miles from Sacramento (36 min drive)
DO I NEED A CAR TO GO ON DAY TRIPS FROM SACRAMENTO?
Except for traveling to San Francisco, you will need a car/private vehicle for your day trips. You can easily rent a car at Sacramento airport or in the city itself.
WHERE CAN I DRIVE FROM SACRAMENTO?
There are many places in Northern California that you can visit from Sacramento. These are as follows (details in my post):
Napa Valley

Small Northern California towns such as Lodi, Murphys, Nevada City, Auburn, Placerville and Folsom

Winters and Woodland

Davis

Clearlake

Lake Tahoe

Truckee
WHAT CITY IS CLOSEST TO SACRAMENTO?
The absolute closest big Northern California city to Sacramento is Stockton (San Joaquin County), which is about 49 miles to the south.

Roseville, the largest city in Placer County is about 20 miles east of Sacramento.

Vallejo, the largest city in Solano County is about 58 miles south west of Sacramento

Bay Area cities such as San Francisco, Oakland and Berkeley are about 70-90 miles away and doable as day trips from Sacramento.
WHEN IS THE BEST TIME FOR NORTHERN CALIFORNIA DAY TRIPS?
Sacramento gets extremely hot during summer because it is landlocked. No wonder then that city is also an excellent winter getaway if visiting California during Nov-March. For the best day trip experiences from this city, I highly recommend traveling anytime except summer.
ARE THESE PLACES TO VISIT NEAR SACRAMENTO DOG FRIENDLY?
Sacramento is an extremely dog friendly town and so are almost all of these day trips. So please don't leave your dog behind while exploring these towns and attractions near Sacramento.
IS SACRAMENTO WORTH VISITING?
Absolutely! California's capital city is home to a vibrant downtown with amazing murals, a historic old town with an even more historic railroad museum, lots of hiking trails and the largest number of farm to fork restaurants. Plus, the capital building is the icing on the cake. Definitely check out my Sacramento murals post and city guide for inspiration.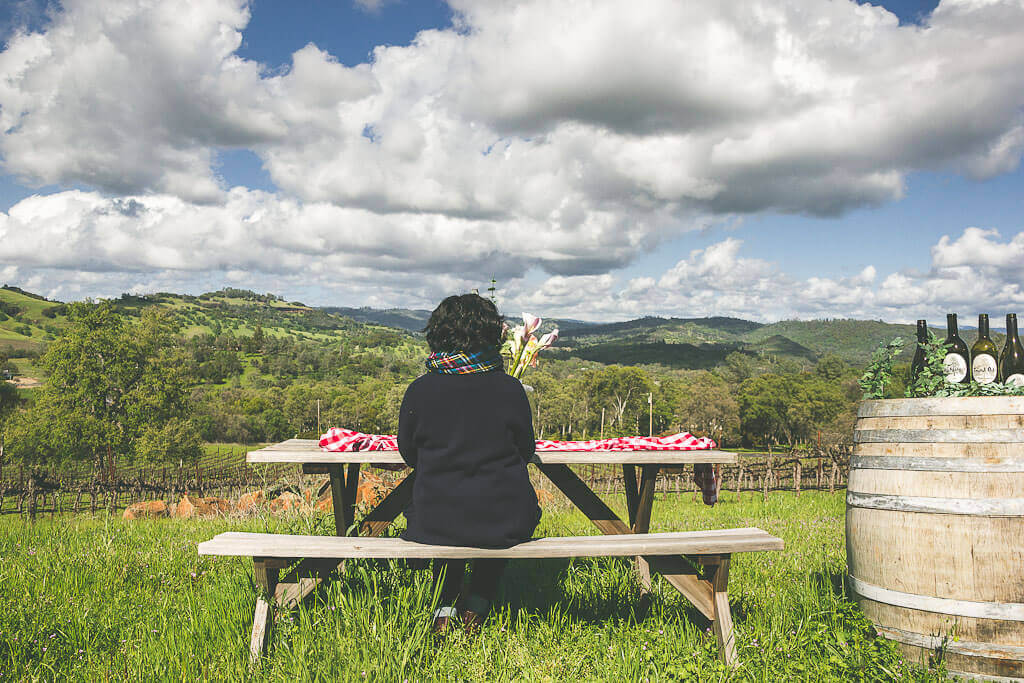 I hope you enjoyed reading this post on the best day trips from Sacramento and itinerary suggestions for the same. Thanks so much for stopping by and I hope you have fun exploring our capital city and the many beautiful Northern California day trips.
LIKE THIS POST? PIN IT FOR LATER!

«