Last Updated on June 24, 2022 by Paroma
If you're planning to drive the 200 miles or so from San Francisco to Lake Tahoe, then you're in for a treat. This San Francisco to Lake Tahoe road trip guide covers some of the best stops, detour suggestions and multiple route options for making this Northern California drive of yours a memorable one. With tons of details, I am sure you will find the journey to be as interesting as the destination itself, so let's get started!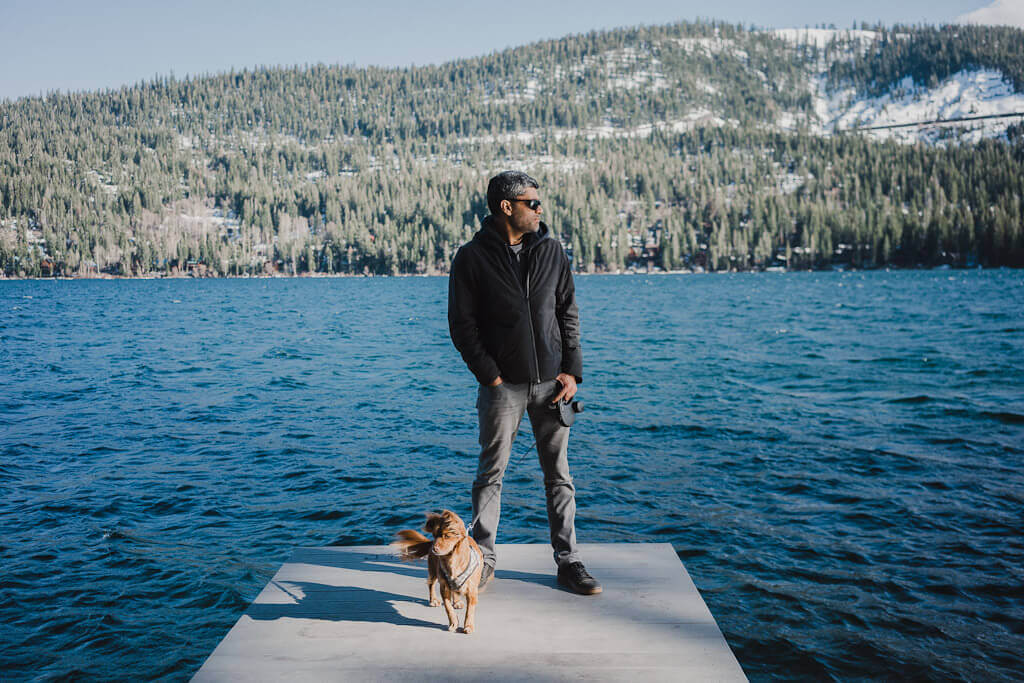 Disclaimer: This post may contain some affiliate links. Clicking on them may earn me a small commission at no extra cost to you for the product. Thank you for supporting free content on this site! All photos are my own except where credited to their respective owners.
SAN FRANCISCO TO LAKE TAHOE: A LESSER KNOWN NORTHERN CALIFORNIA ROAD TRIP
San Francisco and Lake Tahoe are separated by approximately 200 miles (shortest distance) with about 4 hours driving time. As you head northeast bound from the city towards the Sierras, you will be passing through several counties-Solano, Yolo, Sacramento, Placer, El Dorado and Nevada, each of which have a distinct feel and a history deeply embedded in California's Gold Rush past.
There are many interesting stops and landmarks to check out on the way, and having made this drive several times, I am here to tell you all about them. You will stop along small towns, state parks, quirky museums, roadside wineries and apple farms-all of which add to the beauty of this road trip from San Francisco.
Much like other Northern California road trips (my San Francisco to Mendocino guide here and San Francisco to Carmel itinerary here), this road trip to Lake Tahoe from San Francisco is highly customizable and can be done in multiple ways, depending on your time, destination and preference. Keep on reading to find out how to make the best of this SF to Tahoe drive with must visit stops along the way!
SAN FRANCISCO TO LAKE TAHOE ROAD TRIP: GET THE FAQs

HOW LONG IS THE CAR RIDE FROM SAN FRANCISCO TO LAKE TAHOE?
Lake Tahoe is about 200 miles northeast of San Francisco, on the border of California and Nevada in the foothills of the Sierra Nevada mountains. South Lake Tahoe is a tad closer to San Francisco than North Lake Tahoe in terms of distance. Traffic permitting, it can take about 4 to 4.5 hours to drive to Tahoe from the city along the shortest route. I recommend starting out as early as possible, especially in peak tourist season (Summer) and if you're visiting over a weekend to avoid the notorious Bay Area traffic.
You can rent a car anywhere from San Francisco and start driving. Add on an additional 30-40 minutes if you're starting from SFO international airport because it is not in the city, but 15 miles south in Millbrae.
Since this guide is about the best stops on a road trip from San Francisco to Tahoe, your driving time will increase automatically. But remember, the journey sometimes is more important than the destination itself (like my road to Hana and Santa Fe to Taos road trip sagas). Keep a full day (~8 hours) to explore all the wonders of Northern California between these two points so that your drive is a relaxing one with plenty of time to savor these new experiences and places.
WHEN IS THE BEST SEASON FOR THIS SF TO TAHOE ROAD TRIP?
My vote goes to Spring (end of April-mid June) and Fall (September after Labor Day and October). You avoid big crowds, get to see waterfalls (Spring), enjoy some warm cider at Apple Farms and get to marvel at the bejeweled Fall Colors in the latter half of the year. Plus, most of the mountain passes are open by end of April, so you will be wowed by some incredibly beautiful scenery as you drive through the Sierras!
For both seasons, dress in layers (bring warm clothes) since Tahoe is about 6200 ft above sea level and unlike the central valley, it does get really cold in the Sierras even in late Spring.
Summer in Tahoe is hot and humid with big crowds everywhere and extreme road traffic. Winter is also peak skiing season in Tahoe with crowds and snow covered roads where you'll need to be careful while driving, plus there are several road closures to be mindful of (check Tahoe road closure status here).
WHAT IS THERE TO SEE BETWEEN SAN FRANCISCO AND LAKE TAHOE?
This is the most fun part of writing this guide, because frankly there is plenty to see and do between San Francisco and Lake Tahoe, depending on your route and if you're going to south vs. the north shore of the lake (both are totally different in look and feel).
Driving to Tahoe may not be as scenic as a Big Sur road trip or driving through the Redwoods in Northern California, but it is very unique in its own way because you will be passing through gold rush country that shaped modern California once you cross Sacramento.
You can stop by to explore several small Gold Rush towns, quirky attractions, gardens and state parks and of course wineries and apple farms. Keep on reading to choose your route and the best stops along it for a fun, memorable drive! Some of my route options are pretty elaborate and will add to the driving time, so I highly recommend breaking the journey midway in Sacramento for an overnight stay.
SAN FRANCISCO TO SOUTH LAKE TAHOE: SHORTEST ROUTE
Distance: 196 miles
Driving time: 4-4.5 hours non-stop
Points of interest: Aracelli Farms, UC Davis Arboretum, Sacramento, Lake Folsom (detour), Placerville, Bumgarner winery, Hidden Star Camino-Bakery and Tap Room
South Lake Tahoe is known for its waterfalls, smaller alpine lakes, restaurants and proximity to Casinos (since it is near the stateline with Nevada). The shortest route to reach the south shore from the city is via CA-80E and CA-50E/El Dorado Freeway that will take you through the Bay Bridge to East Bay, and then further up north via Richmond, Vallejo, Vacaville all the way to Davis, Sacramento, Placerville, Camino and finally South Lake Tahoe.
Unless this is your very first time in Northern California, I'd say skip the East Bay cities such as Oakland or Berkeley and drive that 1.5 hours without interruption to Davis or Sacramento (they are just 20 minutes apart), take a lunch break in either places (I recommend Sacramento for more choices) and then move eastward towards Placerville. Here are the best stops on this short route from San Francisco to South Lake Tahoe:
ARACELI FARMS
This family owned and operated lavender farm is in Dixon and open for visit in May and June (by reservation only) to see the acres of blooming lavender. They also sell their lavender products in their barn and are open to picnics where you can bring your own food and wine to enjoy with friends and family.
Give your car sick soul some much needed quality rest in this tranquil arboretum and surrounding gardens at UC Davis. Free for the public to enjoy, this slice of green paradise has paved trails for you to wander around and admire the blooms and greenery. The garden welcomes dogs as well so please do not leave your fur-babies behind!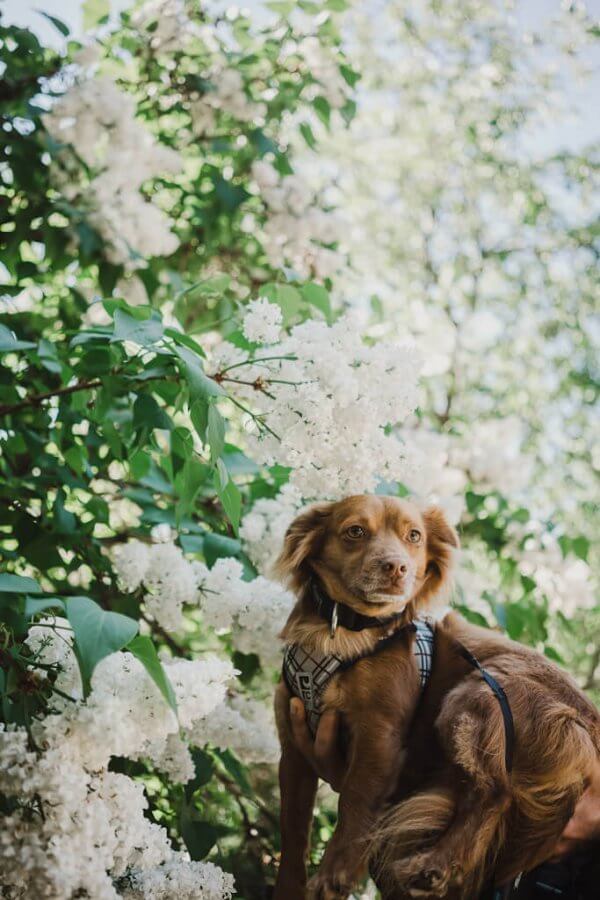 SACRAMENTO
Sacramento is California's capital and often loses out to its coastal cousins San Francisco and Los Angeles in the popularity game. It is in fact an wonderful winter getaway in California, has the largest number of farm to fork restaurants and over a 100 jaw-dropping street art/murals all over town (I know cause I have listed 80+ of them in this one post).
I recommend spending at least 2 hours in Sacramento if you love murals. You can catch most of them in downtown of midtown. Even if murals are not your thing, check out the old town, stop by the Capitol Mall or go on a stroll on the Riverside boulevard. Sacramento is a great place for a lunch break with many tasty options-I recommend The Porch for southern food or Hook and Ladder for great food and drinks. Stop by my favorite Cafe The Mill for coffee and chocolate chip waffles to go.
LAKE FOLSOM (DETOUR)
A short detour to Lake Folsom State Recreation Area (27 miles northeast of Sacramento via I-80E) is totally worth the extra time if you're driving to South Lake Tahoe, and that too sometime in April.
Lake Folsom is not only welcoming with beaches but also a California lupine super bloom that will knock your socks off! You will have to pay $10 as day parking fee but you can easily spend an hour or so hiking or simply relaxing by the lake (even better with a picnic basket) for some leisure time by the water. There are several trails cross crossing the recreation area-you can park at Beeks Bight and hike to Dotons point and stop by Granite's Bay beach on the way.
EL DORADO COUNTY HISTORICAL MUSEUM
Once past Sacramento, the next stop of interest is El Dorado County Historical museum located in Placerville. The museum is open by reservation from Wednesday-Saturday (12-4 PM) with guided tours available. Here you can learn about the rich history of El Dorado county. There are baskets and other tools made by Native American artists from the Miwok, Nisanyan and Washoe tribes as well as those from the Gold rush days, logging and lumber industries that thrived here.
The museum is also home to an old general store, household items and furnishing from 100 years ago and mining equipment, wagons and railroad artifacts exhibited in the museum's outdoor yard.
PLACERVILLE HISTORIC DOWNTOWN
This historic downtown of Placerville should be your next stop to stretch your legs, and that too in the historic downtown area on Main Street. Once known as "Hangtown" (due to vigilante led hangings), this Gold Rush town is now a bustling spot (and a great day trip option from Sacramento) for local businesses in the Sierras, restaurants, cafes, wineries and even an excellent olive oil tasting store (Winterhill).
BUMGARNER WINERY
El Dorado county is one of the most exciting and emerging wine regions of California, and once you drive by Placerville, you will find plenty of wineries along Carson road running somewhat parallel to the El Dorado Freeway. Of all the wineries to choose from, I recommend Bumgarner winery in Camino where you can sit outdoors for tasting or with a glass of wine near a pretty red barn.
Bumgarner also has local hard ciders for a tasting flight, so even if wine is not your jam, you can still do a different kind of tasting. Camino is Apple growing country and several local businesses carry ciders as well. Bumgarner is also a dog friendly winery and they also have cheese, crackers and spreads for sale to make your own charcuterie board to go with the tasting.
HIDDEN STAR CAMINO-BAKERY AND TAP ROOM
Before you drive into Lake Tahoe (especially with kids or even pups in tow), I recommend stopping this absolutely charming bakery and taproom in Camino, right after Bumgarner. This business has plenty of outdoor space with a quirky horse-wagon sculpture gracing the grassy meadow.
The white barn is a bakery selling sweet treats such as macarons, pies and donuts while the tap room is behind it with 16 different hard cider flavors, their cidery being in San Leandro. You can choose a flight of 4 for $15 for tasting and they also have a non-alcoholic cider for designated drivers! Dogs are welcome inside the tap room which is filled with jams, preserves, salsas and sauces.
The taproom owner was super friendly and told us that he also has a stall in the Ferry Building Farmer's market in San Francisco on Saturdays (which is our biggest outdoor market). I loved my cider tasting there and would go back in a heartbeat!
Hidden Star is open year round for tasting and reservations are not required. Hours of operation are: Jan 1st – Apr 30th, Friday through Sunday, 10am to 5pm. May 1st – 31st, Thursday through Sunday, 10am to 6pm. June 1st – Aug 31st, Thursday through Monday, 10am to 6pm. Sep 1st – Dec31st: daily, 9am to 6pm. The business is closed on Thanksgiving & Christmas days.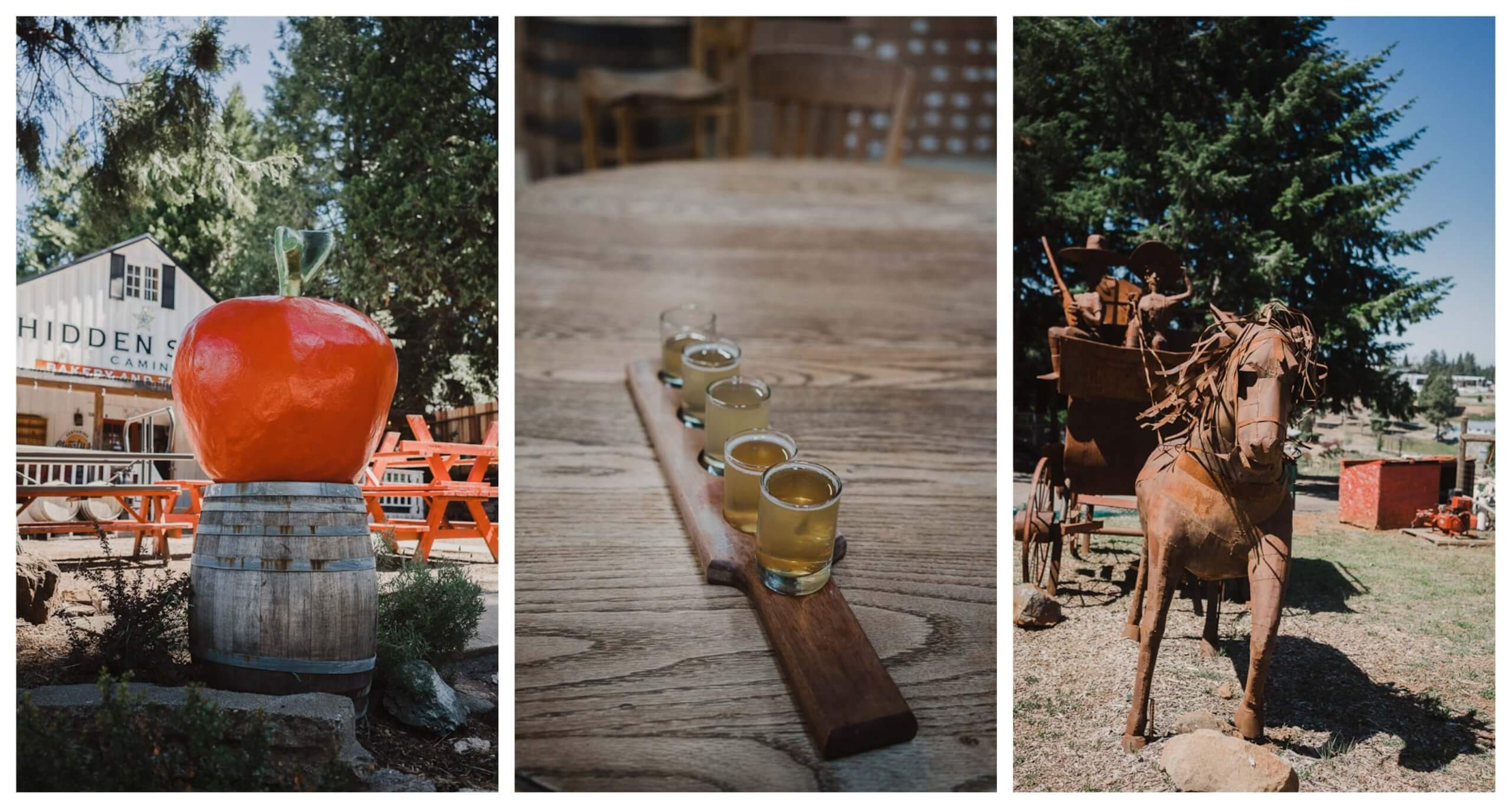 ROAD TRIP FROM SAN FRANCISCO TO NORTH LAKE TAHOE: SHORTEST ROUTE
Distance: 201 miles
Driving time: 4 hours non-stop
Points of interest: Aracelli Farms, UC Davis Arboretum, Sacramento, Folsom, Auburn, Nevada City (detour), Donner Lake, Donner State Museum, Truckee
If you're visiting North Lake Tahoe, your route will be CA-80E all the way to Truckee after which you will go south on CA-89 or CA-267 depending on your hotel location on the North Shore. This is a longer route but I personally feel that it definitely more interesting than the San Francisco to South Lake Tahoe Road, especially once you go north from Sacramento. Here are some of the must see stops on this road with an additional detour:
FOLSOM AND LAKE FOLSOM
The route to North Lake Tahoe beyond Sacramento comprises of several more picturesque and quaint gold rush towns, of which Folsom is the first one. With a historic Old Town on Main Street, a sake brewery and a prison museum, Folsom is definitely worthy of a stop if you're not planning to spend any time in Sacramento. Stopping by Lake Folsom is as always a good idea.
AUBURN
This northern California town near the American River is known for its Christmas markets but is also a great place to stop in either Spring or Fall. Auburn is known as the endurance capital of the world and has plenty of hiking trails, as well as a popular wine and ale trail for those interested more in libations. You can read about all the fun things to do in Auburn in this post by one of my favorite Northern California bloggers.
NEVADA CITY (DETOUR)
Nevada city (county seat of Nevada county) is often considered the most well preserved of all Gold Rush towns in the Sierras and is a 13 mile detour north of CA-80E from Shady Glen as you drive past Auburn. Once the home of US President Herbert Hoover, this well preserved Gold Rush town has a historic downtown boasting of ornate Victorians (much like Eureka in Humboldt County), scenic views at Hirschman's Pond and a fun Farmers Market on Saturdays.
DONNER PASS AND DONNER LAKE
Once you get back to CA-80E, you will be heading into the Sierra Nevadas through the Donner Mountain Pass. The 7056 ft high mountain pass has been utilized by several trails and roads: California Trail/Emigrant trail, First Transcontinental Railroad, Overland Route, Lincoln Highway and Victory Highway (named later as U.S. Route 40 and then as Donner Pass Road), as well as by Interstate 80.
This area is the original site for the emigrant trail taken by many who hoped for a better fortune and life in California during a westbound passage through the mountain passes in the 19th century. Although several parties succeeded despite the many hardships, the gruesome tale and tragedy of the Donner Party which lends its name to this mountain pass stands out particularly.
Once you go pass Donner Summit Bridge, keep an eye out for Donner Lake overlook which provides a terrific bird's eye view of this scintillating alpine lake. You may also catch sight of the many abandoned tunnels built by the Chinese that still exist on the mountains, the most visible one being the "China Wall" on Donner Summit. You will pass by the lake as you drive further down Donner Pass and you can stop by to get a photo from one of the many public piers.
If you're even slightly curious about the Donner party tragedy (warning: there is evidence of cannibalism which the group members resorted to as a means for surviving since they were starving and on the brinks of death) or want to see the Pioneer monument, head straight to the Donner memorial state park, the last stop before you get to Truckee. Parking is $5 and you need to register your car at the visitor center.
The visitor center is free to enter and doubles up as the museum where you can learn about the emigrant tale, the Donner Party and how they got stuck in the Sierras after taking a purported shortcut with more than half dying of starvation and cold, and of course the history of the Miwoks and the Central Pacific Railroad system built by the Chinese laborers.
The Pioneer monument, dedicated to the Donner family, is right outside the visitor center. It is a beautiful monument speaking of courage, bravery and the tragic death of the emigrants trying to make it westward into Sacramento.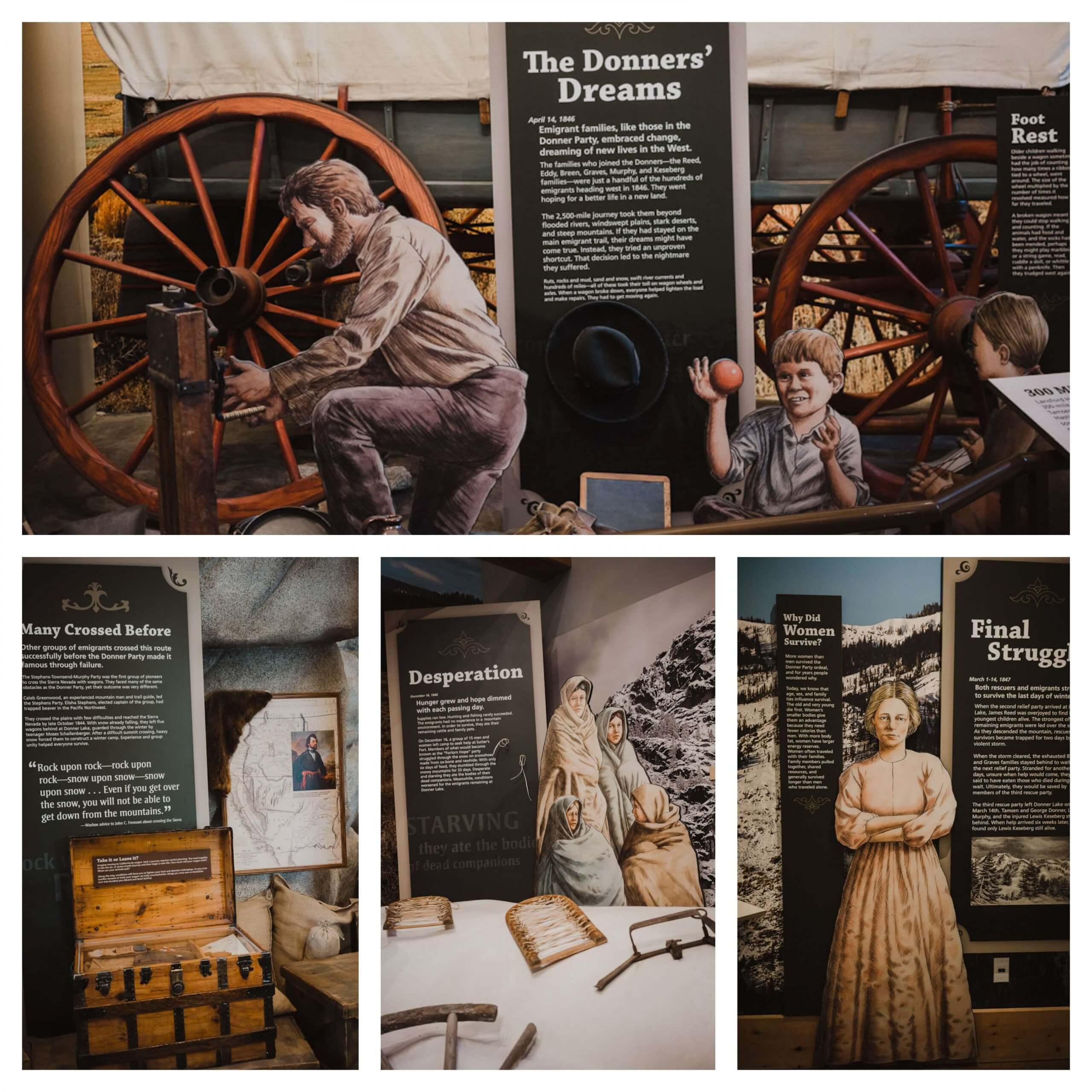 TRUCKEE
Truckee will be your final old-timey town to visit before you hit CA-89S or CA-267S to Tahoe and is right on Donner Pass road. Definitely walk through historic downtown, get some coffee at Dark Horse Coffee roasters and marvel at the colorful mural near the post office. I recommend stopping by CA89 Home store to pick up a rad CA-89 poster depicting the best California attractions and landmarks along this historic route.
SAN FRANCISCO TO LAKE TAHOE DRIVE: OTHER ROUTE OPTIONS
If you have plenty of time in hand and want to spend even more time on the road on your San Francisco to Lake Tahoe road trip, here are my suggested stops to add on to your CA-80E main route. These alternate route suggestions will definitely increase your drive time, but you can either start off very early, shave off some other attractions along 80E or simply stay overnight at Sacramento to break the journey down.
SF TO LAKE TAHOE ROAD TRIP: VIA MARIN COUNTY AND CA-80E
This is the longer route via 101N, CA-37E via Novato that finally joins CA-80E towards Sacramento. Here you'll be crossing the world famous Golden Gate Bridge and then going around the San Pablo Bay towards Lake Tahoe. The distance is definitely longer at 211 miles and you will be adding an extra hour or two to your drive time depending on what you want to do in Marin county.
Marin county is one of the most romantic destinations in Northern California with amazing views of the Golden Gate Bridge from the Marin Headlands and charming coastal towns of Sausalito, Tiburon and Larkspur. Mill Valley is another tiny town in Marin with a beautiful waterfall and a Redwoods park in the heart of the town.
Unless you want to break the journey with an overnight stay in Sacramento, I recommend just a few stops in Marin county before you head northeast to Tahoe. Of this Battery Spencer is a must stop for one of the most spectacular views of the Golden Gate Bridge followed by a stroll on Bridgeway promenade in Sausalito which is a beautiful waterfront with great views of San Francisco, lots of businesses and amazing seafood restaurants.
The world famous Muir Woods National Monument (the most serene Old growth Coast Redwoods grove near Mill Valley) is also a must visit but I do not recommend it as part of a road trip unless this is your one and only chance to visit in a very long time. First, you need timed parking reservations and second, you will be spending a good 2-3 hours there at the very least. Muir Woods is a 17 mile westward detour from 101N along Highway 1 and Panoramic Highway.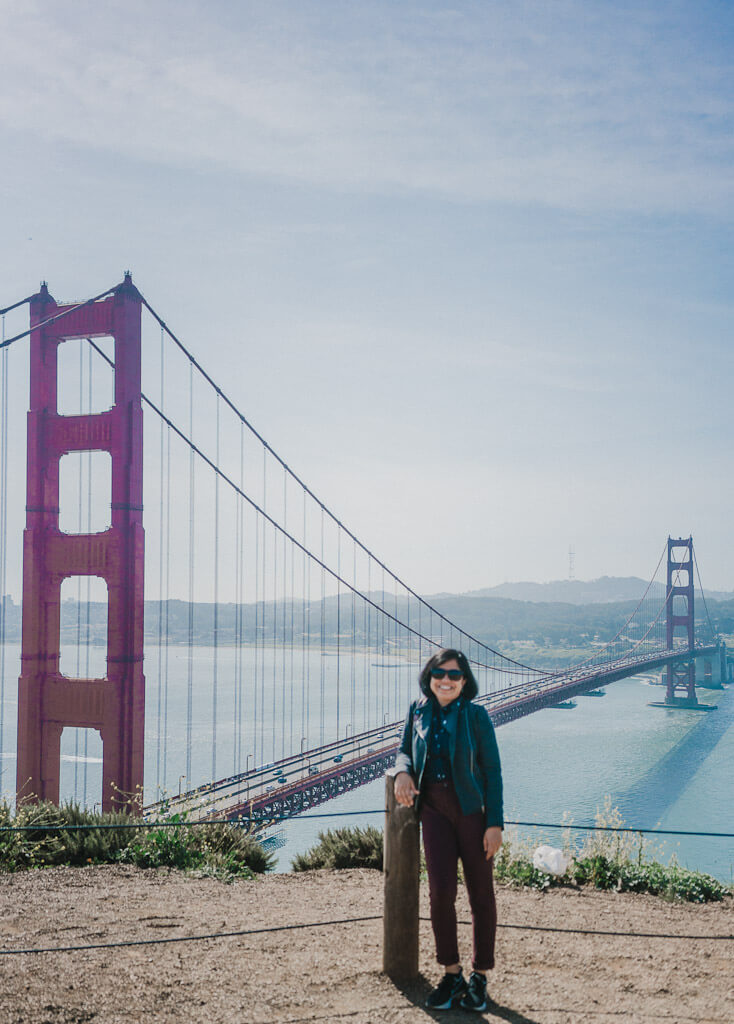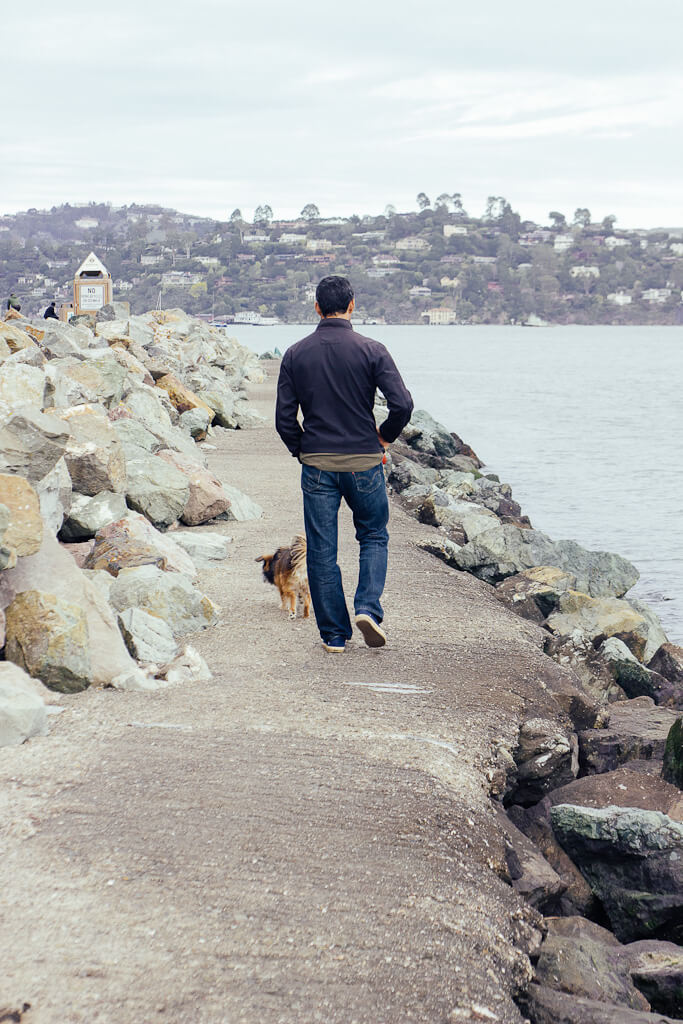 DRIVING FROM SAN FRANCISCO TO LAKE TAHOE: VIA NAPA VALLEY
Napa Valley, the mecca of California wine country, lies about 1.5 hrs to the northeast of San Francisco. You can definitely tack on a half day detour to the valley for some world class wine tasting, winery tours and dining on some of the best food in the world if you're willing to take things slow.
Do remember that most wineries (except a few large ones) only allow tasting with prior reservation. Also, Napa has tons of dog friendly wineries-so don't leave Fido behind.
I have lost count of the number of times I've been to Napa in the last 12 years of living in San Francisco, so much so that I am going to make your life easier by asking you to read my first time visitor's guide to Napa.
Unless you are planning to stay overnight on the way and want to spend a good chunk of time in Napa alone, my advice would be to stick to the town of Napa and its surroundings rather than going all the way up to Calistoga (which is actually my favorite destination in the valley with lots of fun things to do).
A trip to Napa Valley will definitely add about 20 or so miles to your San Francisco to Lake Tahoe drive. Remember to choose either one or two wineries at most (I recommend the stylish Domaine Carneros or my favorite Frog's Leap winery in Rutherford), stop by Oxbow Market and having one sit down meal in Bottega (Yountville) or the Grove restaurant at the Culinary Institute of America (Napa) and get pastries for the road from Bouchon Bakery. If you really want to live it up in Napa, book a 3 Michelin star lunch at French Laundry (I have dined there) or Restaurant at Meadowood.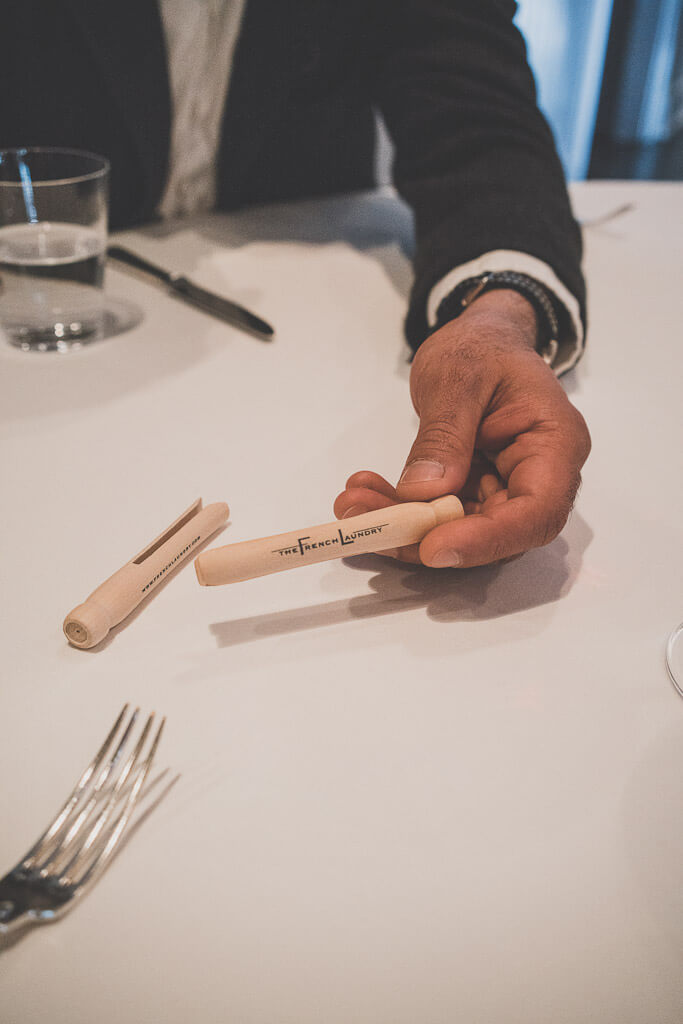 That brings me to the end of another gem of a Northern California road trip which I hope you've enjoyed reading. A San Francisco to Lake Tahoe road trip can be customized and made memorable in so many ways and need not be a mundane one of just driving towards the final destination. Thanks a lot for stopping by and safe travels!

LIKE THIS POST? PIN IT FOR LATER

«