Last Updated on November 13, 2022 by Paroma
If you're planning to visit California in December, then you're in for a treat! With its gorgeous, balmy/mild weather, there are plenty of fun things to do in California in December to make it one of the most memorable winter vacations for you. From whale watching to waterfall viewing and from wine tasting to taking in the holiday decor, there are gazillion indoor and outdoor activities to do in December in our beautiful state where there is no need to stay bundled up indoors. Read this post to find out about 10 amazing ways to enjoy California in December!
Disclaimer: This post may contain some affiliate links. Clicking on them may earn me a small commission at no extra cost to you for the product. Thank you for supporting free content on this site!
WHY SHOULD YOU VISIT CALIFORNIA IN DECEMBER?
Let California be your destination of choice in winter, as it is for thousands of snowbirds in USA flocking into to enjoy our balmy weather when the rest of the country is in the gripping throws of snow, sleet and a deathly wind chill sending a shiver down everyone's spines.
There are dozens of destinations in this huge state of ours to fend off the cold and you can start off with this perfect guide on 12 warm California spots to escape from those freezing temperatures.
Our 50F-ish (10C) mornings with warmer, sunny afternoons and cooler nights are a welcome respite from the murderous negative temperatures elsewhere, so much so that sipping wine in Napa Valley gob smack in the middle of December with only a jacket on, kind of feels really unfair. Plus, who can resist the call of those world famous beaches of ours with silky white sand for days?
As a Californian who chose this place to be her home 12+ years ago (and is never leaving), I am here to tell you all about the best things to do in California during December, which is a really special month to visit for a myriad reasons (heading to the nearest beach is kind of a default so I am not going to include it in this list).
December is not only the time to savor the Christmas spirit hanging thick in the air, but also to do a myriad activities which are seasonal delights and unique to the state. Witnessing the grey whale migration from the arctic to Baja, enjoying the gurgling of many waterfalls coming to life and visiting National parks such as Death Valley and Joshua Tree that are best enjoyed in cooler weather are some of the unique things to do in California in December and are all great reasons for visiting during this month.
December is rainy season in California, so please pack in that umbrella or rain jacket and rain boots if you plan to hike (the trails do get muddy). You can also consult my San Francisco packing list for details and a handy, downloadable guide on what to pack for all four seasons. Finally, please be flexible with your plans since landslides and heavy rains may be disruptive to your plans, such as driving down Big Sur along Highway 1, which is a once in a lifetime experience.
THE BEST THINGS TO DO IN CALIFORNIA IN DECEMBER
1) SEE THE HOLIDAY LIGHTS AND DECOR
Although not as showy or opulent, California does a warm-ish Christmas pretty well! The best part about visiting during December is seeing the fun, quirky, colorful and outlandish Christmas lights and decorations in small towns and major cities like San Francisco, Los Angeles and in Orange County. You can read my post on where to find the best Christmas lights in San Francisco to see how my city gets into the festive mood!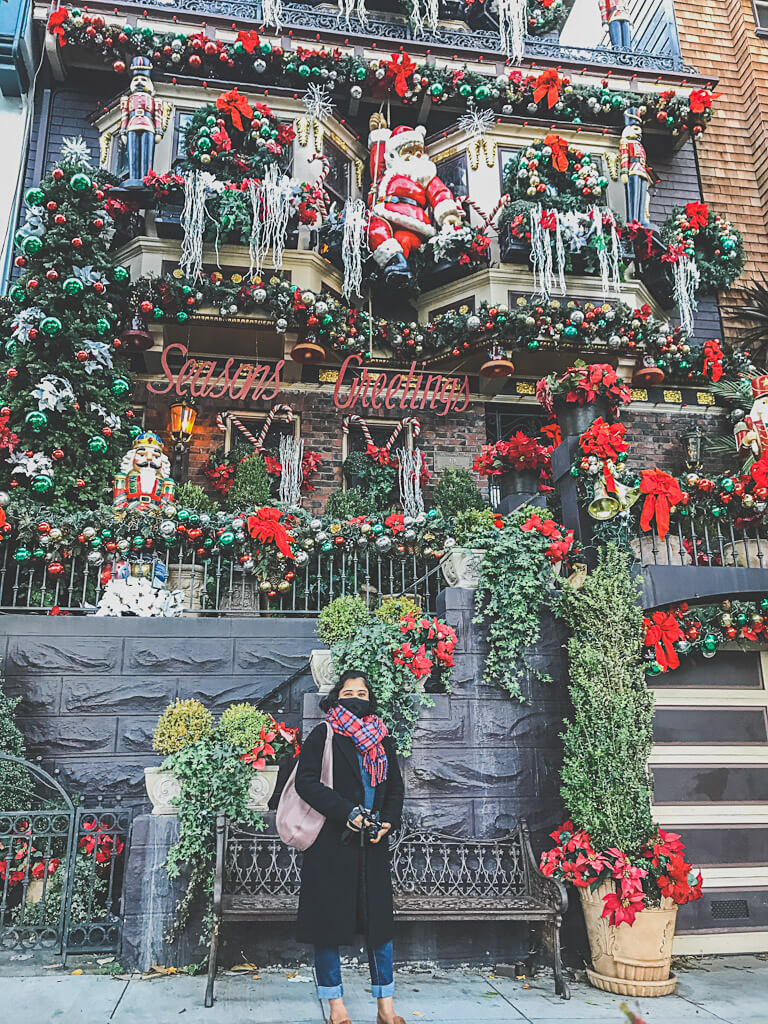 2) VISIT THE CHRISTMAS MARKETS AND FAIRS
Why spend all that money to go to Europe when we have heartwarming Christmas markets and festivals in California itself? Visit San Francisco for Santacon, lavish holiday teas and holiday fairs, the fairy tale Danish city of Solvang for its Julefest and Nevada City for its Victorian Christmas markets. Here is a handy list of all the Christmas markets, fairs and celebrations held all over California in December to ring in the holiday season!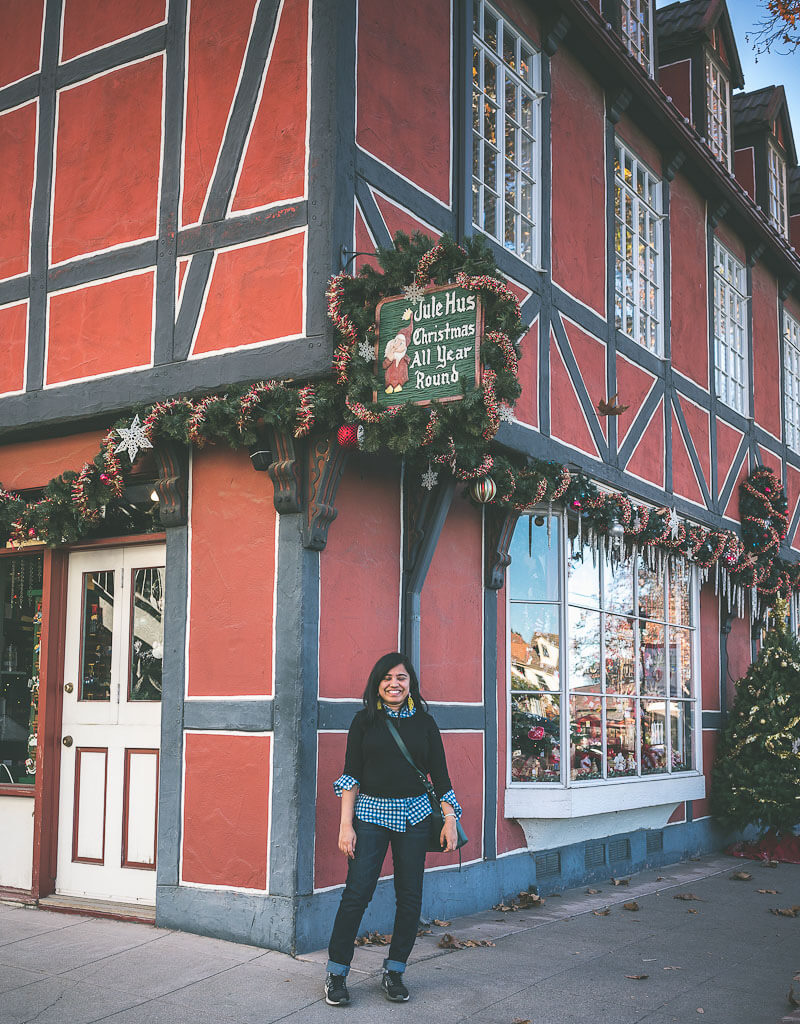 3) GO ON A WHALE WATCHING EXPEDITION
Winter, especially December is all about whale watching along the coast to catch sight of the majestic grey whales as they migrate from the Arctic to Baja California to give birth to their calves. There are tons of places along the California coast to go whale watching and you can read my jumbo guide on where to go whale watching in California to plan a special trip in December!
4) ADMIRE THE MONARCH BUTTERFLIES
California is the wintering refuge to these endangered beauties as they migrate all the way from the Canadian Rockies to the Eucalyptus groves of the central coast from November-March. The best places to see them are the Natural Bridges State Beach and Park in Santa Cruz and the monarch butterfly sanctuaries in Pacific Grove and Pismo Beach. Please obey all rules, do not disturb the butterflies and watch them from afar through binoculars or a telephoto lens.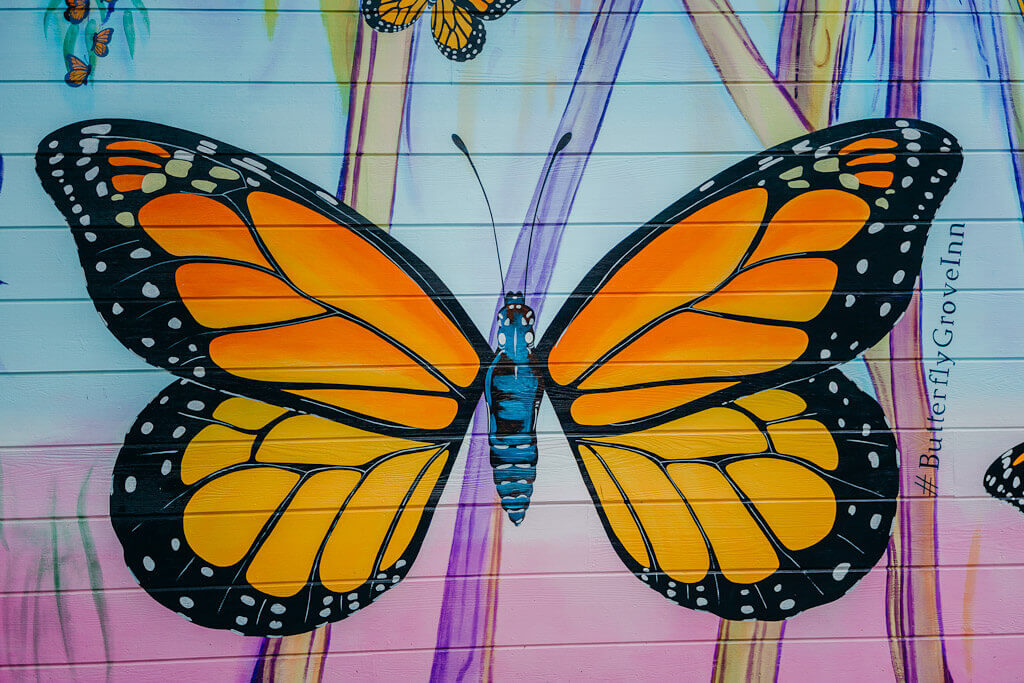 5) EXPLORE DEATH VALLEY NATIONAL PARK
Death Valley National Park will deter you with record breaking temperatures in summer, but is one of the top destinations to visit in winter and should definitely be one of the top things to do in your December in California bucket list. If you do want to visit Death Valley, remember to book the hotel as early as possible since it is a very popular destination in winter and gets thousands of visitors at this time.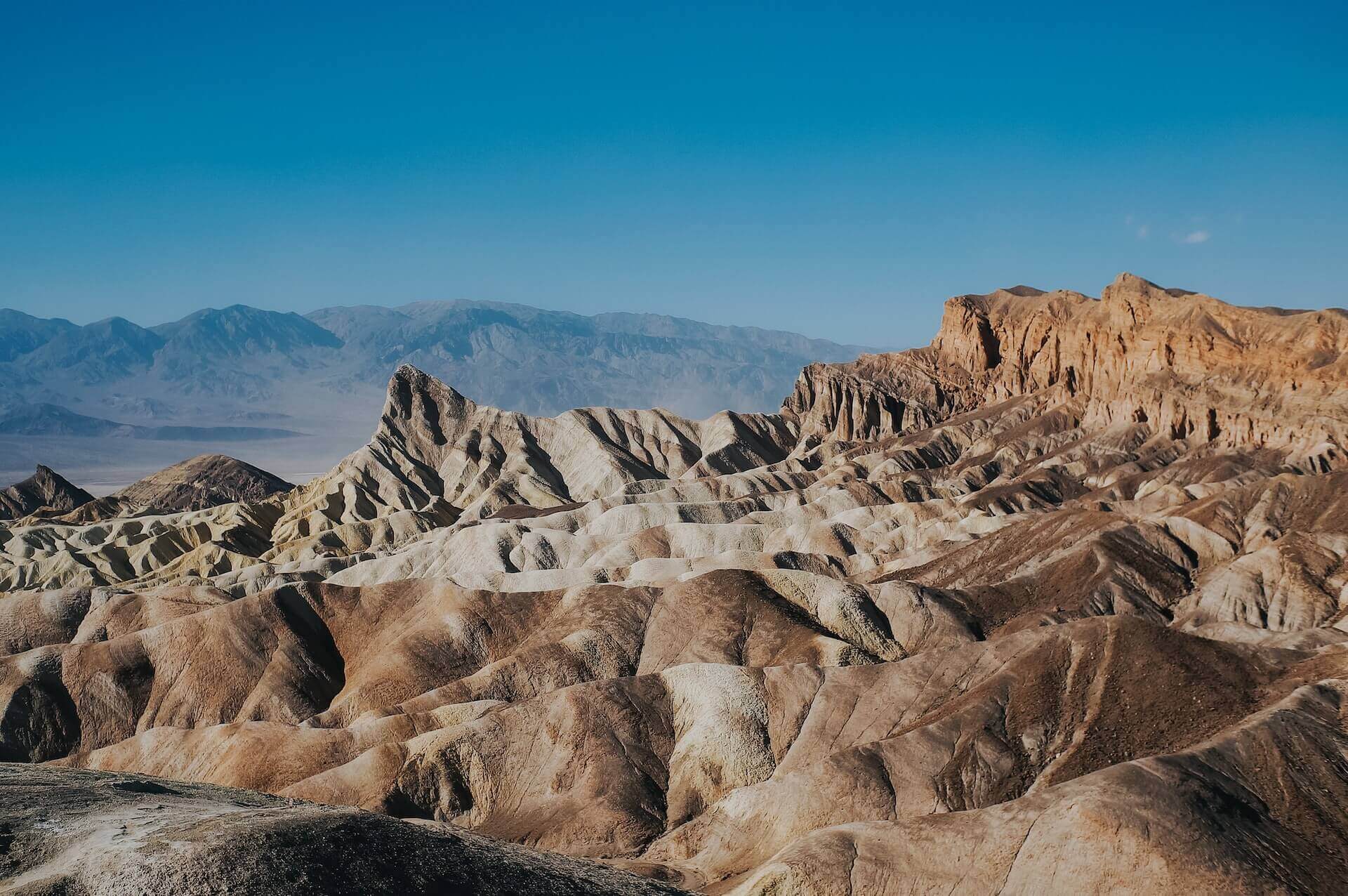 6) GO WINE TASTING MINUS THE CROWDS
If you've been following my blog for a while now, you kinda know that wine tasting is one of my favorite activities. If you love wine as much as I do, then definitely stop by California wine country in winter for a leisurely tasting experience minus the crowds.
Wine country with its good food and ambiance is one of the most romantic getaways in California and there is no dearth of places to slake your thirst for good wine in this state. The vines may be bare, but the wine is as good as ever!
You can read my first timer's guide to Napa for planning a hasslefree itinerary or my posts on Calistoga, dog friendly Napa and Sonoma wineries or wine tasting in Paso Robles (Central Coast) and Carmel Valley for experiencing the best of California wine country in low season, i.e. winter when reservations are easier to make. Finally, I also have a jumbo guide on all the different wine regions in California (Anderson Valley to Temecula) which you can explore for a winter wine tasting expedition.
7) VISIT JOSHUA TREE NATIONAL PARK
Being in the high desert, Joshua Tree National Park is best visited in winter and December is a great time to go and check out those fuzzy, gnarly Joshua Trees. I've been to Joshua Tree both as a day trip from Palm Springs and also for a few days with our dog during Christmas break and have fallen in love with this desert ecosystem a bit more with every visit.
Joshua Tree is another extremely popular winter getaway in California, so please make your hotel reservations in advance, dress warmly (since the high desert witnesses extremes of temperature) and be prepared for some desert rain, which is a surreal sight to behold.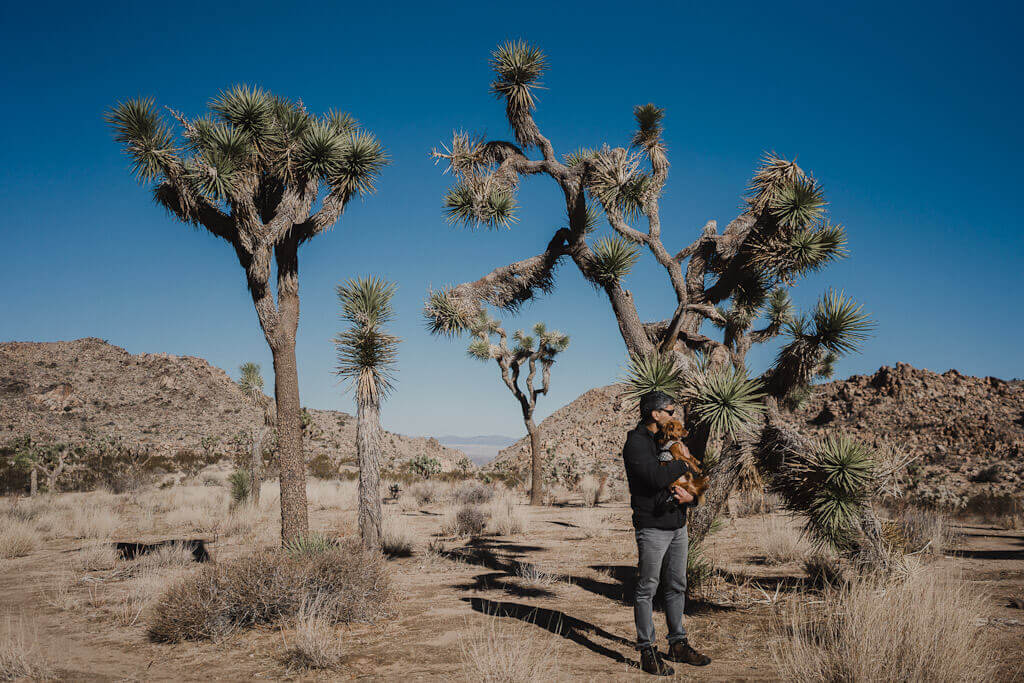 8) EXPLORE THE HIGH DESERT IN CALIFORNIA
The high desert towns of Palm Springs, Borrego Springs, Slab city, Salton Sea and quirky attractions such as Salvation Mountain and East Jesus are best visited in winter for cooler weather (the summer heat is absolutely brutal in this part of California). Hiking to the Slot Canyons in Anza Borrego Desert State Park is also a good idea for winter.
This high desert road trip from Palm Springs to Borrego Springs is one of the best things to do in California in December and will take you through a quirky landscape like no other! Highly recommend if you want to the arid side of California which is a far cry from its gorgeous coast and beaches.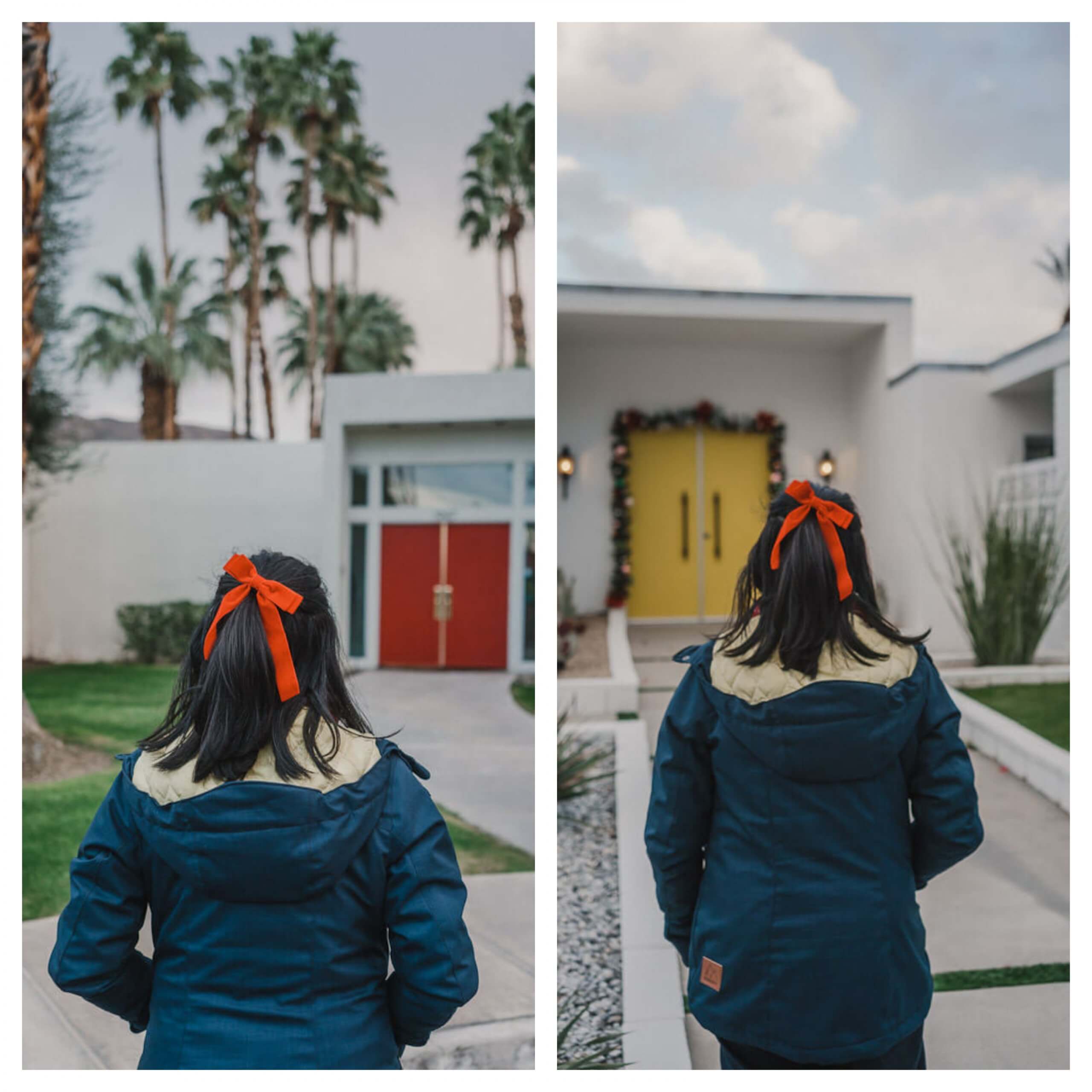 9) GO SKIING IN THE SIERRAS
The eastern Sierras in California transform into a premium skiing destination in winter, with Truckee (one of the several venues of the winter Olympics in 1960), Squaw, Lake Tahoe and Mammoth Lakes turning into busy ski towns buzzing with ski resorts. If you're an avid skier, read this guide on the best ski resorts in California to reserve for your December ski-cation.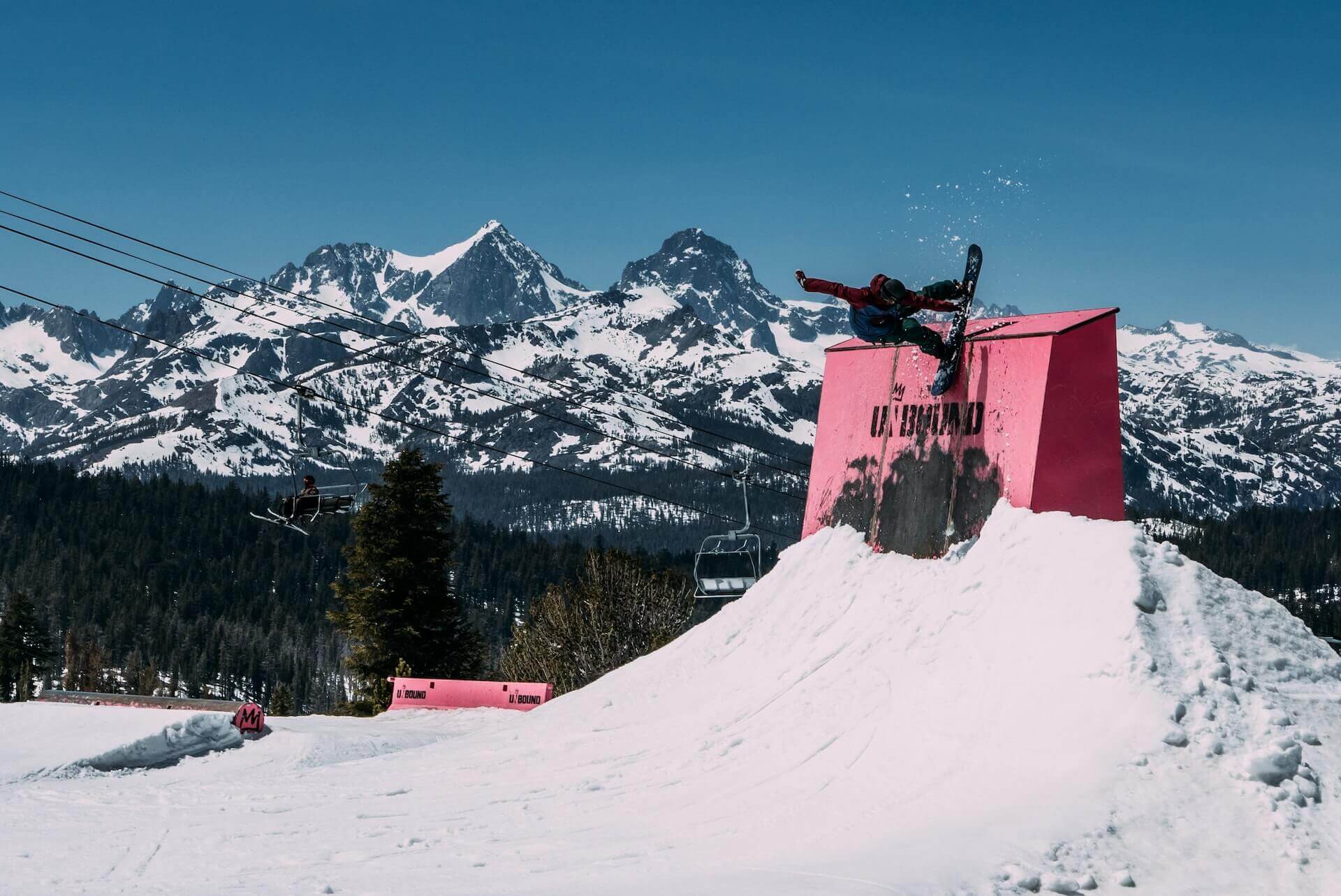 10) EXPERIENCE THE MAGIC OF YOSEMITE NATIONAL PARK IN DECEMBER
Yosemite National Park turns into a magical winter wonderland come December, with a blanket of snow enveloping the park. You can still hike in Wawona and Yosemite Valley, enjoy your stay in the comforts of the Ahwahnee or go skiing in Badger Pass Ski Area. There are several road closures so please be mindful. Also, park temperatures range from 28-53F (-2C to12C), so please dress very warmly. Read more about visiting Yosemite in December here and how to prepare for your travel.
I hope you enjoyed reading this post on the best things to do in California in December and are planning a trip to my gorgeous state soon. Thanks a lot for stopping by and safe travels!

LIKE THIS POST? PIN IT FOR LATER

«