Last Updated on June 24, 2022 by Paroma
Wondering how to get to Napa Valley from San Francisco without a car? Then, I am here to help you out in all possible ways! I live in San Francisco and I do not drive (it stresses me out big time) and so public transportation has my heart! If that is not all, I have also joined one of the many Napa wine tours which is a very convenient way to get from San Francisco to Napa. If you're up for all the wine tasting in Napa without the hassle of driving, then bookmark this guide on the best ways to go on a day trip to Napa Valley from San Francisco.
Disclaimer: This post may contain some affiliate links. Clicking on them may earn me a small commission at no extra cost to you for the product. Thank you for supporting free content on this site!
Napa Valley (which includes Oaknoll, Oakville, Carneros, Rutherford, Napa, Yountville, St. Helena and Calistoga) is the premier wine destination of California (one of the many wine regions in the state) and only 51 miles northeast of San Francisco, thus making it an easy day trip from the city if you drive/have a car. Blessed with rolling vineyards that make it look like straight from scene in Southern France, Napa is also one of the most romantic destinations in the Bay Area with world class wineries and restaurants.
As a wine lover living in San Francisco, I visit Napa at least twice a year, which has added to quite a few weekend trips from SF over my last 12 years:-) In fact, if you are planning on a trip to Napa Valley from San Francisco, then you should start off with my ultimate guide for the first time Napa visitor and my dog friendly Napa wineries list since Napa is also very dog friendly.
Visiting Napa is a wonderful experience, but if you're not driving there (in your own car or using a rental cars service), then getting San Francisco to Napa takes quite a bit of planning. As someone who does not drive, I am here to provide you some of the best public transit and wine tour options to get to Napa Valley from San Francisco without a car. I have also been to Napa on a wine tour myself and will outline pros and cons for all these options that will take you to Napa from San Francisco without you being behind the wheels.
PLANNING A TRIP TO NAPA VALLEY FROM SAN FRANCISCO WITHOUT DRIVING? GET THE FAQs

IS NAPA THE SAME AS NAPA VALLEY?
The city of Napa is one of the many towns in Napa Valley. Downtown Napa has many tasting rooms as well as the famous Oxbow Public Market, home to many restaurants and local Northern California vendors. If you want to visit the world famous wineries in Napa for memorable wine tastings and some of the other towns (St. Helena, Oaknoll, Oakville, Calistoga, Yountville, Carneros and Rutherford) you will need a car to drive to them (either your own or a rental).
PUBLIC TRANSIT OPTIONS FROM SAN FRANCISCO TO NAPA
Believe it or not, there are quite a few public transit options to get to Napa from San Francisco, all with varying degrees of convenience (pros and cons associated with them). You can get to Napa from San Francisco via train, bus, ferry and flight. The thing to remember is that all of these options serve downtown Napa, which is a great spot to spend a day at owing to its proximity to tasting rooms and restaurants.
If you want to visit towns other than Napa in Napa Valley, then things will definitely get a bit more complicated. There is public transportation connecting Napa to the towns of St. Helena, Yountville and Calistoga that departs from the Soscol Gateway Transit Center, the main public transit hub of Napa. This is the Up valley connector (route 10) on the Vine Transit system.
This connector has several stops to and from Napa on Highway 29 (running parallel to the iconic Silverado Trail) that connects Napa to the towns of Yountville, St. Helena and Calistoga. The connector operates on both weekdays and weekends and schedules can be found here. You can find fare information here for public transit in Napa Valley.
SHUTTLE BETWEEN NAPA WINERIES
There are no shuttle options between different wineries in Napa Valley, which is why if you don't drive then getting from one winery to another turn into a logistical nightmare. One way of getting around this option is by availing the Up Valley connector (route 10) from Soscol Gateway Transit Center to Yountville, St. Helena and Calistoga since each of these towns have their own trolley/shuttle systems.
Keep in mind that these are on demand services and may not always be available, especially on holidays (which is when people visit Napa Valley). Here are the details for the Calistoga Shuttle, Yountville Trolley and St. Helena Shuttle. Download the Vine App to make your booking for these services to make life easier and see all route information here.
The other more expensive (but hasslefree) option is to go on a Napa Valley wine tour/guided tour from San Francisco. There is no dearth of guided wine tours that are offered (both large and small groups as well as private Napa wine tours) and they could be full or half day or combo tours where you visit Napa with other Bay Area attractions such as Muir Woods.
Again, there are pros and cons associated with going a wine tour from San Francisco to Napa, and having had that experience, I will be as transparent as possible on the best tour to go on that will provide the most value for your money (since Napa ain't cheap).
WHERE TO STAY IN NAPA VALLEY
If you're not driving to Napa and are planning to stay over the weekend or at least overnight (and why shouldn't you?), try to book a room in a hotel in downtown Napa for convenience. In the past we've stayed at Cedar Gables Inn, which is a 15 min walk from from Oxbow Market and enjoyed our stay. The room was on the smaller side, but the host made delicious breakfast was a real treat. Westin Verasa Napa , Hotel Napa Valley and Archer Hotel Napa are also great options.
HOW TO GET FROM SAN FRANCISCO TO NAPA: PUBLIC TRANSIT OPTIONS
A trip to Napa Valley from San Francisco without driving on your own means quite a bit of planning, with a long travel time and being flexible with your plans since you will be at the mercy of bus and train times if you're taking the public transit option. Here are all the different ways to get to Napa Valley from San Francisco with the pros and cons listed for each option:
UBER/LYFT/TAXI FROM SAN FRANCISCO TO NAPA
I am going to start off with the easiest and most painless, but definitely a more expensive way to get from San Francisco to Napa if you're not driving. And, that option is to either get onto a taxi or get an Uber or Lyft (San Francisco is home to both these rideshare giants) that will take you to Napa Valley (basically any destination within this region).
Get the SF Yellow Cab app here to book your taxi ride (works on both iOS and Android)
Download the Uber or Lyft app and be sure to set it up with a valid credit card.
Advantage: Fast and direct service, least time spent on road to get to Napa
Disadvantage: Expensive-upward of $90 depending on the time of the day, with weekend fares being pricier. Safety can also be an issue if you're riding alone (especially for women).
PUBLIC TRANSIT TO NAPA FROM SAN FRANCISCO: BART AND BUS
San Francisco residents like me rely heavily on BART (Bay Area Rapid Transit) that is our subway system transporting us from one part of the city to another without the nightmare of being stuck on congested city streets. If you're visiting San Francisco on a layover, this is the best mode of transportation to get around the city.
BART (together with the Route 29 bus service operated by Vine Transit) is possibly one of the most affordable transit options to Napa Valley from San Francisco. Simply get onto any of the 8 BART stations in the city (see map here), board the Richmond-Millbrae-SFO-northbound (N) line and get off at the very last stop, i.e. El Cerrito Del Norte station. From there, board the Route 29 Napa-BART express bus service that will take you straight to Soscol Gateway Transit Center in Napa. Here is the Vine Transit Fare info.
If you've never boarded the BART before, here are my handy tips (you will thank me later):
Download the BART app for train times, ticket info, schedules and fares. Here are all the BART FAQs to answer your burning questions.
One way BART fare from San Francisco to Napa is $5.50 if you're boarding from the downtown Powell Street Station. Here is the fare calculator for all other SF stops. Also, please read this section on how to purchase your BART ticket since the vending machines at all stations have completely transitioned out of paper tickets. The only accepted mode of fare is the CLIPPER CARD that can be purchased from the station with a one time $3 fee.
Advantage: Cheapest, most effective way to get to Napa from San Francisco without driving. Both BART and Route 29 operate throughout the day on weekdays and weekends with frequent train and bus services.
Disadvantage: Long transit time to get to Napa, plus you have to plan carefully to reduce wait time between train and bus timings. Furthermore, once you get to Napa, you will not be able to visit wineries (except the tasting rooms in downtown Napa) without a car. Read my previous section on how to get around Napa Valley using the Route 10 connector to get to the other towns on Highway 29.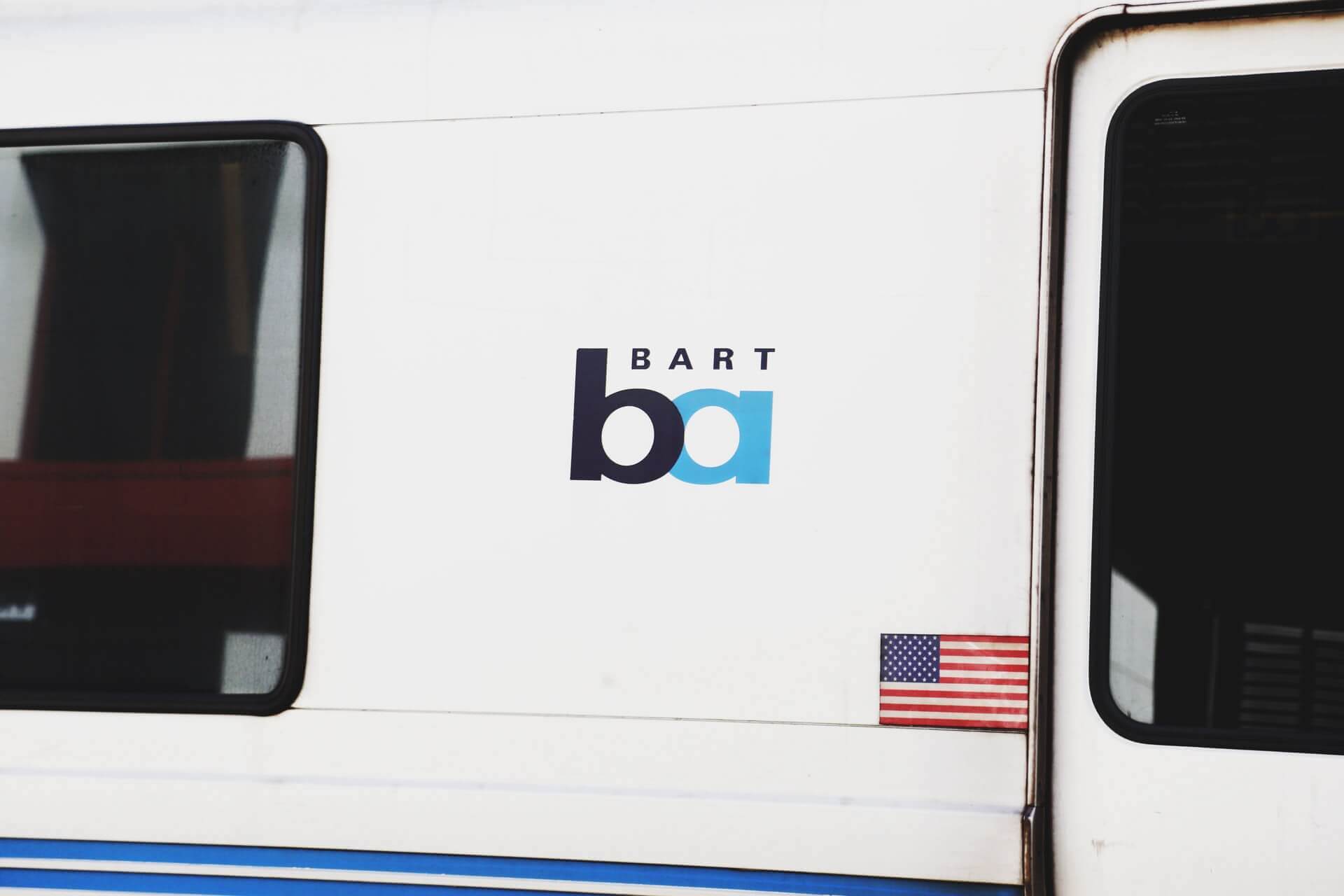 FERRY TO NAPA VALLEY FROM SAN FRANCISCO
Another convenient, and might I add scenic way to get to Napa Valley without driving is to board the ferry from San Francisco to Vallejo. The Vallejo Ferry terminal can be accessed from Gate E in the San Francisco Ferry Building at the Embarcadero. You can download this handy PDF guide for schedules and fares or visit the San Francisco Bay Ferry website to learn more and plan your ferry ride.
Once you get to Vallejo via the Ferry, take the Route 11 Napa-Vallejo Connector to get to the Soscol Gateway Transit center in Napa. From there, you can take the Route 10 valley connector to visit the other Napa valley towns or simply spend a day in downtown Napa.
Advantage: This is the next best and cheapest public transit option to get from San Francisco to Napa. Plus, you can use you Clipper card here to pay the fare
Disadvantage: Slightly pricier than the BART-Bus combination (one way Clipper/Mobile ticket fare is $9.00 and paper ticket is $11.25). Also, the Ferry DOES NOT operate on certain holidays such as New Year Day, Thanksgiving Day and Christmas. Special schedules may be in effect for the following holidays: MLK Day, Presidents' Day Weekend, Easter, Memorial Day, Fourth of July, Labor Day, Veterans' Day, day after Thanksgiving and Fleet week-so please plan accordingly.
TRAIN TO NAPA FROM SAN FRANCISCO
There is no public transit experience more joyful than a train ride, and that too the one that chugs through the picturesque Napa Valley. Although there are two ways to get to Napa Valley via train, there is no direct train service from San Francisco to Napa. But no need to get bummed, cause a little planning and a lot of $$$$ can get you to Napa by either of these train services:
AMTRAK TO NAPA
AMTRAK continues to be USA's beloved national train system and it thankfully has several routes to explore our Golden State. Again, San Francisco has no Amtrak stations (I don't understand why), so you will have to take a bus to the one across the bridge in Emeryville or Jack London Square in Oakland (East Bay).
Amtrak Thruway Connector buses depart from these San Francisco locations: near the Hyatt Regency Hotel; Westfields Shopping Centre; Transbay Terminal; and Fisherman's Wharf at the Embarcadero entrance to Pier 39. From Emeryville (EMY) or Oakland (OKJ) stations, the Amtrak train will take you to Napa Soscol Gateway Transit center (NAP) with a transfer at Martinez (MTZ) station along the Amtrak San Joaquins route. Book your Amtrak trip here.
Advantage: A comfortable train ride through the heart of Northern California in 2 hours.
Disadvantage: Definitely pricier (comes to ~$40) for a round trip on coach. Plus, you need to board a bus and then the train if starting from San Francisco since there is no direct train going to Napa from the city. You might also have to make arrangements to stay overnight in Napa for an Amtrak round trip if you don't want to feel rushed.
NAPA VALLEY WINE TRAIN
If you have the $$$$ to spare, then the Napa Valley Wine Train is the one you should hop onto that takes you through the best of the best wineries in Napa Valley along with fantastic dining and service on-board. This is a three-hour, 36-mile round-trip journey from Downtown Napa to St. Helena with nothing but the spectacular scenery of beautiful wine country to enjoy from your seat as you savor some of the best gourmet meals to be ever served onboard a train.
The Wine train station is at 1275 McKinstry Street in downtown Napa. Take the BART-BUS or FERRY-BUS public transit combo mentioned before to Soscol Gateway Transit center. From there, it is a 12 minute walk to the Wine Train Station. Book your Wine Train tour here.
Advantage: It is pretty obvious-experiencing the best of Napa valley wineries without a thought while munching on gourmet cuisine in the company of a knowledgeable wine staff who will make your Napa valley trip memorable. They have different tour offerings on the train-ranging from dinner and lunch tours (where you don't leave the train) and some package tours where you get to tour and taste at select wineries (your wine train ticket covers the tasting fee) apart from your train meal.
Disadvantage: This train ride ain't cheap and costs upwards of $200 (with tax) for even the simplest tour (just meals with no winery tours). Please remember that for tours involving wine tasting at wineries, the cost is included in the pre-paid ticket. If you are traveling with a teetotaller that can become needlessly expensive.
SHUTTLE BUSES AND LIMOUSINE SERVICES TO NAPA (FROM SAN FRANCISCO AIRPORT OR SAN FRANCISCO)
There are several shuttle services operating in the San Francisco Bay Area that take you directly to and from your point of interest in Napa Valley from San Francisco International airport (SFO) and San Francisco itself. Book online at Napa Shuttle & Limousines or Evans Airport Shuttle (takes you to Napa bus terminal) or Napa Shuttles or Napa Solano Shuttles. Some of them also offer wine tours in Napa.
If flying out of SFO, Please keep in mind that the airport is not in the city of San Francisco but about 20 miles south in Millbrae. Take UBER/LYFT to the airport or the trusty BART that goes directly to SFO Airport.
Being such a popular wine destination, there are many shuttle and limo services from San Francisco to Napa, many of them offering their own guided tours and hop-on hop-off tour options. You can find the list here. Please read their reviews on Yelp to book a reliable service.
Advantage: Hasslefree pickup and drop-offs from one point to another. Wine tours could be generic.
Disadvantage: Pricy for individual travel, works best for groups.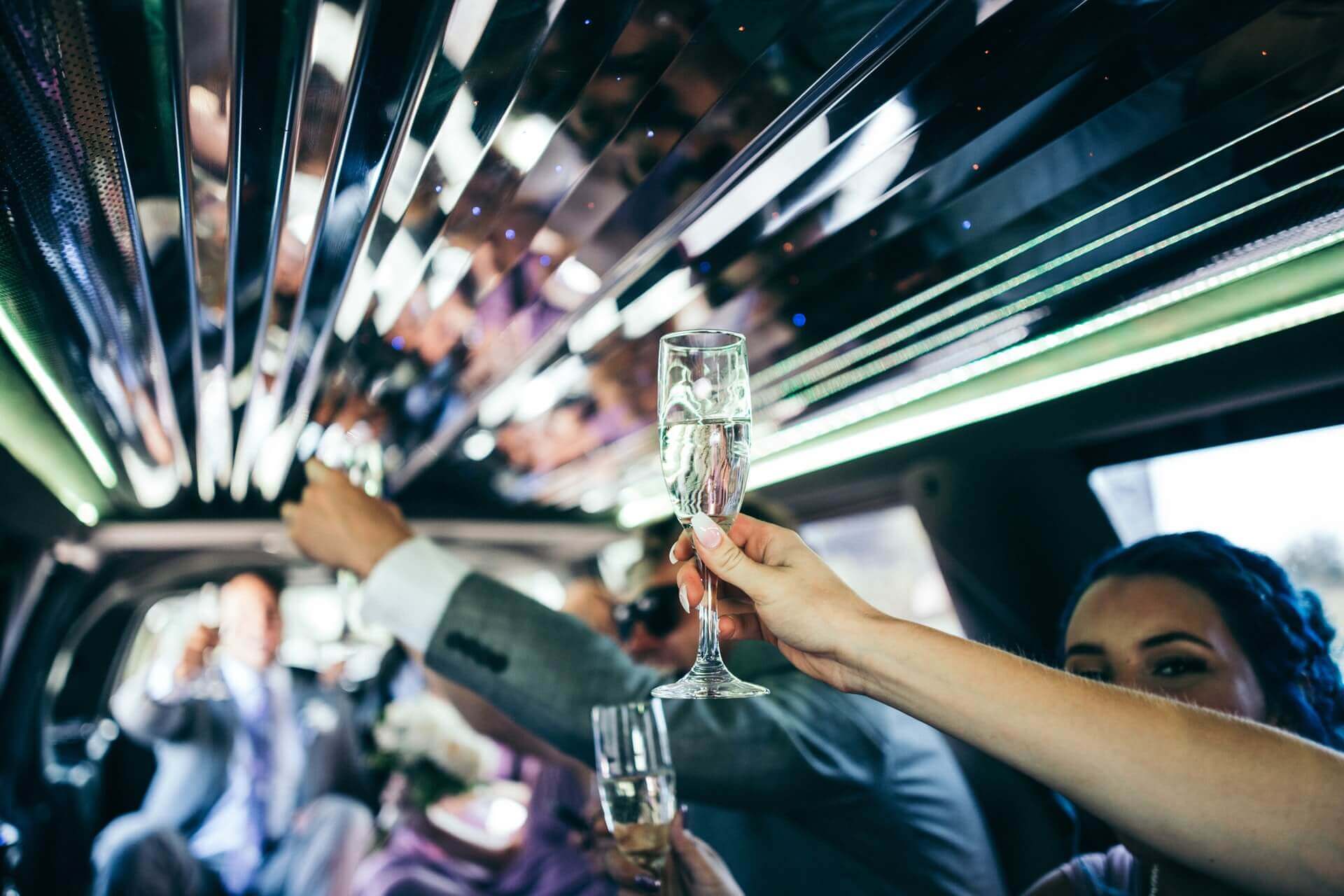 FLIGHTS TO NAPA VALLEY: BEST AIRPORTS FOR NAPA VALLEY
Honestly, flying into Napa from San Francisco is a ridiculous option. But hey, if you are wallowing in the laps of luxury or have the means to do so, then who am I to judge? Here are some of the closest airports to Napa Valley wineries:
The airports closest to Napa are Sacramento Airport (Napa is an excellent day trip option from Sacramento), Napa County Airport and Sonoma County (Charles M. Schulz Airport) in Santa Rosa. Please keep in mind that Napa county Airport does not allow commercial flights and so a chartered flight will be your only option to fly into this airport.
Sacramento International Airport (SMF) is served by most major airlines but the choice is still not as varied as SFO (San Francisco International airport) or Oakland International airport (OAK). all these three airports are equidistant to Napa, so it is best to fly into the latter two and take a Napa shuttle.
If you're flying into Sonoma County Airport, Alaska Airlines, Avelo, United and American will be your air carriers. United Airlines operates between San Francisco and Sonoma County Airports and is another option for flying into Napa Valley from San Francisco via Sonoma. Once at Sonoma airport, you will have to arrange for a car/taxi/shuttle to get you to your final destination in Napa.
Advantage: Hassle-free option (no transfers involved) if you're flying in directly from Southern California or out of state although it can still be expensive, especially for charter flights
Disadvantage: Not cost effective if you are starting from San Francisco where there are many other options (as in, this entire guide full)
P:S: Sonoma is a world class wine destination by itself. Read my guide to the best Sonoma wineries here, visiting the Sonoma Coast at Bodega Bay and best things to do in Sebastopol in Western Sonoma.
TRIPS TO NAPA FROM SAN FRANCISCO: NAPA VALLEY WINE TOURS
WHY GO ON A NAPA VALLEY WINE TOUR?
If you are that wine enthusiast planning to visit Napa Valley on a day trip from San Francisco without the headache of driving, then Napa valley tours (private or group) are your best option. This is because of several reasons:
a) Napa valley wine country tours arrange transportation for you with pick up and drop off services to and from your San Francisco hotel and downtown San Francisco or Fisherman's Wharf
b) They handle trip logistics so that all you need to do is sit back, relax and sip on more wine. This includes driving the scenic route to Napa with photo-op stops in between, visiting some of the best vineyards and getting to experience winery lunches. Depending on how much $$$ you are willing to spend, they can even accommodate special requests for some wineries that you may want to go to.
c) Since everything is handled by professionals, you don't have to reserve your wine tasting at any winery. Also, several tours have sommeliers with years of experience as guides who will give you a lot of valuable information on the wine and the winery itself.
d) Some tours provide access to boutique or exclusive wineries that would otherwise be hard to get into.
e) Napa valley wine tours from San Francisco come in all sizes. Small group tours are more expensive, but definitely more enjoyable. You can also have large group tours that haul you into more touristy wineries in Napa in chartered buses. It all depends on how much money you want to spend, your group size and the kind of experience you are looking for.
f) Many wine tours offer combo packages of visiting wineries plus other Bay Area attractions. I recommend it for those who do not want to spend an entire day in Napa and want to see more of the Bay Area.
MY EXPERIENCE WITH MAX NAPA WINE TOURS
Max Napa Wine tours is a wine tour operating from Napa that offers small group tours and private wine tours in Napa Valley. They have pickup points in several parts of San Francisco (including downtown) and they take you to 4 winery visits and a lunch stop in between for a full day tour. Given the current health crisis, they may not be doing pickups from San Francisco (their website says pickups will resume from Nov 15, so please call and check).
I went on this tour in 2018 (so about 4 years ago) and paid $190 (per person). I've always been to Napa with my husband (he doubles up as the teetotaller driver in my life that a wine loving gal can only dream of) and so wanted to go on a guided wine tour from San Francisco to Napa to see what the fuss was about.
My overall experience was very pleasant with the tour checking all the right boxes such as prompt pickup, small group of 6, knowledgeable guide, 3 small and 1 larger popular winery (which was pretty crowded) and lunch. However, I must say that this tour did not cover any of the wine tasting or lunch costs and $190 was simply for the transportation service and access to some of the nicer boutique wineries that only insiders know.
If you see the current tours offered on their website, the situation is still the same and the pickup prices have gone up substantially. If you're traveling in a small group, this tour might very well work for you since they are highly professional and know their wine.
FULL DAY AND HALF DAY NAPA WINE TOURS FROM SAN FRANCISCO

Half day tour to Napa and Sonoma Valley from San Francisco: This is a very reasonable tour for $99 that takes you on half day wine country tour to Napa and Sonoma from San Francisco (pickup is from Hilton Union Square or Fisherman's Wharf).

You will be taken to two different wineries for wine tasting and estate tour with a knowledgeable guide telling you about the wine making, fermentation and barrelling process. Tour includes transportation (they take you via a scenic route over the Golden Gate Bridge) and tasting fees but no lunch/food.

Full-day tour from San Francisco to wine country, Muir Woods and lunch in Sausalito: This is an 8 hour full-day tour at $169 involving winery visits in Napa and Sonoma (tasting fees covered), lunch in picturesque Sausalito (lunch expenses not covered) and a trip to the magical Muir Woods (entrance fee covered). Again, they can pick you up from your hotel or nearby in San Francisco with advanced notice.

Small group Napa Valley Tour for wine lovers: Yes, at $259 per person this is a pricy tour, but hear me out! This is one of those rare Napa wine tours that takes you to one of the top wineries in Napa, aka the 13th century-style castle at Castello di Amorosa, a spectacular Tuscan style castle winery in Calistoga!

After lunch in Calistoga, this tour will take you to two other amazing wineries. First, is the unique Tamber Bey Winery and equestrian ranch where you get to take stunning views of Mt. St. Helena (a dormant volcano) from the tasting courtyard and spot Arabian horses while enjoying the winemaker's selection of estate-grown wines such as Merlot, Cabernet Franc, and Chardonnay.

The second (and the last of the three wineries) is a sun-soaked Carneros vineyard that has been cultivated for over 100 years. Cooled each evening by breezes from San Pablo Bay, here you can enjoy a private, seated tasting of reserve Napa Valley wines. This Napa wine tour includes hotel pick up and drop offs in San Francisco along with tasting fees.

And just like that (is anyone watching the SATC reboot on HBO without Samantha?), my guide on how to get to Napa Valley from San Francisco concludes here. I hope this guide has given you enough ideas to plan a car-free trip from San Francisco to Napa minus the headache of where to look for public transit and wine tour options. Thanks a lot for stopping by and safe travels!

Like this post? Pin it for later

«