Last Updated on August 10, 2022 by Paroma
Are you visiting San Francisco with your partner/spouse and looking for romantic things to do in SF? Look no further, cause I have just the perfect post for you with 42 whopping best date ideas in San Francisco-tried, tested and loved by yours truly. From romantic dining to outdoorsy activities and finding the best date spots and date night ideas in San Francisco, let this article help you craft the perfect romantic outing in the city by the bay!
Disclaimer: This post may contain some affiliate links. Clicking on them may earn me a small commission at no extra cost to you for the product. Thank you for supporting free content on this site!
FINDING DATE IDEAS AND ROMANTIC THINGS TO DO IN SAN FRANCISCO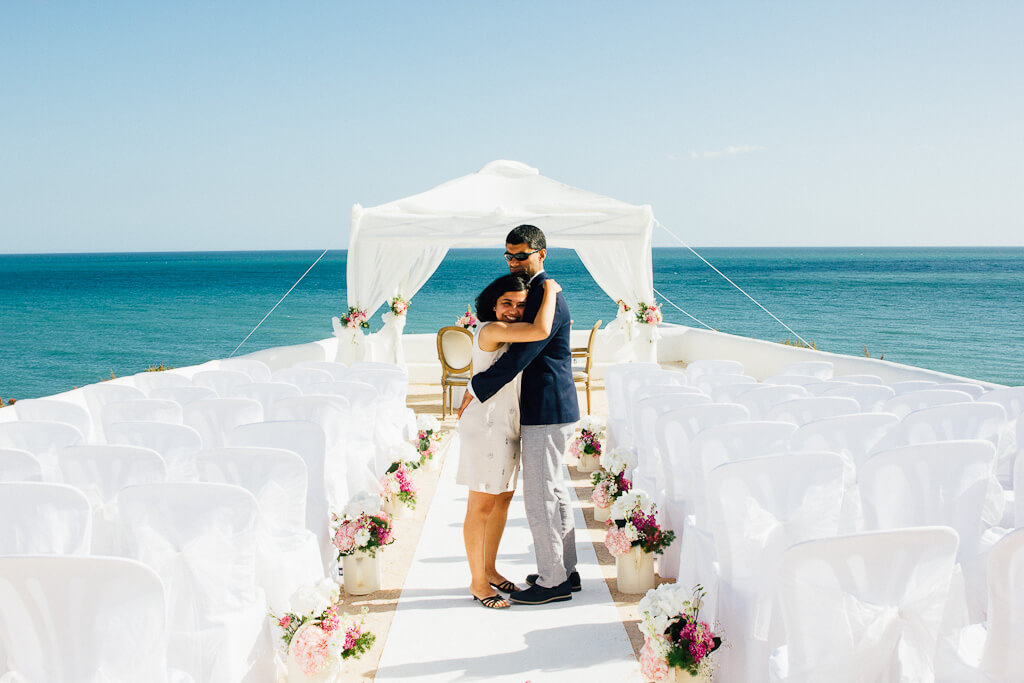 Dating in San Francisco might feel like more of a chore (i.e. panning through an endless stream of what seems to be only techies for a sincere nugget or swiping till the end of time on apps to find a first date that you won't live to rue) but there is no dearth of romantic things to do in SF if you are visiting as a couple.
In fact, San Francisco is so picturesque and packs so much within its tiny 49 square miles frame, that finding the best date ideas for a romantic getaway is not hard at all. From jaw-dropping views and magical secret gardens to charming urban hikes and from diverse neighborhoods filled with myriad attractions to foodie experiences, this romantic Northern California city truly has what it takes to come up with fun date ideas to impress your other half even on a short visit!
Contrary to what you may think, going on a date in San Francisco will not make you go broke either, cause there are a lot of fun and cheap and even free things to do in San Francisco on a romantic outing! And, this post is filled with such budget ideas for date nights in SF because you don't need a whole lotta money to have fun (thank you Sia!)
Finally, I understand that the notions of dating, romance and intimacy are personal and may appear a little different from one couple to another. San Francisco embraces and celebrates all kinds of sexual orientations, fetishes and kinks. My post centers around conventional mores of romantic things to do in San Francisco.
Seriously though, this article is by no means a manual on what you should do in San Francisco on a date. Do whatever it is that floats your boat when it comes to expressing love, romance and desire-as long as it is in a safe, responsible and consensual manner. If you're visiting San Francisco with your partner for the first time, read my ultimate local's guide to SF to get started!
MY SAN FRANCISCO LOVE STORY (… AND A WEDDING)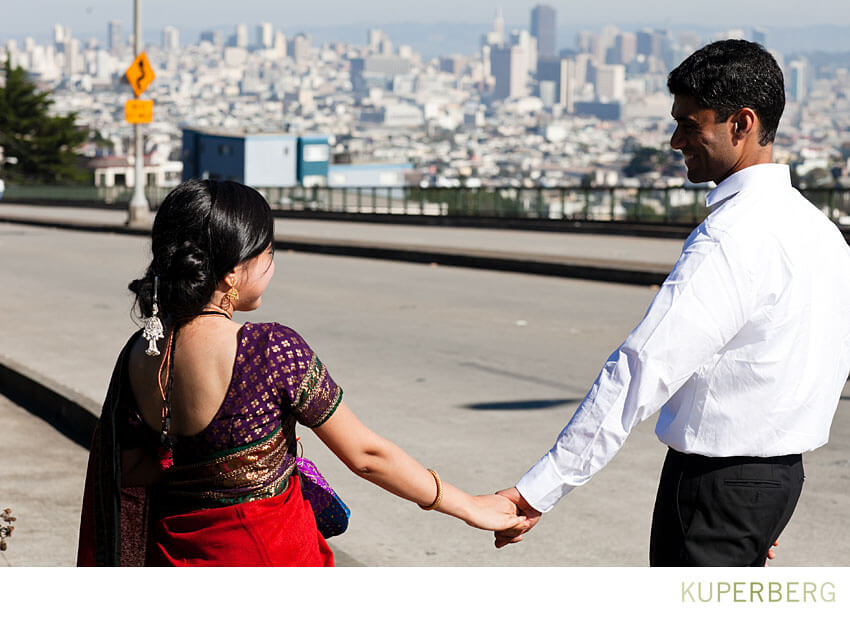 Our wedding day photo (near Twin Peaks): Anna Kuperberg Photography
Before I move on to a huge list of finding the best things to do in San Francisco on a date, let me take a quick detour to tell you why I decided to pen this post on a blog that deals with mostly travel (and of course, dog friendly adventures and food!). The truth is that I've always associated San Francisco with love and romance, because this is the city which gave me my own love story. So, writing a little bit about exploring matters of the heart in San Francisco seemed just the right thing to do.
11 years ago, I moved to San Francisco with a broken heart and, cheesy as it may seem, I got a new lease of life right here in this 7*7 frame. I met a man with a curly mop of hair and crazy sense of humor (with a little brown mutt as a sidekick) and fell in love-over coffee, dinners, theatre nights and trudging through the steep San Francisco streets.
We got married in San Francisco at the incredibly beautiful and minimalist Sunnyside Flower Conservatory in Glen Park (shoutout to my old neighborhood!) one very warm day in October a year and half later and decided to anchor ourselves right here in this city by the Bay. Even after all these years, our love affair with each other and the city continues to grow as we discover new ways of falling in love within our old, familiar surroundings.
BEST DATE IDEAS IN SAN FRANCISCO: FUN DATE IDEAS IN SF FOR FOODIES
Since I pretty much live to eat, no surprises that I will be starting off this list of San Francisco date ideas with the best food finds. San Francisco has a mind boggling variety of cuisines, unique foodie experiences and dining options for all paletes and budgets! So if you and your beloved are looking to tingle romance and those taste buds, here are my recommendations on dating activities that foodies will enjoy in the city.
1.CHECK OUT THE FARMERS MARKET AT FERRY BUILDING
Exploring San Francisco's ginormous outdoor Farmer's Market at the Ferry building on Saturdays from 11-2 AM. With a cornucopia of fresh produce, small batch and locally made items, food stalls and everything possible under the sun that Northern California can provide in terms of food and drinks, the Farmer's Market is a sheer delight for all the senses.
The views of the bay and the Bay Bridge are spectacular and form the perfect backdrop as you nosh your way through all kinds of delicious grub. Don't forget to check the inside of the building as well which is blessed with rows of food stalls and specialty stores showcasing the best of Bay Area-be it restaurants, bakeries, market halls, wine tasting ice cream or mushrooms! (yes, we have a whole stall dedicated to fungi). Stop by on a weekday for a quieter experience.
2. GO ON A FOOD TOUR IN SAN FRANCISCO
Going on a food tour is a fun date idea for adventurous foodie couples looking to scope out San Francisco's envious culinary scene in its various amazing neighborhoods. Although there are quite a few food tours out there, nothing beats the sheer gastronomic pleasure and the fun and friendly ambiance of tasting your way through San Francisco with Chris Milano's Foodie Adventures!
It's so nice, that I have joined it twice (Mission and Chinatown/North Beach tours) and loved every minute of it. No one knows SF food history and local businesses like Chris-you are guaranteed to have a great time and a bellyful of goodies at the end of the tour.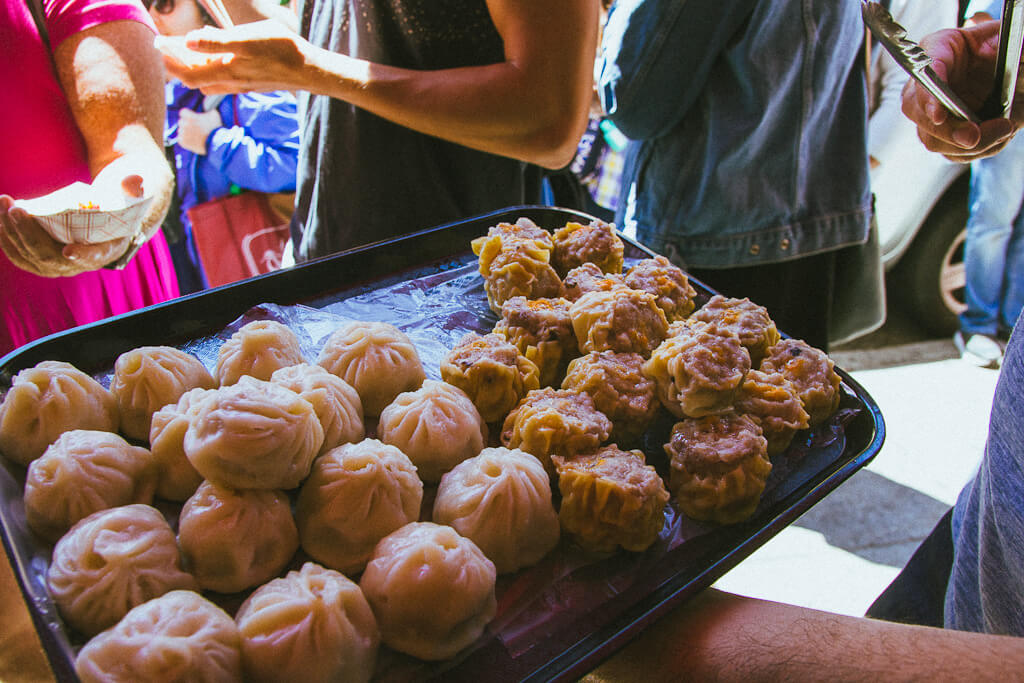 3. BUDGET DATE IDEA IN SAN FRANCISCO: HIT THE FOOD TRUCKS
Visiting San Francisco on a budget but still want to go on a purse/wallet friendly food centric date? Fear not, cause I have gone to great lengths to scout out some of the best cheap eats in San Francisco just for you.
Better yet, ditch the idea of a sit down meal and get yourself some delicious local grub from one of our many food trucks all over the city or in dedicated food truck parks or events. SOMA strEat food park , Off the Grid Food truck bonanza in Fort Mason (Friday evenings) Spark Social SF (Mission Bay) are two excellent outdoor spaces featuring a rotating selection of food trucks and a lively beer and sangria garden to keep the good times flowing.
4. FOODIE COUPLES ACTIVITIES IN SAN FRANCISCO: GET COZY OVER AFTERNOON TEA FOR TWO
Can there be anything more romantic than enjoying a cup of afternoon tea together? Why just cosy up on tea when you can make it a whole thing with biscuits, finger sandwiches and petite pastries? San Francisco has some really charming tearooms and lounges to get that romance flowing. Check them all out in this one handy post on where to have afternoon tea in San Francisco.
My picks: Sip Tea, Crown and Crumpets and SF's favorite LoveJoy tea room
5. DINE AT ONE OF THE MANY ROMANTIC RESTAURANTS IN SAN FRANCISCO
San Francisco has no dearth of romantic restaurants or those with killer views. For couples date night in the city, I highly recommend Boulevard (a San Francisco culinary giant right next to the scintillating Bay Bridge that lights up the night), Dirty Habit (their heated patio has some of the best views of downtown SF), La Mar Cebichería in the Embarcadero (for that matter any good restaurant lining that street) and Mister Jiu's for a magical view of Chinatown at night.
For a morning date, try brunch at Top of the Mark at the topmost floor of Intercontinental Mark Hopkins hotel (to enjoy panoramic views of the city) or Greens in Fort Mason (terrific view of the Marina with boats and yachts bobbing in the water).
Here is a solid list of restaurants with a view in San Francisco.
6. ENJOY DRINKS ON A ROOFTOP BAR WITH A FANTASTIC VIEW
Although San Francisco does not have the balmy weather of Los Angeles to enjoy evening drinks on rooftop bars, we do have a solid repertoire of rooftop dining with a view! Find the complete list here or head to Kaiyo Rooftop bar, which is one of my favorite places for a romantic evening out.
7. GO ON A FANCY DINNER DATE IN A MICHELIN STAR RESTAURANT
Feeling fancy or plain indulgent? Craving for an intimate dining experience for a night to remember? Allow San Francisco to woo you into the throws of luxury dining with its glittering array of Michelin star restaurants and private dining experiences.
My recommendations: Avery, Benu, Sons & Daughters and my favorite Atelier Crenn for a memorable meal in the city.
8. ENJOY HAPPY HOUR AT A WINE BAR IN SAN FRANCISCO
One of the most epic date ideas in San Francisco is to meet someone over coffee or even better wine! Being only 1.5 hours away from Napa and Sonoma means only one thing-wine, wine and even more wine with a large number of wine bars and lounges to match every mood and budget! I recommend going in between 5-7ish when happy hours are in full swing for tasty bites and house wine in most places.
My picks: Mr. Tipple's Recording Studio (cocktails and jazz/blues), Etcetera wine bar, Birba, Union Larder, 20 Spot, Scopo Divino (in my sweet neighborhood) and Alembic.
9. TAKE A COOKING CLASS TOGETHER
Love to cook and eat together? Then book a cooking session in one of the many venues and culinary schools in San Francisco for a memorable date with your foodie sweetheart. Have a fun time cooking, learning about San Francisco's diverse cuisines and enjoying (eating) your fruits of labor! Check out these culinary spots in San Francisco offering cooking classes.
Check out my other foodie guides to San Francisco:
10. DISCOVER OUR CULINARY DIVERSITY AT LA COCINA FOOD HALL
Foodie couples on a budget, there is no need to despair even in an expensive city like San Francisco. We may have tons of fine dining, but we also have very affordable food halls where you can get a taste of the city without making a dent in your pocket.
My favorite food hall/co-op in San Francisco is the La Cocina Food Hall on Hyde Street. La Cocina is a San Francisco based incubator program helping immigrant women find their footing in the food and restaurant business for a life of economic independence and has many successful alumni who are part of our vibrant culinary scene.
Check out the food hall from Mon-Fri (8AM-8PM) for a taste of creole, North African, Ethiopian, Nepalese, El Salvadorian and Mexican food in a lively, colorful indoor setting. Your taste buds and pocket will thank you!
11. ENJOY A UNIQUE TEA EXPERIENCE AT THE HAGIWARA TEA GARDEN
What can be better for a date in San Francisco than enjoying a cup of tea and myriad Japanese cookies surrounded by Cherry blossoms and other beautiful foliage in a tranquil, lush garden? If you are salivating at the thought of this perfect foodie date in San Francisco, head to the Hagiwara Japanese Garden in the Golden Gate Park. It is free for SF residents and is free to enter Mon-Wed-Friday between 9-10AM for all. Tea House hours are here.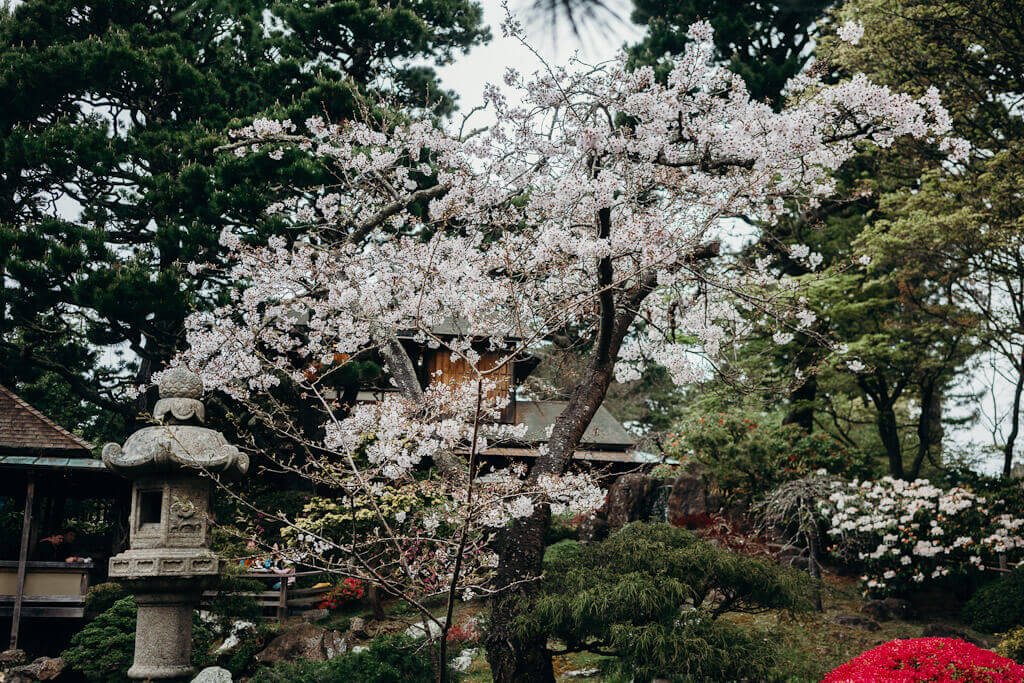 SAN FRANCISCO FUN DATE IDEAS FOR OUTDOORSY COUPLES/NATURE LOVERS
San Francisco is an incredibly scenic city. Surrounded by water on three sides, these 49 square miles boast of panoramic view points, rolling hill like streets leading to even more dreamy views, hidden beaches for gorgeous sunsets and a bunch of tranquil urban hikes.
In short, San Francisco is not like another ordinary American city and there is plenty to do here for even the most outdoorsy at heart. So if find yourself in the company of a fellow nature lover, here are some outdoor date ideas in San Francisco for first or repeat rendezvous:
12. MARVEL AT THE CITY VIEWS TOGETHER
San Francisco was built on hills, so it should come as no surprise that it has some crazy good viewpoints. A great romantic first date idea would be get some fresh air and exercise by hiking up any of San Francisco's dog parks or open spaces for panoramic cityscapes. My absolute favorites are Bernal Hill, Kite Hill, the tiny Billy Goat Hill and of course Grand View Park with the Mosaic steps leading to it (there is another flight of equally colorful steps steps very close by which is one of the many hidden gems of San Francisco).
13. GO ON A URBAN HIKE IN THE CITY
Looking for hiking through a Lord of the Rings type misty forest? How about a coastal hike revealing dramatic views of the SF coastline and the Golden Gate Bridge?
San Francisco has a mind boggling number of urban hikes to please nature lovers on a date and you can read them all here in my 12 best SF hikes to take your breath away. From a relaxed hike at Mount Davidson with the best views of the city to a ton of scenic hikes in our Presidio, there are so many outdoor romantic things to do in San Francisco! Hiking in spring in San Francisco is a special treat thanks to wildflowers blooming everywhere!
14. CHILL AT ONE OF SAN FRANCISCO'S MANY BEACHES
Next, come the beaches- San Francisco has over half a dozen beaches and some of them are pretty unknown to locals too! For some quality beach time with your beloved, hike to Baker Beach (local's favorite) in Presidio (one of the many amazing spots to get a great view of the Golden Gate Bridge) or enjoy a quiet sunset from the secluded Mile Rock Beach. My other favorite beaches are in the Crissy field area of Presidio which is perfect as a picnic venue with the giant orange bridge as its backdrop.
15. BEST OUTDOOR DATE IDEA IN SAN FRANCISCO: CHECK OUT GOLDEN GATE PARK
San Francisco's Golden Gate Park is even larger than New York City's Central Park, so rest assured there's plenty of things to do here on an outdoor date. I highly recommend smelling the roses in the Rose Garden, saying hi to the chubby bisons at the Bison padlock, admiring the Japanese Hagiwara Tea Garden, visiting the sprawling Botanical Garden and admiring the blooms at the Conservatory of Flowers.
16. CHECK OUT THE TULIP GARDEN IN GOLDEN GATE PARK
One of the most romantic things to do in San Francisco is to check out the Queen Wilhelmina Tulip garden on the western end of Golden Gate Park during Spring in San Francisco when the flowers are in bloom. The giant windmill in the background does its part in transporting you to Netherlands!
17. HOP ON A BIKE TO EXPLORE THE CITY TOGETHER
If your idea of a romantic date in San Francisco consists of biking, then you've hit the jackpot! San Francisco is one of the most bike friendly cities with bike lanes flanking even the most busiest streets. Although I cannot bike to save my life (I know, I have very few useful life skills), what I can tell you with absolute certainty that biking along Marina Greens with a breathtaking view of the bridge and ocean is as fun as bike riding can ever be! If you're visiting from out of town, simply rent your two wheelers from several places in the city.
18. CATCH A TRANQUIL SUNSET FROM A HIDDEN BEACH IN SAN FRANCISCO
Catch a tranquil sunset minus the crowds at two of San Francisco's well kept secrets-i.e. hidden beaches where only locals go. I am talking of China Beach in the Sea Cliff neighborhood and Mile Rock Beach at Land's End. Both are terrific spots for gorgeous sunsets with a view of the Golden Gate Bridge.
19. FUN DATE IDEA IN SAN FRANCISCO: DISCOVER THE LAND'S END LABYRINTH
Hike down the Coastal Trail (or Land's end trail) starting from the Land's end parking lot to find this beautiful labyrinth, a hidden SF gem, tucked away on one corner of the city. This is one of the most romantic spots in San Francisco with great views of the Golden Gate Bridge.
20. STROLL THROUGH THE CHARMING MACONDRAY LANE IN RUSSIAN HILL
Tucked away in San Francisco's Russian Hill (one of the best neighborhoods in SF) is a charming alley, more like a zen garden that you should definitely explore hand in hand with your beloved. I am talking about Macondray Lane that extends between Leavenworth and Taylor streets and is one of the many hidden gems tucked away in the city.
21. GO ROWING ON STOW LAKE IN GOLDEN GATE PARK
Stow Lake is one of the many beautiful lakes in Golden Gate Park that is perfect for many romantic activities for couples to enjoy. For example, you can rent your own paddle boat at Stow Lake boat rentals and have a fun time doing some very relaxing paddle boating on the lake. You can also bring in a picnic basket to enjoy at Strawberry Hill, near the Chinese Pagoda in Strawberry Hill, a man-made island on Stow Lake.
22. CHECK OUT THE BATTERY BLUFF PARK IN PRESIDIO
If you're looking for the easiest Golden Gate bridge hike for fantastic views, check out one of the newest parks in San Francisco-the Battery Bluff park that follows the Presidio Promenade trail and leads you all the way from the main post to Crissy Field. You will get fantastic views of the Golden gate Bridge from its many lookout points. This is undoubtedly one of the most romantic things to do in San Francisco and won't cost you a penny!
Park across from the Korean War Memorial at the parking lot outside of San Francisco National Cemetery and start walking along the paved path passing by the four main batteries of San Francisco which is why the park is so named. As you walk along the path you will see the Park trail connector leading you Crissy Field.

ROMANTIC THINGS TO DO IN SAN FRANCISCO FOR ART, HISTORY AND CULTURE LOVERS
Like any other city worth its salt, San Francisco too has a thriving art and culture scene. From museums to murals, SF truly has it all and some of the best date ideas in San Francisco for art and culture loving visitors is to take full advantage of the city's public art, city tours and museum visits. Here are my top suggestions:
23. DISCOVER THE BEAUTIFUL MUSEUMS IN SAN FRANCISCO
Spend quality time with your date at one of the many beautiful museums in San Francisco, be it contemporary art at SFMOMA (they have a terrific in-house restaurant named In-situ), Asian art (past and present) at Asian Art Museum, European art and Rodin sculptures at the breathtaking Legion of Honor and special exhibits at de Young Museum in Golden Gate Park.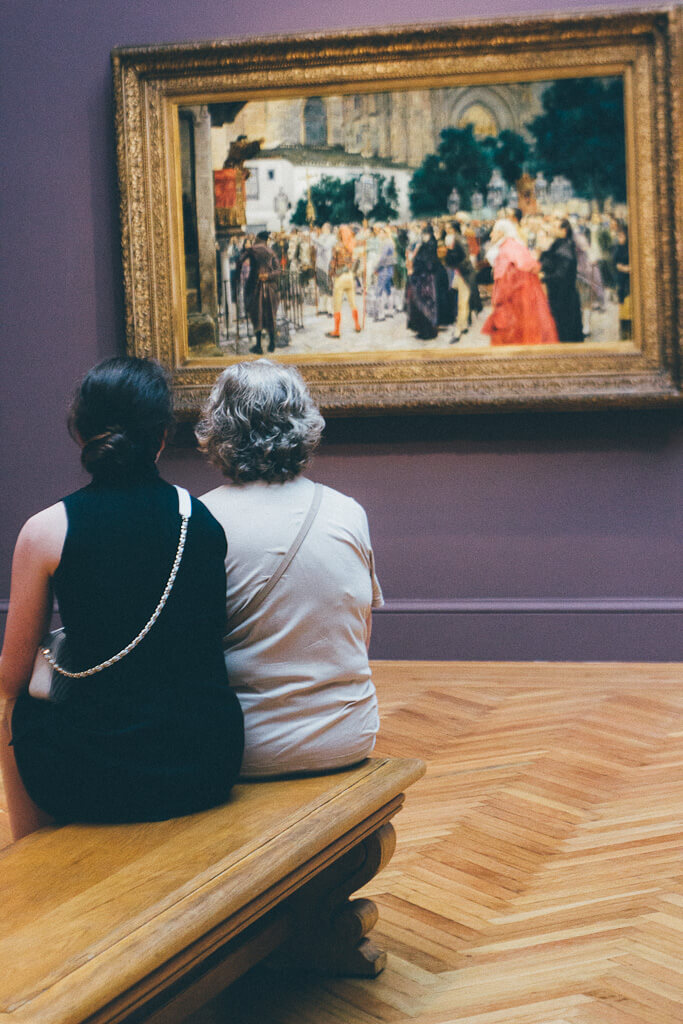 24. GO ON A SELF GUIDED MURAL TOUR IN SAN FRANCISCO
If museum art feels too pretentious and stuffy, then enjoy the pure, unadulterated creation for the masses that are murals. San Francisco is a city of dozens of murals and unlike Los Angeles, they are mostly concentrated in a few neighborhoods. Wander through Clarion and Balmy alleys as well as down 24th street in Mission to see some of the most vibrant murals on social justice, race and contemporary urban issues. Other two fantastic spots are Chinatown and Haight street passing through Haight neighborhood.
25. GO ON A WALKING TOUR OF THE CITY
Curious about San Francisco and it's crazy gold rush seeped history? Why not discover its colorful past via a walking tour? SF city guides makes it easy for you to choose from their wide array of tours to discover the city's hidden gems, murals and other nuggets from its past in different landmarks and attractions of town. The tours are free but a $15 donation per person is highly encouraged during registration. Discover San Francisco (and each other) in a new light on a walking tour date.

26. EXPLORE THE UMBRELLA ALLEY IN FISHERMAN'S WHARF
The Umbrella Alley in San Francisco's Fisherman's Wharf is home to some of the most beautiful murals in the city as well as other fun attractions, such as the rows of umbrellas strung on string hanging overhead. Definitely check it out for romantic photo session for two in the city!
FUN SF DATE IDEAS: COUPLES ACTIVITIES IN SAN FRANCISCO FOR ALL BUDGETS
There are a variety of romantic things or couples activities to do in San Francisco, irrespective of the size of your wallet. Here are my recommendations:
27. PACK A PICNIC BASKET FOR TWO
Nothing spells romance in San Francisco more than a picnic basket on a sunny afternoon in a pretty corner of the city, and trust me, we have lots of them! Pack that bottle of bubbly and your favorite sandwiches (or other yum goodies) and head out to Crissy Fields or the main lawn in the Presidio, Strawberry Hill in Golden Gate Park (there are picnic benches near the Chinese Pagoda), Mt. Davidson Park, Alamo Square park (next to the famous Painted Ladies) or Fay Park in Russian Hill.
28. EXPLORE THE DIVERSE NEIGHBORHOODS IN SAN FRANCISCO
San Francisco has dozens of diverse and beautiful neighborhoods, so please don't choose the touristy ones such as Fisherman's Wharf for a date! I highly suggest exploring Russian Hill (which I consider the most romantic neighborhood in San Francisco) hand in hand and getting lost in its secret gardens and lovely views.
29. VISIT THE PALACE OF FINE ARTS IN MARINA
The other neighborhood perfect for a date in San Francisco is the Marina District, with amazing views of the bridge as you walk along the Marina Greens and the Palace of Fine Arts with its crazy beautiful rotunda. Built in 1915 as part of the Panama-Pacific Exposition to showcase the economic rebounding of San Francisco after the terrible 1908 earthquake, this outdoor venue has a museum, a pond and concerts hosted in the rotunda. Visit it night or day to marvel at its beauty.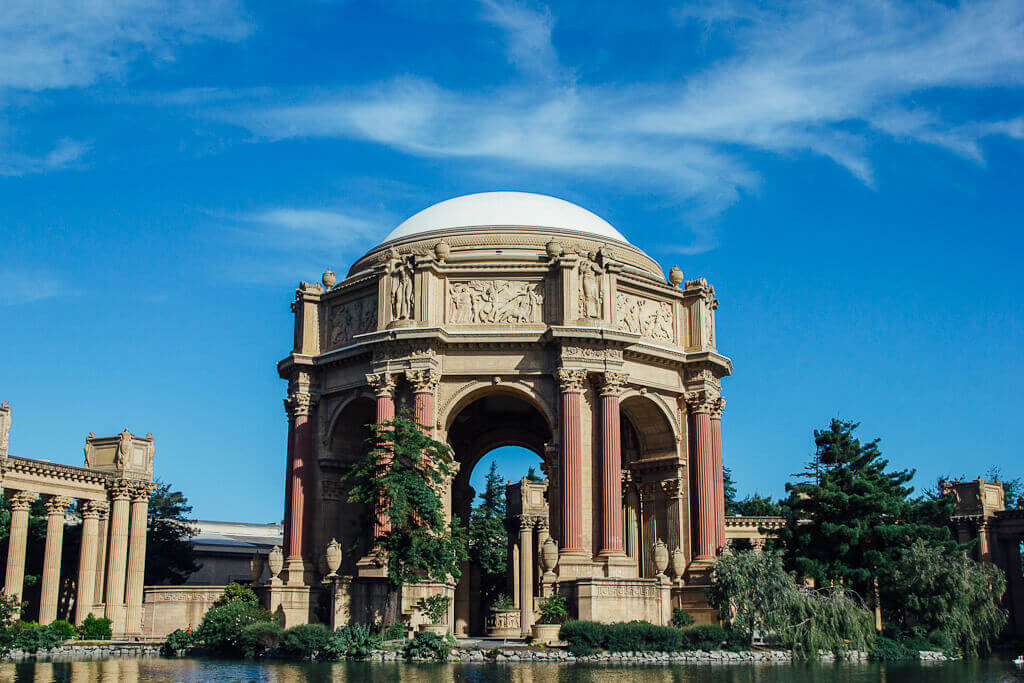 30. WALK HAND IN HAND DOWN LOVERS' LANE IN PRESIDIO
This easy peasy paved path connecting the Presidio Gate (Lyon and Pacific Streets) to the main post is about 0.6 miles long and easily qualifies as a romantic stroll through San Francisco's tranquil Presidio, a haven for hiking trails and some of the best views of the Golden Gate Park. When you get on the trail, look to your right to see the famous Wood Line sculpture by Andy Goldsworthy which is a 1200 ft zig zag line of recycled eucalyptus trunks snaking through the grove of trees.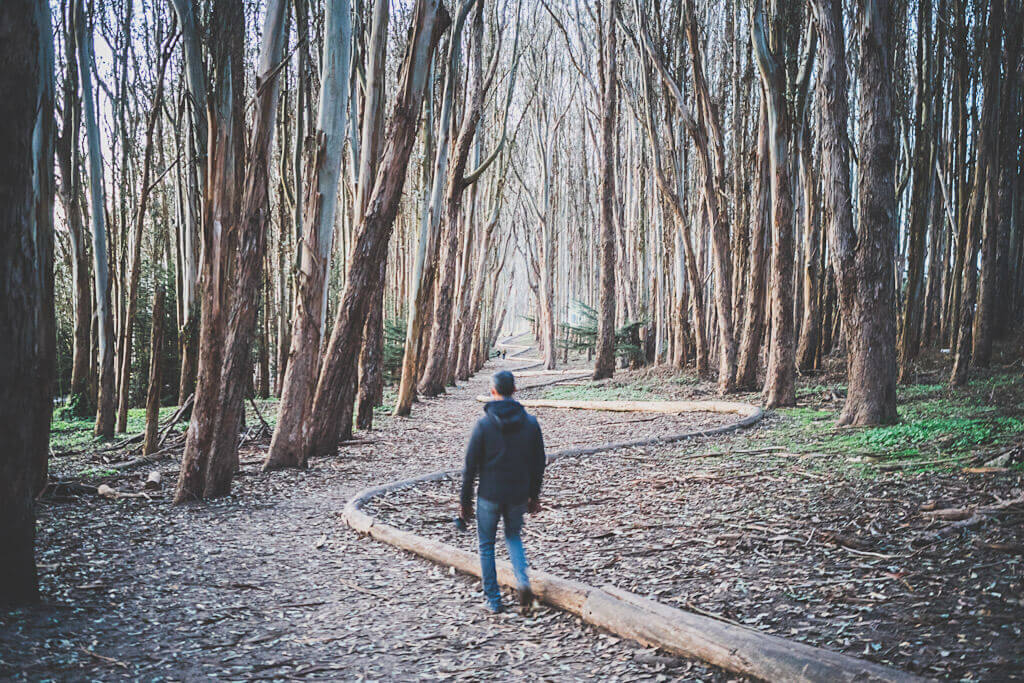 31. CHECK OUT THE VIEWS AT INSPIRATION POINT
Looking for the perfect spot for a couples photo? Although there are many such places in San Francisco, one that I recommend with the Palace of Fine Arts as its backdrop is Inspiration Point in Presidio on Arguello boulevard. Stop by for a photo before you get onto one of the many trails for hiking in the Presidio.
32. RIDE THE SAN FRANCISCO CABLE CAR TOGETHER
This may be touristy as heck, but a fun date idea in San Francisco is to hop on to the cable car all the way from downtown to Fisherman's Wharf. It's silly, kitschy and pure fun rattling up those slopes in SF as you hold on the sides of the cable car and take in the marvelous views of the city and its distinct neighborhoods. Get all your SF cable car info here.
33. SEE THE GOLDEN GATE BRIDGE FROM THESE FANTASTIC SPOTS (AWAY FROM THE CROWD)
If you and your other are early birds, then do plan some lone time around a jaw dropping sunrise with this bridge as your background. Although some of the best views of the Golden Gate bridge are obtained by crossing it, i.e. from the Marin Headlands side (aka Battery Spencer and these spots), you could just go to the Presidio or the Marina boulevard for a memorable sunrise outing.
34. GET ON A HELICOPTER RIDE FOR AN AERIAL VIEW OF SAN FRANCISCO
One of the most fun date ideas in San Francisco is go on a helicopter ride for a bird's eye view of the city and the shimmering waters of the Bay. San Francisco looks even more beautiful from above! Get your helicopter tour tickets here or a seaplane ride tickets here.
DATE NIGHT IDEAS IN SAN FRANCISCO
35. ENJOY A MOVIE NIGHT IN THE HISTORIC CASTRO THEATRE
Spice up your date night in San Francisco with movie experiences like no other. The epic single screen theatre in Castro where an organ player rises above from beneath the platform is that "only in San Francisco" experience that you won't find elsewhere.
Other movie date ideas include enjoying a drive through movie on giant screen at Fort Mason or movie and dinner at Foreign Cinema patio and free Friday movie nights at the Chase Center.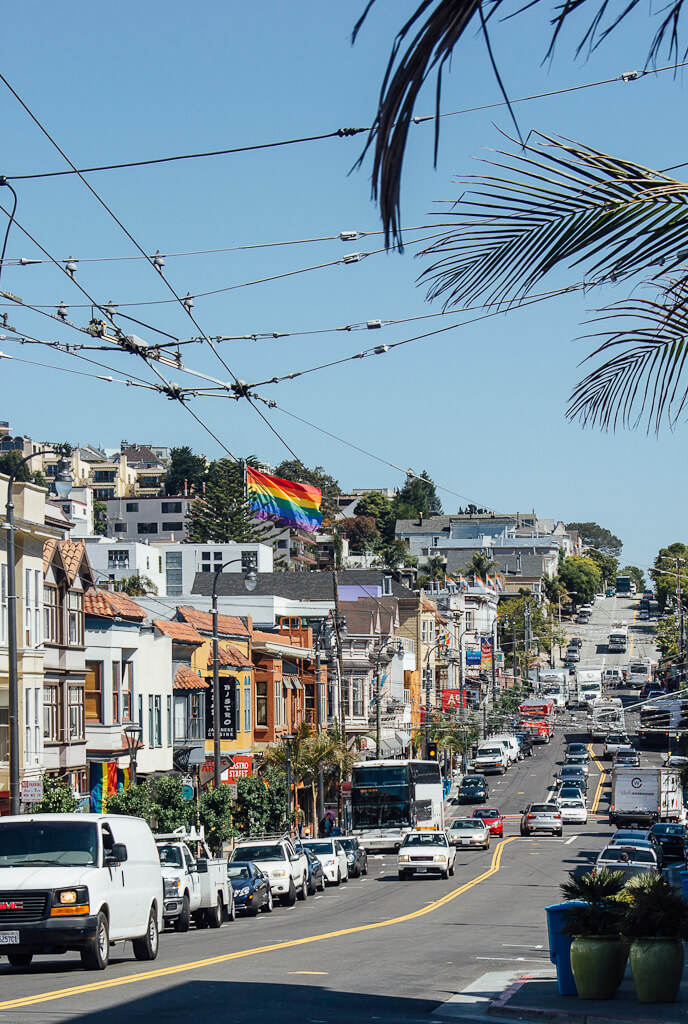 36. INDULGE IN SOME ROMANTIC STARGAZING
Looking for romance beneath the stars? Then do some stargazing hand-in-hand in some of these awesome spots in San Francisco for a date night like no other! Remember to bundle up, and grab those torchlights and binoculars!
37. BEST DATE NIGHT IDEAS IN SAN FRANCISCO: CATCH A PERFORMANCE AT NIGHT
Date night in San Francisco means heading to the theatre district to catch a performance at the ACT theater. Need more performing arts? Then enjoy an evening of jazz at the SFJAZZ Center or a spellbinding Ballet at the San Francisco Ballet or indulge in a cultured night out at the opera at San Francisco Opera. All these venues are within walking distance of each other in the vibrant neighborhood of Hayes Valley, known for its shopping and good eats.
38. SET SAIL ON A ROMANTIC SUNSET CRUISE
San Francisco is THE city by the bay, so why not take advantage of that when planning a date night? May I entice you with a gorgeous sunset cruise sailing right past the Golden Gate Bridge with panoramic cityscapes and view of Alcatraz? Sounds dreamy? You bet! San Francisco also has whale watching tours in Spring that take you into the waters of the Bay-you can read more about whale watching in Northern California here.
39. CHECK OUT THE MUSEUMS AFTER DARK
There is no dearth of date night ideas in SF because we have so many fun things to do in the city when the sun goes down! I recommend checking out the fun California Academy of Sciences nightlife (every Thursday night) for boozy fun and to see our SF fauna in the dark as well as the Exploratorium after dark.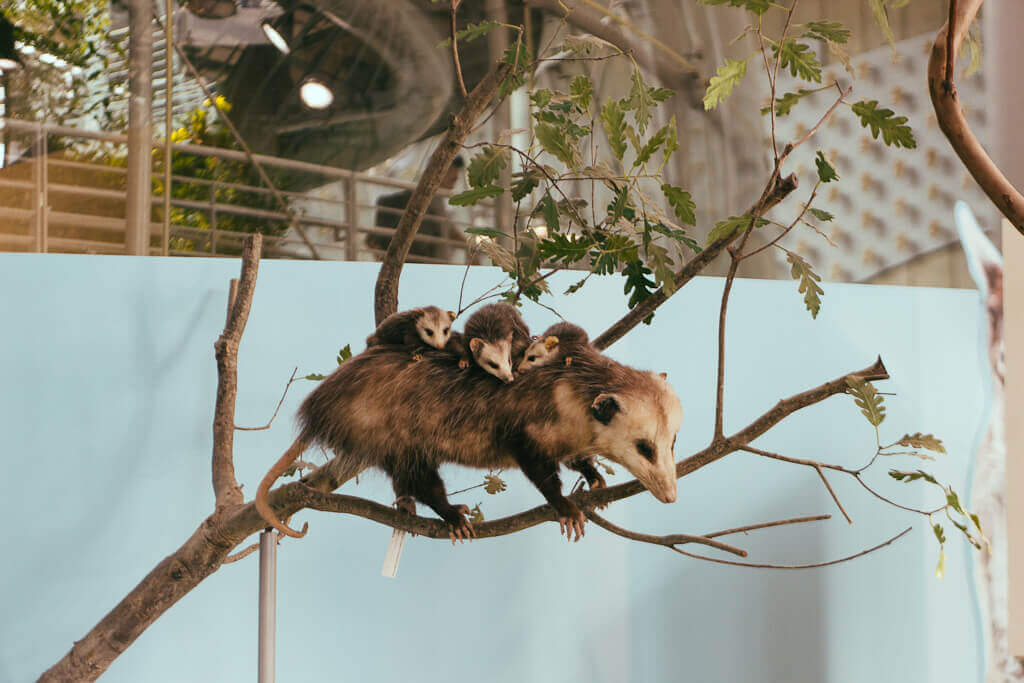 40. GO ON A NIGHT TOUR TO ALCATRAZ
Hear me out when I say this-touring Alcatraz Island at nighttime is one of the best date ideas in San Francisco. You get to see a wonderful sunset with the sun going down on the city from afar and the prison does not seem as foreboding in the dark with the lights on. Get your Alcatraz tour+hop on hop off SF tour tickets here or here.
41. CATCH AN OUTDOOR MOVIE SHOW AT ONE OF SF'S PARKS
One of the most fun date ideas in San Francisco is to catch a movie at sundown at one of its many parks. Just bundle up, get a cozy blanket and a food and drinks basket to enjoy the movie on a big screen. The event is free to the public but you have to make reservations for a front row seat.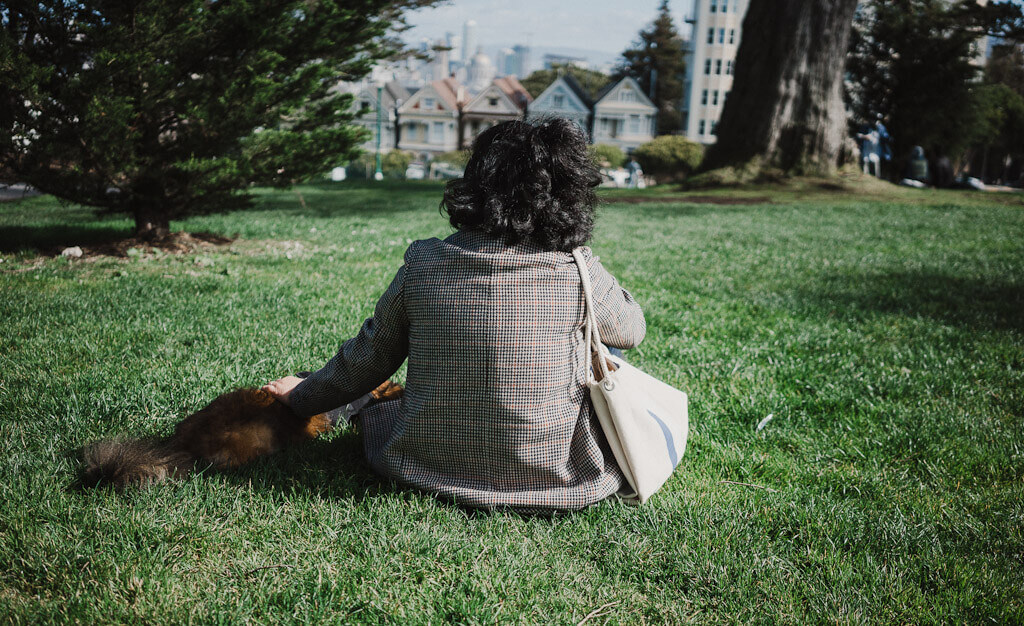 42. ENJOY A DRAG SHOW IN SAN FRANCISCO
If you're looking for a fun, unique date idea in San Francisco, attend a drag queen show! I guarantee you it will be un unforgettable experience for you and your partner, not to mention something that is quintessentially San Francisco. Show information can be found here.
I hope you enjoyed reading this post on 42 of the best date ideas in San Francisco. There are so many romantic things to do in San Francisco that you'll always find that perfect venue or activity for a memorable date. Thanks a lot for stopping by and I hope San Francisco helps you find love or rekindle that lost spark with that special someone!

Like this post? Pin it for later!

«