Last Updated on August 1, 2022 by Paroma
Looking to visit Los Alamos, California for a weekend getaway and wondering what to do there? I am here to do exactly that, i.e. help you plan a wonderful weekend in this tiny town in Santa Ynez valley which has some of the best dining and wine tasting spots in California. So without further ado, here are the best things to do in Los Alamos, the coolest small town in California that you may never have heard of!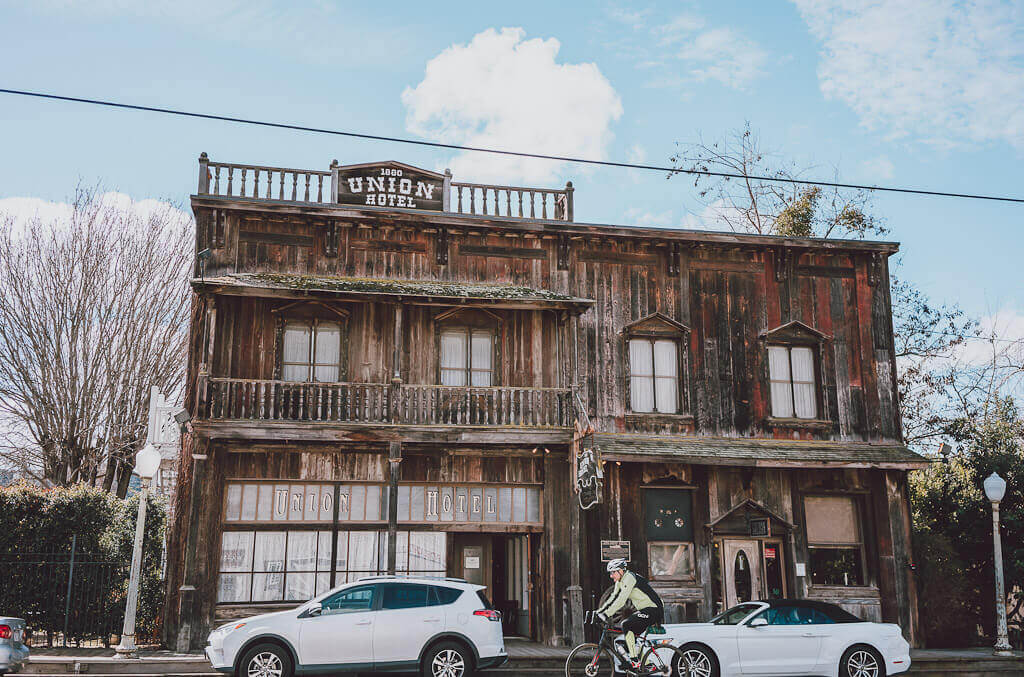 Disclaimer: My blog posts may contain some affiliate links. Clicking on them may earn me a small commission at no extra cost to you for the product. Thank you!
Why choose Los Alamos, California for a weekend getaway?
As a San Francisco resident who prides herself on finding the next tiny California town that nobody talks about, I'm ashamed to admit my blissful ignorance of Los Alamos, a sleeper town down south in Santa Ynez valley, which is one of the hottest wine and food destinations in southern California.
Thanks to my friend, I found out all about it's fabulousness via a weekend getaway to Los Alamos. This pint sized town in the verdant Santa Ynez valley (an amazing dog friendly Southern California getaway) has a single street going through it that is home to not only several trendy tasting rooms but also two very popular eateries-a restaurant and a bakery that everyone swoons over.
Not only that, Los Alamos close proximity to other beautiful small towns in California such as Los Olivos, Solvang (The Danish Capital of USA), Buellton and Santa Barbara (also known as the American Riviera) makes it even more attractive as a destination. Having spent a memorable girls weekend there, I am here to tell you how to plan your own with some of the best things to do in Los Alamos that involves the best of wine tasting and dining in this fantastic winter getaway in California!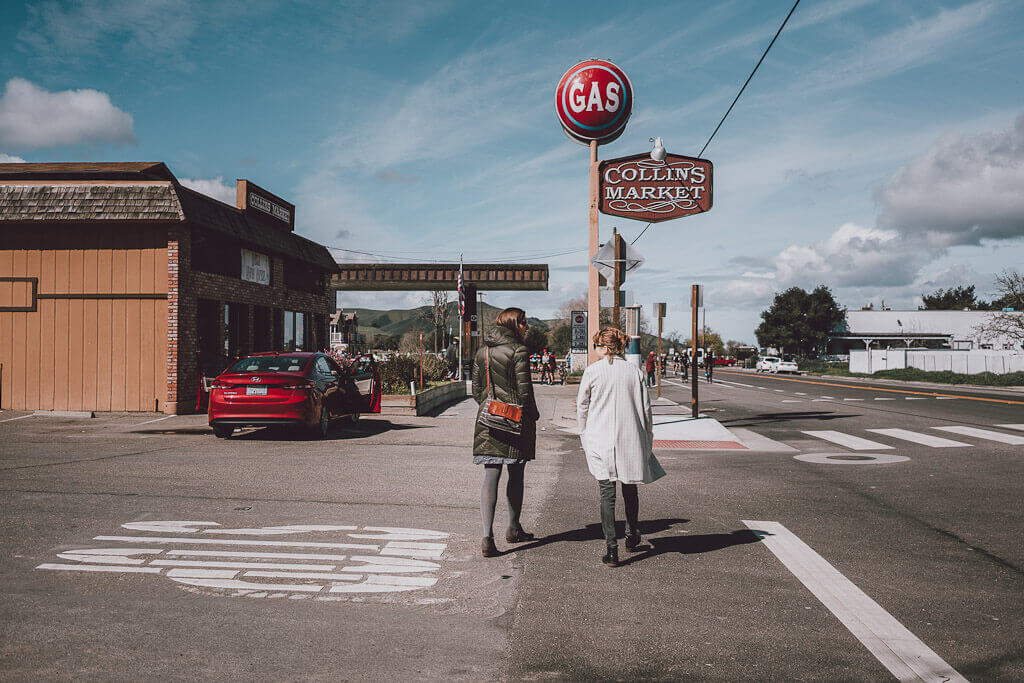 How to get to Los Alamos, California
Los Alamos, California (not to be confused with the one in New Mexico) is a small town in Central California, in the Santa Ynez valley which is part of Santa Barbara county.
It is 282 miles from San Francisco (roughly 4.5 hours drive along the inland route of 101S), a mere 46 miles north of Santa Barbara (55 min drive) and 141 miles north of Los Angeles International Airport (2 hr 15 min drive). You could also fly into the closest airport, i.e. SBA (Santa Barbara Municipal Airport) which is located in Goleta and drive from there (takes about 40-45 mins).
If you're visiting the Central Coast, i.e. San Luis Obispo or Pismo Beach and have extra time on your hands, then a mere 45 min drive (49 miles or so) will take you to Los Alamos for a nice little day trip.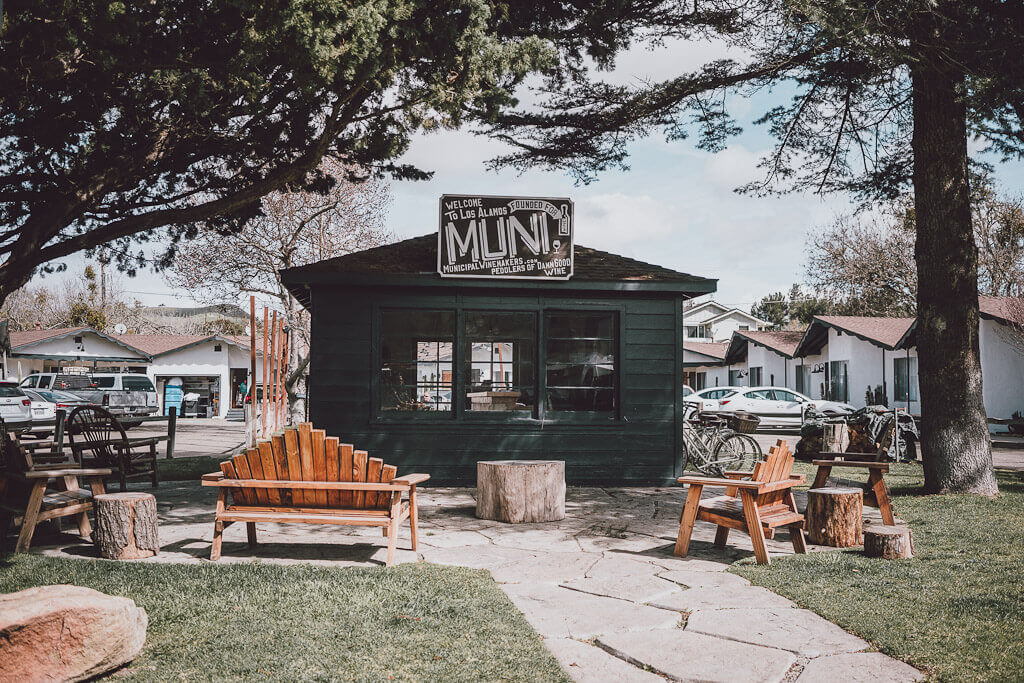 Where to stay in Los Alamos
Los Alamos may be pint sized (seriously, there is a single major street running through the town where everything is located), but there are quite a few options to stay there, although you may have to cough out a pretty penny to do so.
The most famous one is undoubtedly the Skyview Motel which is honestly a luxury boutique hotel with it's equally charming restaurant Norman, but it definitely comes with a steep price tag. There is also the heritage landmark 1880 Union hotel providing accomodation, but was booked for a wedding on the weekend of our visit.
We fortunately rented an apartment in the Los Alamos Mercantile building which was perfect for the three of us and came with a kitchen, two bedrooms (the sofa in the living room could be converted to a bed), two bathrooms and last but not the least, some delicious wine to welcome us in the refrigerator.
Like everything else, Los Alamos Mercantile is smack-gob on Bell street (which is that one street I mentioned before/town's lifeline) and so you can pretty much walk to all tasting rooms and restaurants. I am not kidding when I say that everything is within 50-200 ft of walking distance of each other.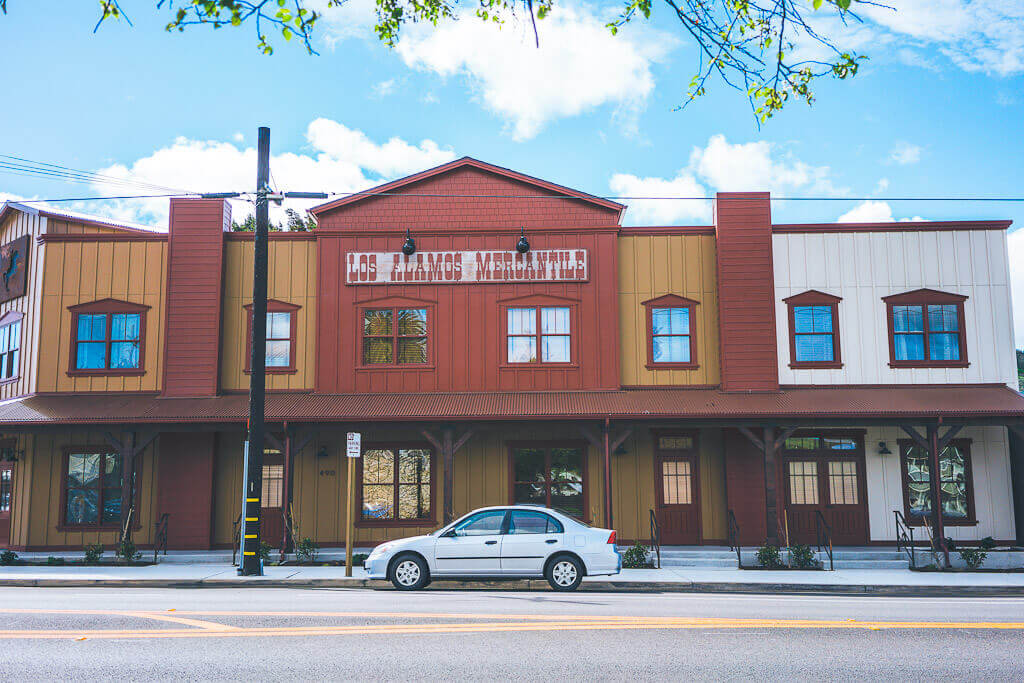 The best things to do in Los Alamos on a weekend getaway: Wine Tasting
Wine tasting doesn't get easier than in Los Alamos where Bell Street alone boasts of several tasting rooms scattered within 7 blocks of its course. With less than 48 hours at our service and our inability to drink like fish marooned on land, we could not hit up every spot but still managed to notch up a decent score.
We started our evening with wine tasting at Lo-Fi Wine tasting room which prides itself on its "natural process" of winemaking (i.e. neutral barrels, native yeasts, negligible sulfur additions) as well as music (there is a cool turntable record player at your disposal there to crank up some tunes while you enjoy your pourings). Five pours of crisp chardonnays, Cabernet Blancs and Malbec are for a mere $15 which is waived if you purchase 3 bottles.
Bedford Winery tasting room is right next to Lo-Fi, where we indulged in some more wine tasting the next day. Our other pit stops were Casa Dumetz Wines where we got a tasting of Sonja Magdevski's Rhône varietals. I especially loved the GSM blend labeled "Feminist Party" which kind of reflected the vibe in the tasting room as well with super friendly, fun, bad-ass ladies at the helm of affairs.
Casa Dumetz is honestly a really great place to go for wine tasting and hanging out with your girlfriends and should not be missed. This winery also organizes vineyard tour and wine tasting to provide a glimpse into the magical Santa Barbara wine country.
Our last wine tasting stop on Bell Street was Bodega Los Alamos where we got a glass and settled outdoors to play some corn hole and then called it a night. We had to give Municipal winemakers as well the saloon inside 1880 Union Hotel a miss, but that is even more reason to visit again.
Besides the tasting rooms on Bell street, it is also a good idea to hit up one of the many beautiful wineries on highway 246 in nearby Lompoc on your weekend getaway to Los Alamos. We visited the lovely Babcock winery famous for its Pinot Noir and had a great tasting experience in their spacious tasting room (a repurposed warehouse) which is filled with lots of merchandise besides wine.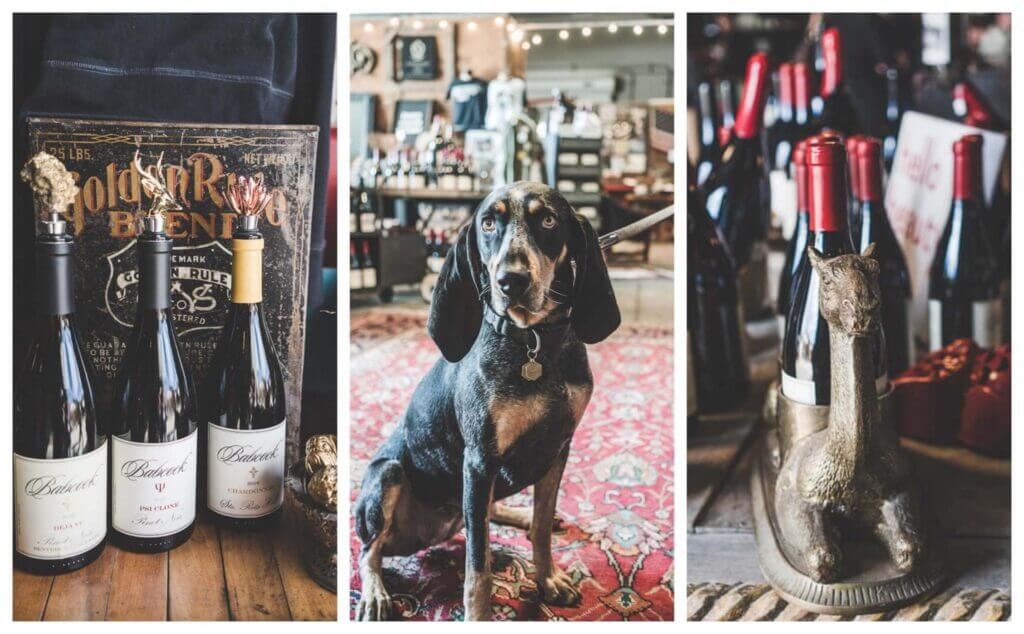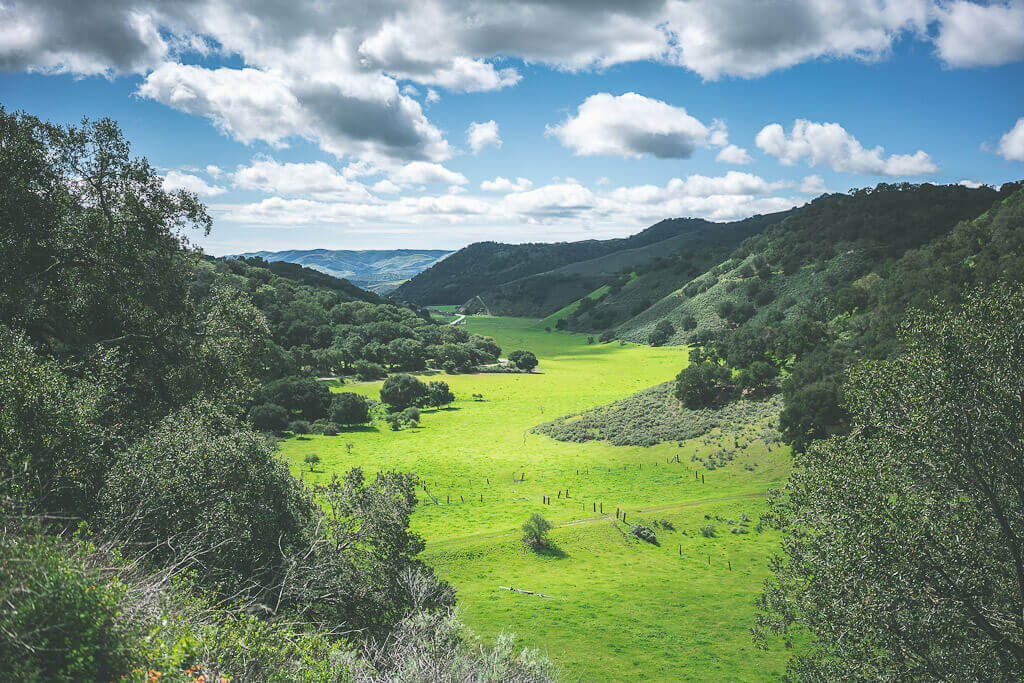 Weekend getaway to Los Alamos: Los Alamos Restaurants
Of all the things to do in Los Alamos, food should high up on your list, right next to all that wine tasting to soak up all that booze, and trust me, you'll not be disappointed.
Bell street delivers again in terms of some amazing places to eat, starting from the breakfast spot Plenty on Bell serving some delicious avocado toast or the "comfortable breakfast" plate with the perfect combo of biscuit, gravy and fried chicken.
The other killer breakfast spot, and one which nearly everyone makes a beeline for, is Bob's well bread bakery where breakfast bowls, baked goods, pastries, homemade jams and artisanal bread has a long line of customers waiting patiently in the tiny store. The bakery may be tiny but does have a huge outdoor seating area where you can enjoy your breakfast spread.
The other notable restaurants in Los Alamos are the stylish Pico in the Los Alamos General Store which has been voted as one of the top 100 wine restaurants in America by the Wine enthusiast magazine. Pico serves Californian American food with sustainable and local produce.
Another famous eatery in Los Alamos is Bell's, which brings French inspired Californian cuisine/"bistro" food to Santa Ynez valley. We had a delicious lunch there (it is a tiny spot so reservations are recommended) comprising of good wine, French gnocchi, Moules Frites and dessert.
Overall, the culinary experience in Los Alamos was as big a hit as the wine tasting! The only thing to remember is that most places close down a bit early (around 8 PM) in this tiny town, so please be mindful of that if you are out and about during wine tasting.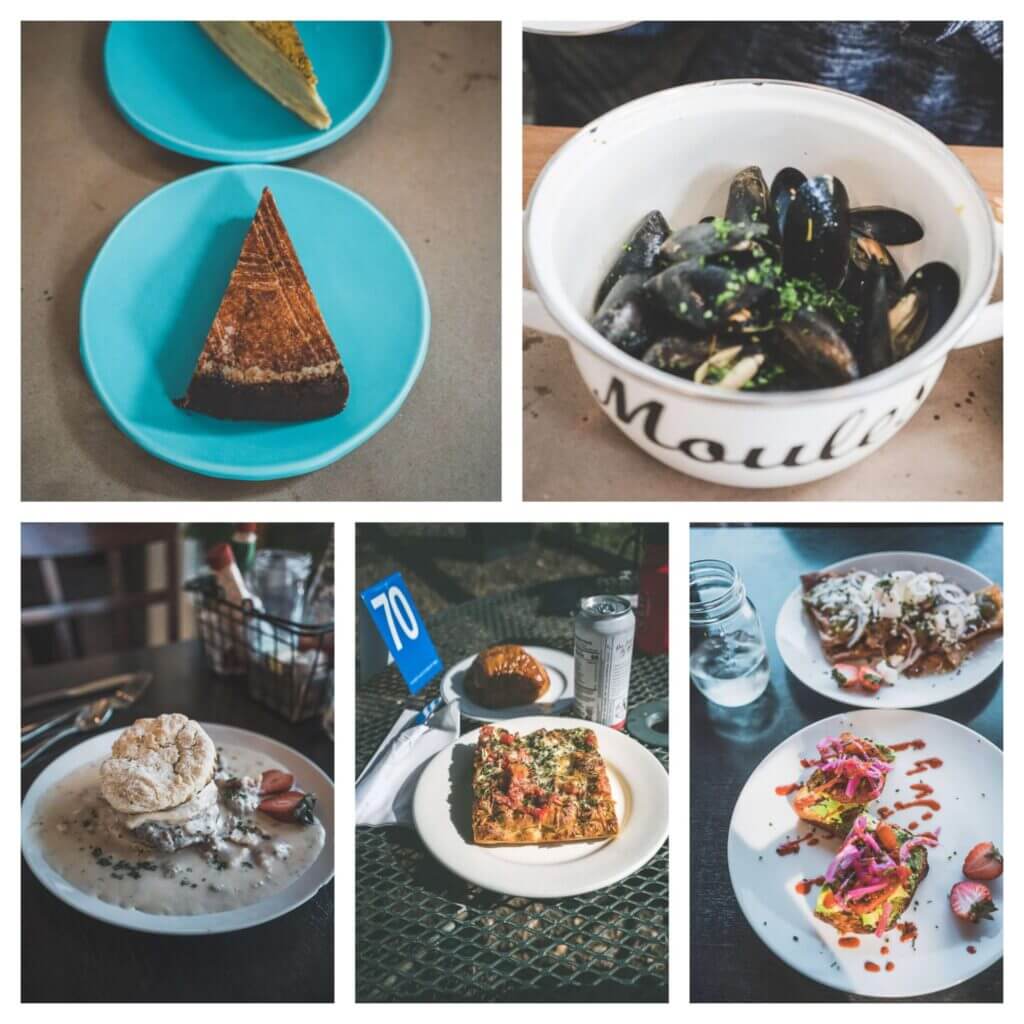 I hope this guide on things to do in Los Alamos has gotten your curiosity piqued enough to discover it on your next road trip or your next weekend getaway. Do watch this space for more of my California adventures and thanks so much for stopping by!
Like this post? Hover over the images below to pin for later

«