Last Updated on April 17, 2022 by Paroma
Ladies, listen up! In this brand new post pandemic world of travel where airlines have nothing better to do than slap a fee on even an extra ounce of baggage that you bring on board, a women's minimalist packing list is exactly what you need to make your travel life a breeze (who wants to give these greedy airline companies more $$$ anyway?). So read on to find my super effective, tried and tested tips to build that minimalist packing list of your dreams!
I am no jet-setter like George Clooney in Up in the Air, but these 20+ years of living abroad have seen their fair share of traveling. Be it for business or for pleasure, a quick day trip or for a good two-three weeks, I have done it all.
And, amidst all of these different kinds of traveling, I daresay, have become a bit of a pro when it comes to prepping for a travel. As a notoriously light packer, I therefore present to you some very useful tips and tricks to create the perfect minimalist packing list for female travelers. So keep on reading for these nuggets of wisdom, i.e. minimalist packing list tips for both long and short term travel.

Disclaimer: This post may contain some affiliate links. Clicking on them may earn me a small commission at no extra cost to you for the product. Thank you for supporting free content on this site!

THE BEST TIPS FOR WOMEN'S MINIMALIST PACKING LIST
A minimalist packing list has many advantages. It helps you travel light minus the headache of extra baggage fees and wait times at the terminal to collect your luggage. It can serve as a versatile workhorse when done right and remove the guesswork on what to wear when visiting a particular destination. With some experience, you can nail this pack right, pack light endeavor and I am here to tell you exactly how. Here are my tips:
RESEARCH THE DESTINATION AND SEASON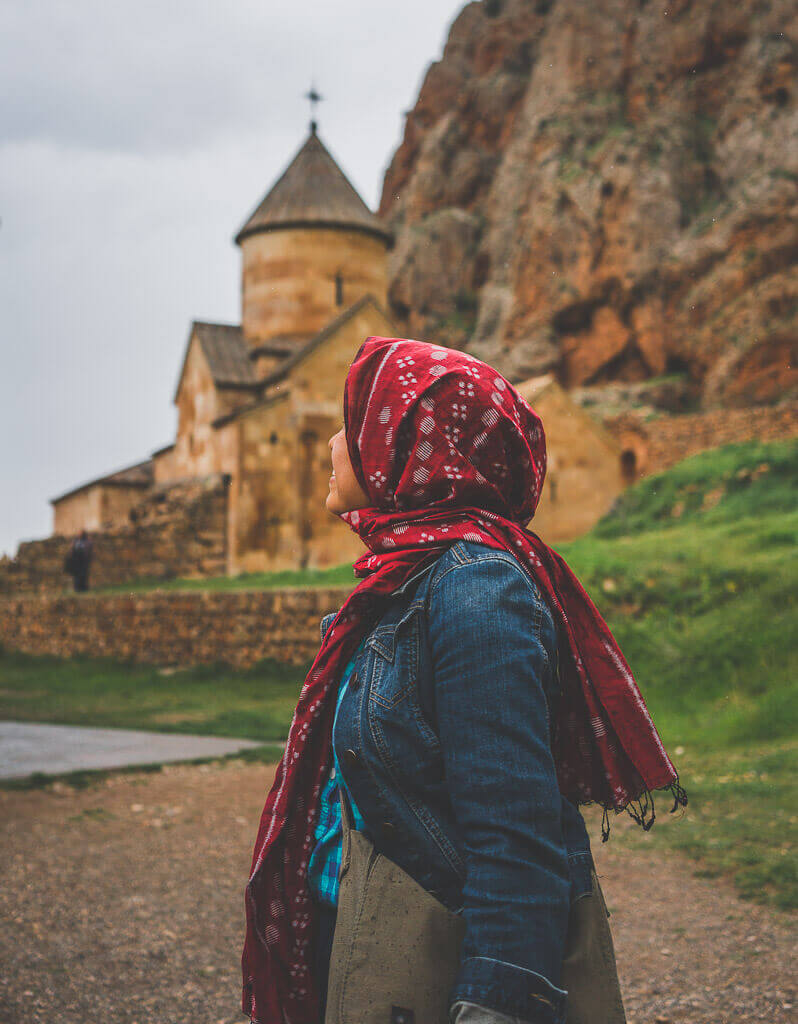 This should be a no-brainer but you will be surprised to know how many people completely overlook this one pre-travel homework of looking up their destination weather conditions even a week prior to traveling. Trust me, once you do that and carry weather appropriate clothes, you will be trimming the fat, eliminating the guesswork and packing only what you need with a few extras thrown in.
For cold weather destinations, carry basic warm clothing-heavier sweaters, scarves, gloves, warm cap/hat, ear warmers and of course a sturdy, warm jacket/coat with winter boots or shoes with options for layering. Also, clothing depends on destination-beach vs urban vs hill-station vacations are different destinations with different weather stories. That will dictate whether or not you need a swimsuit or a floppy hat or sunscreen or hiking shoes or what not. Use your brain!
Weather will also dictate the fabric of choice for your clothes. Pack in breathable fabrics like cotton and linen for tropical countries and more mixed fabrics or silk or wool for colder climes.
Goes without saying, but your travel style and activities will also dictate your minimalist packing list. There's no point packing in dresses and stilettos if you are planning on hiking and being outdoors most of the time.
If you're visiting a conservative country or one where the culture is different from yours, do the research and carry clothes appropriate for those destinations. For example, Italy is in Europe but the churches do not allow short skirts or shorts (you have to pack maxi dresses with sleeves or anything that covers or arms and feet).
Similarly, it is important to cover up when visiting mosques in Turkey, churches in Armenia or going to India, which does have a conservative stance (I am Indian and I know what I'm talking about). Carrying a scarf as a headcover while visiting religious places is a good idea.
For multiple destination, it is best to have a layering and mix and match approach, i.e. if you're going to go from a colder weather to a warmer weather situation. Pack pieces that can have multiple uses such as layering sweaters along with accessories such as tights so that you can still wear that dress in colder climes. Finally, for places with confusing weather such as San Francisco, refer to my handy packing list guide or my local's guide to SF fashion.
AIM FOR A VERSATILE YET MINIMAL TRAVEL PACKING LIST/TRAVEL WARDROBE
A women's minimalist packing list need not be boring! In fact, a minimalist travel wardrobe for female travelers it can be very versatile if you do it right. I am talking about the art of mixing and matching where you pack in several neutrals along with a few prints. Dresses with cropped sweaters or tops can double duty as skirt and blouse set, neutral pants (navy or black or camel) or monochromatic skirts can go with many kinds of blouses/tops.
You can always throw in a crazy print or a colorful dress or skirt, just don't overdo it because their pairing options are limited. Neutral pairing options work great in many fashion forward places like Paris too where a trench coat, a nice jeans and a white T shirt can take you a long way without standing out as a tourist (please don't pack a red beret for the love of everything sacred!).
Another handy tip is to look up the color wheel and carry clothes of complementary colors/ opposite colors (whatever rocks your color boat) to enhance mix and matching (major brain power at work). Dresses-specially the light and airy ones (I packed several of them and they occupied hardly any space), with some ingenuity, can double up as skirts or tops depending on how you style them and can add to the mix and match arsenal (see an awesome video here for ideas).
My suggestions for a versatile minimalist women's packing list are as follows: a) include some neutrals (chambray shirts, layering pieces like light tees, camel-colored or navy pants etc) since they can be mixed and matched with different tops and bottoms, and can be added or subtracted pretty easily depending on how hot or cold it gets.
DON'T FORGET THOSE ACCESSORIES!
Don't skimp a few accessories. Jewelry such as statement necklaces, drop earrings, sleek belts, and a hat instantly helps to glam up your look and makes less seem like more. Proper accessorizing can be an art if you are so inclined but even if you just want to have fun with your clothes, they can be your life saviors.
Anthropologie and Ann Taylor have always been my go to places for statement necklaces (I am an absolute sucker for them), but you can buy them at any budget and from any clothes retail store which carries jewelry.
Best of all, the jewelry can packed up in a nice pouch that can double up as a clutch and your scarves and belts can be stuffed in your hat to keep its shape and to get some extra space. I used a linen pouch to secure my jewelry in, but you can organize better and buy jewelry organizer pouches to better compartmentalize your bling. If you are even more adventurous, get a cute bow-tie or fray those pair of designer jeans to breathe new life into your old clothes!
Hats are life saviors since they also protect you from the sun (even more for a beach) and from bad hair days. Remember, when in need get a hat indeed! I get mine from Goorin Brothers (SF based bombastic brand) or Banana Republic or borrow the other half's stuff (I have a big head).
Scarfs are also savers on many occasions when they do double duty during mosque visits or saving your neck from the cold winds. Always keep a scarf with you. As for socks and underwear, remember to pack in some extras. You can include panty-liners too if you want to get more wear out of your inners or if laundry is inaccessible or expensive while traveling.
Tights and thermals (at least one pair) are a must for cold weather travels. Similarly, include sunscreen and sunglasses for summer vacations or day out at the beach. Remember to pack in coral safe sunscreen if you're planning to go swimming.
WHAT KIND OF SHOES TO CHOOSE FOR A WOMEN'S MINIMALIST TRAVEL WARDROBE
This tip is super important for an effective women's minimalist packing list because you don't want to lug in a thousand shoes everywhere. You also don't want to pack something totally useless that you gives you painful blisters as you walk around, i.e. kill the joy of traveling.
This scenario especially true for Europe where the impossibly beautiful cities are full of even more impossible torturous cobbled streets and require a lot of walking around. By the way, I have you covered for Europe with just this right post on walking shoes for Europe or this post on best shoes for stylish travel.
Wear slip ons for easy take off at security, but carry one, or sometimes even an extra pair of super comfy, sturdy, a million times broken in (no experimenting with new shoes like an idiot) shoes because feet need to feel sweet and hold up throughout the trip. Sneakers, worn with élan, by European women with every conceivable attire, are possibly the best option if you are packing to visit that continent.
Flats or ballerinas, with ample cushioning, are a good bet too. Heels are a strict no-no for most travel purposes, but if you are attending a fancy event, the pack a pair of kitten heels or wedges that might get some more use in some legs of the travel. Since I have flat feet, I wear slip ons (from Naturalizer, cause they come with in-built cushioning) but I am wise enough to carry an extra pair of shoes (sneakers with lots of sole support) that really held up during the trip all across Spain and Portugal and were my go-to-pair.
Foot petals (Naturalizer sells them too) are good things to carry in your purse, should your soles need a dash of comfort and are easy to insert on your shoe sole. They are pretty sturdy since they have an adhesive back and can be purchased from your local pharmacy (Walgreens) or from Amazon.
My shoe tip for a women's minimalist packing list? One pair of sneakers and one pair of dress shoes (preferably flats or wedge heels if you're feeling fancy). Trust me, that will take you from the dirtiest of hike trails to a 3 Michelin star fancy dinner. Just choose a neutral color combo (camel/black) for fancier shoes to go with almost any outfit. Pack in a pair of sandals or slippers only if heading to the beach.
PACK COMFORTABLE CLOTHES ALWAYS
When on a vacation in a foreign land, you will more often than not find yourself reaching for comfortable pieces, pieces that make you feel relaxed and confident. So if you are not comfortable wearing anything wacky at home, rest assured you won't do so in a faraway place. So keep this simple mantra in mind when choosing clothes for the minimalist packing list of your dreams. Keep it simple, keep it comfortable. Less is more, trust me.
Carry pieces that you feel good wearing and some really comfortable in-between clothes if you are traveling between cities. I got me a pair of joggers from Target which really helped during our bus rides between cities. Also, remember to pack in a comfy pair of night clothes, cause heaven knows you will need them for a relaxed night of sleep after a day full of swashbuckling adventure!
If you see my travel photos, 70% of the times I am dressed in my navy linen pants from J. Crew or jeans from Nordstrom with a top and a jacket (and a scarf at times). If I am feeling fancy, then a pull on or shift dress is what I am in. I am not afraid of repeated outfits and so shouldn't be you. Minimalism gives you a lot of freedom to move around which is a blessing infinitely greater than social media validation.
TIPS TO OPTIMIZING SPACE WHILE PACKING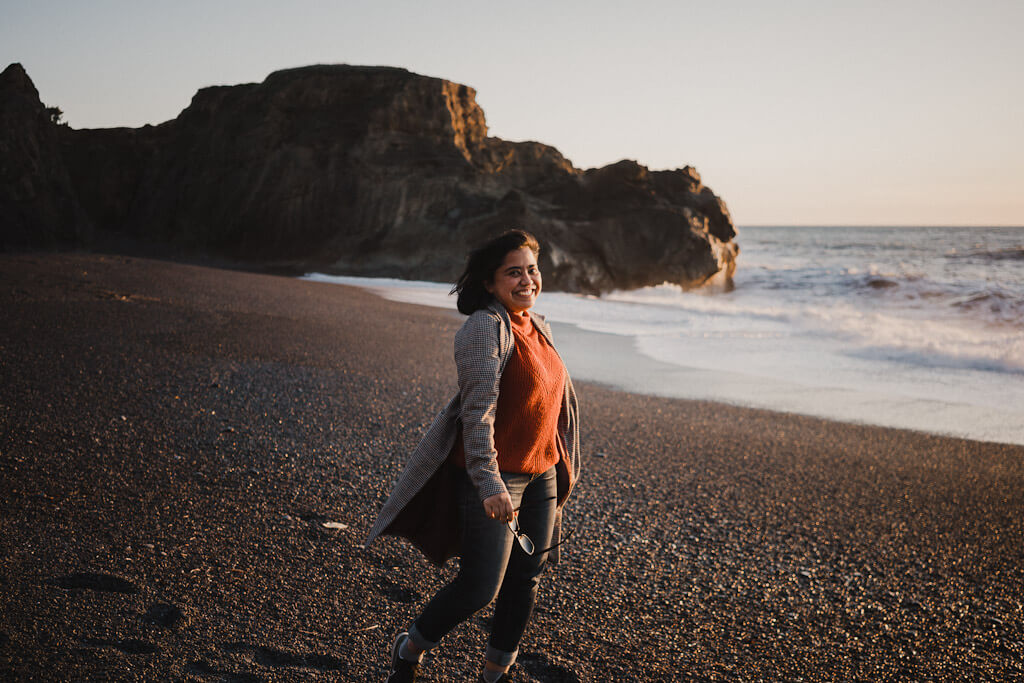 Here are some helpful tips to round of this women's minimalist packing list: Contrary to belief, rolling up your clothes for packing in your bag will create more space than laying them flat. Packing all your underwear in one opaque bag and carrying an extra clothes bag to stash away the dirty ones is a smart thing to do.
Carry all your liquids and gels in a clear baggie so as to avoid airport security hassles. Have your laptop in a separate laptop bag and always carry that in your large, roomy tote so as not to be a pain in the neck of fellow passengers while struggling to get it out of your bigger carry on luggage.
Jewelry can go in pouches, socks and belts can be rolled and filled in nooks and corners, scarfs can be stashed in hats (or perhaps even wear them to the airport). Shoes are best packed in shower caps or thin plastic bags or if in their own cases which can form the base of the bag with clothes packed on top.
Packing cubes are great as space reducers- read this guide on best packing cubes to buy to maximize luggage space.
DEVELOP A MINIMALIST PACKING TEMPLATE
Getting the hang of a minimalist, tried and tested packing template takes some time and experience. But after a few trips and trial and errors you will get the gist of it and make a default packing list of core items that you swear by (with seasonal and destination specific add ons).
I almost always reach out for my often used comfortable neutrals for my travels (such as my navy pants and jeans), some button down shirts and a sweater or two along with a jacket as my travel must haves for any Northern California trip. I know what I will end up wearing and don't carry a ton of clothes to make life miserable.
You too can develop your minimalist female packing list template or blueprint as you get savvier with travel. Always carry what is needed for the number of days you're traveling (be on the lighter side of things)+ one extra pair of clothes and undergarments, comfy shoes (+one nice pair for fancy occasions) and make sure you can mix and match your clothes.
IMPORTANT MUST CARRY ITEMS FOR TRAVEL FOR YOUR MINIMALIST PACKING LIST
No matter how minimalist, some of the essential travel items every traveler must have are as follows:
1. A first-aid kit: keep a small first aid kit (basic stuff like analgesic, paracetamol, band aid, cream etc) handy in your tote cause you never know what might get your goat or forehead or stomach (I had a super tough time finding a bottle of tylenol at the Copenhagen airport and finally found one so horribly expensive that my headache vanished in a jiffy!).
2. Portable charger, adapter, portable hard drive, mini flashlight, sewing kit-all these things are super useful to have while traveling
3. A mirrorless camera: travel light with these variety of options. I don't leave home without my Sony alpha a7RII which is so small that it can easily fit inside my normal everyday purse. However, it is a bit pricey but there are many mirrorless cameras in many price points to choose from.
MINIMALIST TRAVEL LUGGAGE SUGGESTION
A 1-2 week vacation should ideally be covered with a backpack or carry on and a messenger bag or camera bag. A good camera bag is essential for your photography gear or travel drone. If you are one of those geeks who loves to travel with a proper camera equipment/backpack (read all about how to choose the best travel backpack here and the best backpacks for Europe here), investing in a good camera bag is a must (thankfully I have a guide to help).
I travel light and swear by my Timbuk2 backpack that are lightweight and yet have a ton of space, including that for my laptop. Using backpacks frees my hands and I really hate lugging around a roller bag since my petite frame finds it difficult to lift it up into overhead luggage bins. Plus, they are no good while taking the stairs at airports when the escalators are too crowded!
For shorter trips (2-3 nights), I swear by my Longchamp large tote which is pretty roomy and serves me well for my long weekend trips. Angela and Roi and Matt and Nat offer excellent cruelty free options for totes (I have been eyeing them for some time) and are definitely worth checking out.
OTHER HELPFUL PACKING RESOURCES
If you want some awesome packing tips for what to pack to a beach or how to pack for your summer vacation, here is an ultimate packing list for the beach and ultimate summer vacation packing list! Traveling with kids? Then check out this fab review of different kids' carry-on luggage comparisons or this Disney checklist for your next trip to Disneyland or this ultimate list of best dry bags to keep your precious electronics safe!
For those of you into photography, check out some of these amazing light travel gear for improving your blog photography.
Finally if you are into some arduous hiking to remote destinations, here is a handy guide on what to pack for Havasu Falls, Arizona, that should give you a good idea for what you need to bring along for long distance hikes.
If you are a backpack traveler, here is another excellent guide on the best lightweight sleeping bags for backpacking to take the weight off your shoulders!
I hope you enjoyed reading this post on how to create the perfect women's minimalist packing list. Remember, a minimalist packing list for female travelers saves money and gives you immense freedom to enjoy your travels. Thanks a lot for stopping by and safe travels!
Like the post? Pin it here

«