Last Updated on January 3, 2021 by Paroma
Turkey travel tips for first time visitors
Turkey will always occupy a soft spot in my travel hungry heart, because it was my very first foreign vacation from USA in 2013, after 11 long years since I moved to the Americas. Naturally, as bungling first timers we made a lot of mistakes when traveling in Turkey. Unnecessary guided tours, touristy restaurants with mediocre food, crammed itineraries that led to downright exhaustion morphed our trip into a somewhat cautionary tale in retrospect. Although those days are far behind us, I decided to pen this post to share helpful Turkey travel tips with first time visitors. Hopefully these tips for traveling to Turkey will help you avoid making the same mistakes as us for a more pleasant and relaxed travel experience.
Disclaimer: My blog posts may contain some affiliate links. Clicking on them may earn me a small commission at no extra cost to you for purchase of the product. Thank you!
Turkey Travel Tips: Resources to plan your Turkey Itinerary
Online travel blogs
First, the good news. There are several blogs dedicated to Turkey alone like (just do a Google Search) that you can browse through to plan your itinerary for your first time visit to Turkey. However, back in 2012-2013, the internet was not exactly bursting with options.
My search on how to plan my very first trip to Turkey led me to "Turkey Travel Planner" (TTP) by Tom Brosnahan, a travel expert on all things Turkey. This blog had several helpful tips on planning a vacation in Turkey and I highly recommend checking out its new and improved avataar!
Other popular Turkey travel blogs worth checking out are:
Conducted tours In Turkey: My honest assessment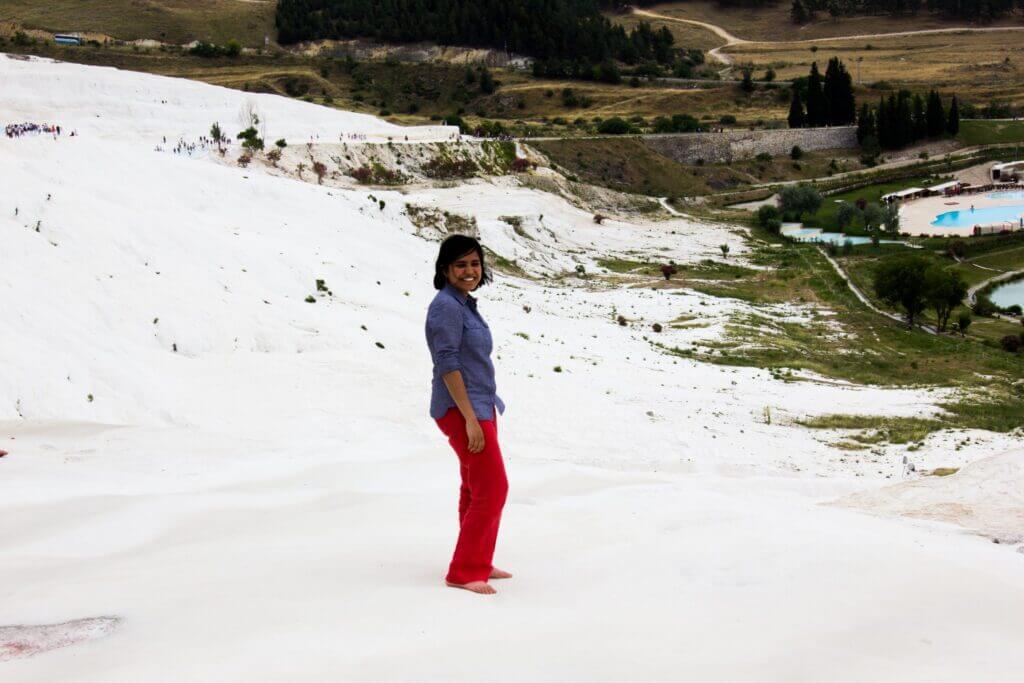 Unless you are planning to rent your own car and zip across the country (which can be pretty daunting a task on its own), guided tours offered by tourist agencies are your best bet to explore the many attractions in Turkey beyond Istanbul since most are in far-flung, remote places.
As first timers to Turkey, we naturally did not want to miss out on epic places such as Cappadocia, Pamukkale and Ephesus which are all overnight or busy day trips from Istanbul. After consulting Tom's blog and reading up some online reviews on Tripadvisor (read here and here), I opted for Efendi travels located in Sultanahmet (on the European side of Istanbul) for our guided tours.
Although Effendi travels has a variety of guided tours from Istanbul to choose from and were extremely courteous, prompt and communicative as I planned my itineraries with them, my ultimate experience with this touring agency was a mixed one. You can read my brutally honest assessment of them below, but please note that all opinions are based on my personal experience and yours could be different based on your expectations and Turkey itinerary.
Tour Agency traps to avoid
Efendi travels charges everything in Euros instead of Turkish Lira for mostly cookie cutter, generic tours. That is ridiculously expensive. Istanbul has tons of tourist agencies, waiting like hungry sharks, with extremely reasonable tour prices.
One of my main Turkey travel tips is thus this: either check out other agencies on the TTP website or go stay in Istanbul for a few days to get a hang of the city and settle on a good tour agency in Sultanahmet which charges in Turkish Lira. All overnight tours are packaged in the same way, including accommodation and transportation to and from Istanbul to your place of interest.
Avoid guided tours of Istanbul at all costs
Efendi travels offers several tours and trips to accommodate every budget. Some are useful, others (as we learnt the hard way), not so much. The way they hard-sell their tours if you stay in one of their hotels is really a huge turn off.
The one thing that you absolutely should not do is to fall for any guided tours of Istanbul, like we did and lived to rue the decision. This is because the European part of the city is very navigable on foot or their light rail and all the attractions are located close to each other. So there is no need to shell out a ton of moolah for a rushed, conducted tour.
The Istanbul waterfront across the Bosphorus is also within walking distance, or a mere 4 stops from hotels in Sultanahmet and you can easily take the round trip ferry on the Bosporus (more about this from TTP here) or to the Asia side (which I highly recommend). More information on the half day and other Bosphorus cruises can be found here. Owing to the ease of exploring Istanbul on your own, there is again no need to go on Efendi travels' much touted "Bosphorus tour"
Tips for traveling to Turkey: Procuring Domestic Flight Tickets
One of the first tips for traveling to Turkey is to inform you that it is a HUGE country. So, If you are planning to visit cities like Ephesus or Cappadocia, which are on the Anatolia side and quite a bit of a distance from Istanbul, you might want to fly there and then drive.
If you are booking a packaged tour, then your agency will book your flight tickets and also pick you up from the airport. Either way, PLEASE BOOK YOUR DOMESTIC FLIGHT TICKETS ONLY WHEN YOU ARE IN TURKEY. According to TTP (and also verified by yours truly), the prices get jacked up for people trying to purchase tickets from abroad (some technical mumbo-jumbo involving identifying foreign servers is to be blamed).
Your local tour agency, such as Efendi travels that we chose, will book those tickets for you and also arrange for transportation, to and from the airport at an extra cost.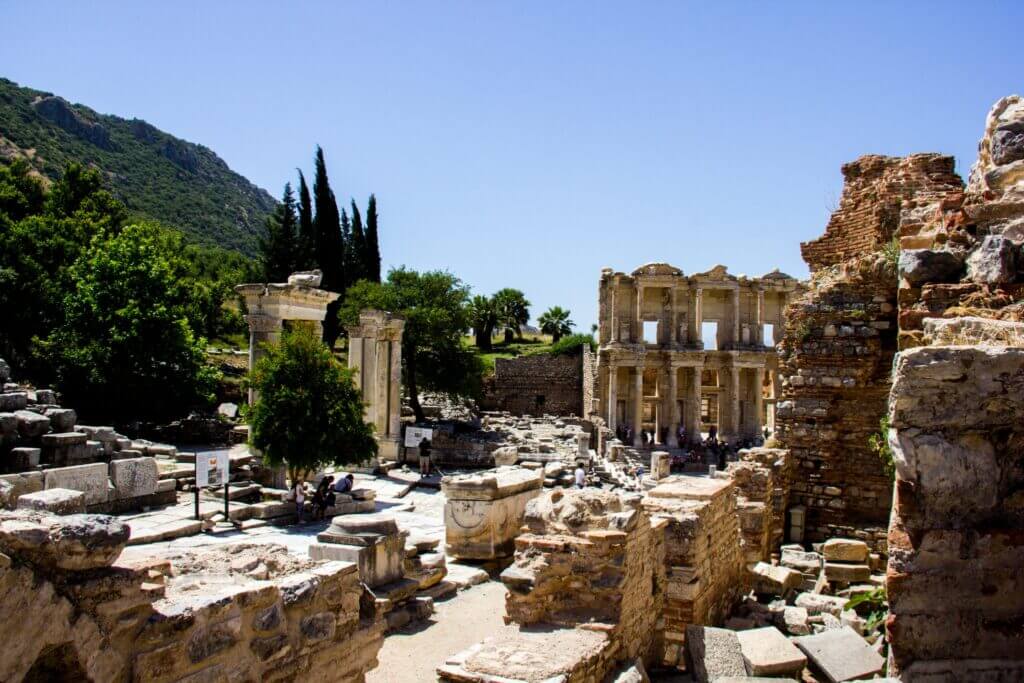 Tips for planning a vacation in Turkey: Hotels in Istanbul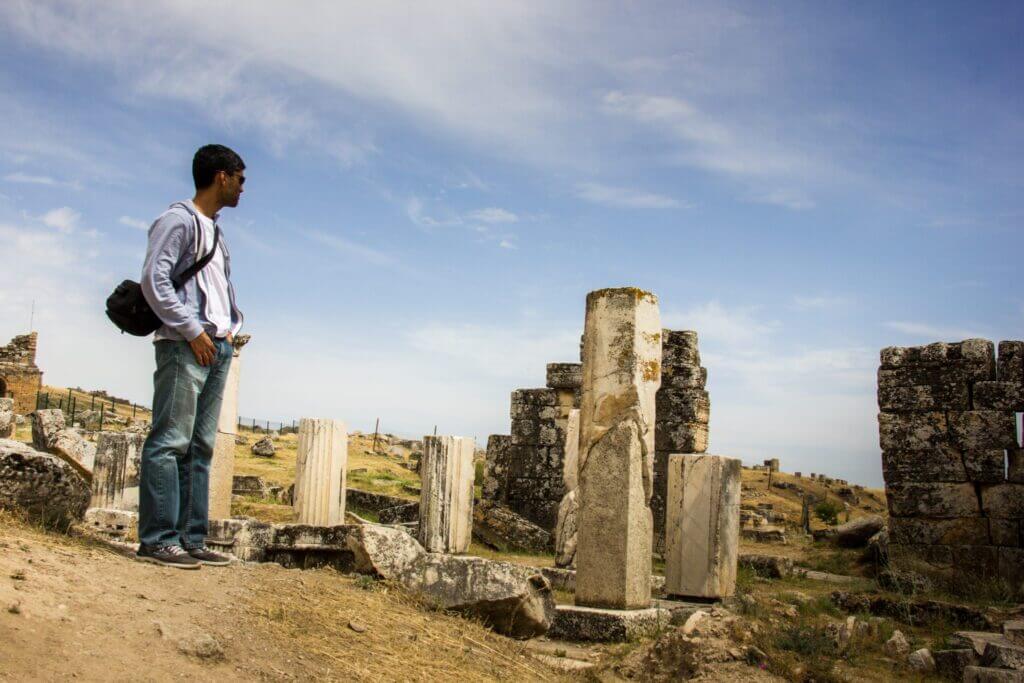 Booking a hotel in Istanbul in 2013 was a much arduous task in 2013, a huge departure from the ease associated with the same in 2020 where we have dozens of places to choose from on websites like hotels.com and Tripadvisor. We thus made the mistake of booking our hotel through Efendi travels and had to shell out $$$ for our stay in Deniz Houses located next to the Sea of Marmara in Sultanahmet, the touristy part of Istanbul (on the European side).
Although it was a nice hotel with a nice view, good location, free WIFI and a sumptuous Turkish breakfast, we were again exorbitantly charged in Euros for what seemed like pretty basic amenities on that side of the world. Needless to say, you can book Deniz Houses dirt cheap on Tripadvisor right now(2019-2020) without any hassle of paying in Euros.
Planning a Turkey itinerary: Common mistakes to avoid
My biggest travel tip for Turkey is this: whatever you do, do not swallow more than you can chew! What it means is that do not try to cram a bunch of overnight tours in your first few days of landing in Istanbul. Instead, either pace out the trips or simply pick fewer conducted tours from Istanbul to go on.
All conducted tours from Istanbul are either very busy day trips or overnight trips (with flights) that will leave you exhausted as you travel to and fro with Istanbul as your base, leaving little energy to enjoy your very first trip to Turkey.
Despite spending a good 10 days in Turkey, our itinerary turned out to be a very stressful one with several overnight trips to Ephesus, Cappadocia and Pamukkale jam packed in our first time trip to Turkey. Although Efendi travels handed everything efficiently and smoothly, I ended up getting food poisoning on one of our flights back and was miserable for the rest of my trip. So for the sake of your health and sanity, please take it easy while planning your first trip to Turkey.
Tips for Turkey travel: Visa Information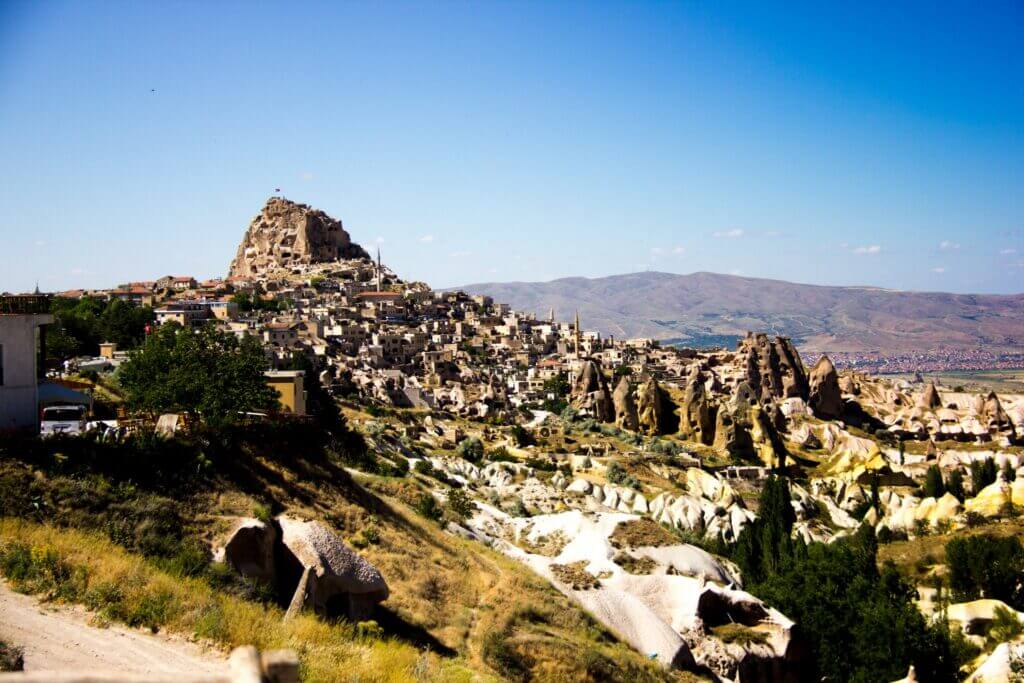 The geo-political ties between Turkey and USA was very different in 2013 as compared to 2020 and the relationship between the two countries has soured quite a bit since then. As Indians living in USA with an advance parole card (EAD/AD card) in 2013 (we were waiting for our Permanent Residency), it was pretty simply to get a visa to Turkey which was essentially Visa upon arrival. We were asked a few extra questions since we had the EAD card instead of the actual Permanent Residency card.
This is how it went: we simply landed in Turkey, followed the signs at the airport which said "Sticker Visa/Visa stamping" before standing in the immigration line (note: this is very important, cause people tend to make a mad dash for the immigration line without getting their visa and then are promptly redirected to it) and stood in a small line for getting a sticker visa. You pay $ 20 per person, get a stamp/sticker which allows you to stay in turkey for 30 days or so, and that's it!
Visa rules to travel to Turkey have changed quite a bit since then with an e-visa system replacing the sticker visa, where you can apply for your visa online and you are done! Here is all the relevant information you need to find out the visa rules for your country and e-visa procedure.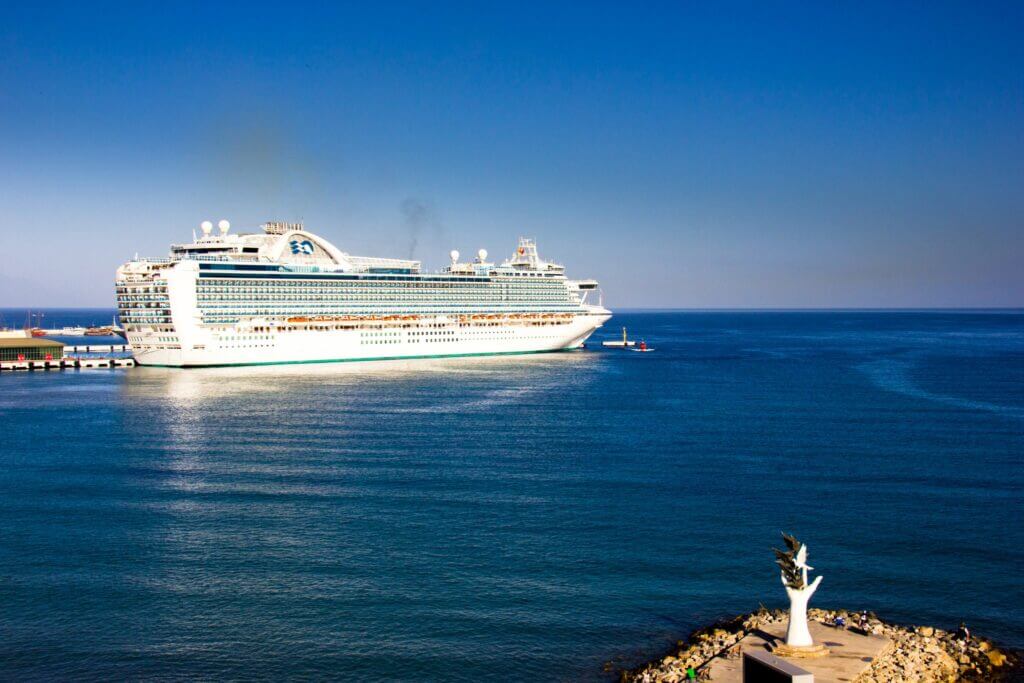 I hope you enjoyed reading this post on Turkey travel tips and found useful information for planning your first trip to Turkey. Thanks so much for stopping by!
Like this post? Pin it here