Last Updated on January 31, 2021 by Paroma
Istanbul. Constantinople of the ancient world. The heart of the Roman empire, located on the cross roads of two continents. Part real, part surreal. A perfect blend of the bygone and the modern. Liberal with strong footholds of tradition. Its a city to visit, fall in love and visit again. One of my favorite cities for sure cause there is none like it. Ankara, the capital, cannot shine a light to this magical city flanked by the Marmara and the Bosporus. We stayed in this magical city for five full days and explored it at a leisurely pace. Here is my guide to Istanbul sightseeing with a few good suggestions that will help you save a ton of time from waiting to see the major attractions. If you have very little time and are using istanbul as a transit point, here is an excellent guide to what do for you layover in Istanbul.
Disclaimer: My blog posts may contain some affiliate links. Clicking on them may earn me a small commission at no extra cost to you for purchase of the product. Thank you!
Lodging and Transportation
As mentioned before in this blog post on Turkey Travel Tips, we stayed at the Deniz Houses in Sultanahmet (Europe side) which is choc-bloc with all the tourist attractions (see here for the list), all of which are either within walking distance or readily accessible by the tram (the Bagcilar-Kabatas tram line is the one which stops near major attractions; see map). Deniz Houses had excellent breakfast, but if you are a foodie then definitely venture out to find some of the best spots for breakfast in Istanbul. If you are looking for more options, here is an excellent guide on where to stay in Istanbul by Rachel, one of my favorite travel bloggers!
Staying on the European side of the country makes Istanbul sightseeing pretty convenient Istanbul is pretty walkable and has a great transportation system. So you definitely do not need any kind of walking tour whatsoever to travel in the city (we did go for the spice bazaar + Bosphorus cruise tour offered by Efendi travels which was absolutely useless). For more information on all kinds of transportation in Istanbul, go here and here.
We bought "Jetons" or fare tokens for 3TL a piece for our way around the city for most of our Istanbul sightseeing post the tour. if you can figure your way around the Turkish jetonmatiks (ticket vending machines installed at all stations) then by all means get the more economically viable transit passes, but if like most of us, you are simply interested in boarding the train and not a brain-freeze, or angry, impatient stares, then just go with the jetons (more details on fare options here).
Istanbul sightseeing: one simple trick to save time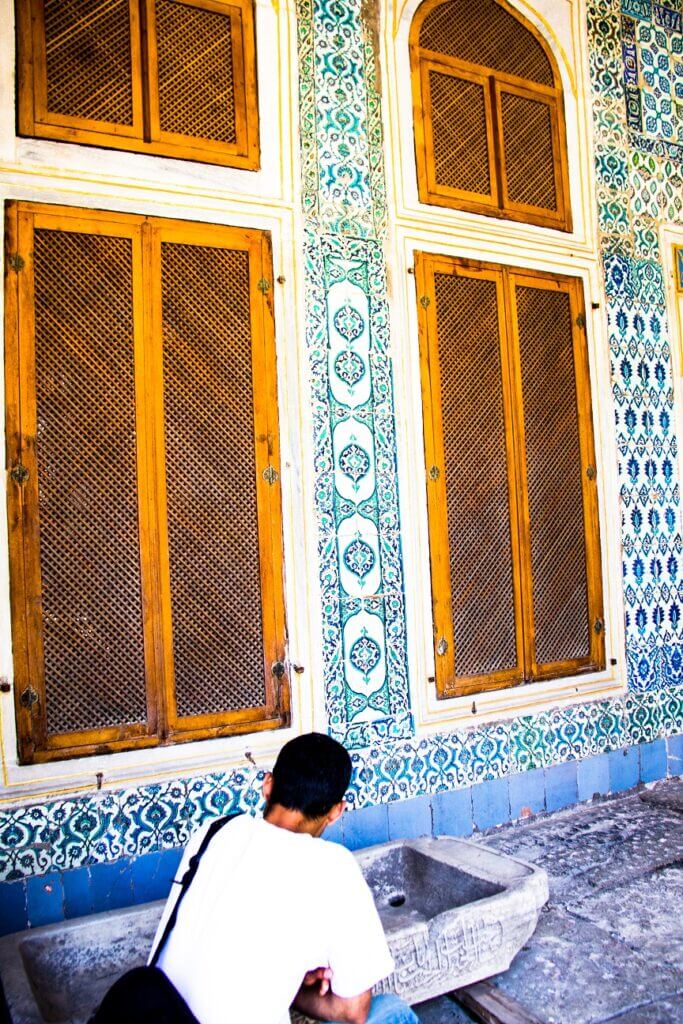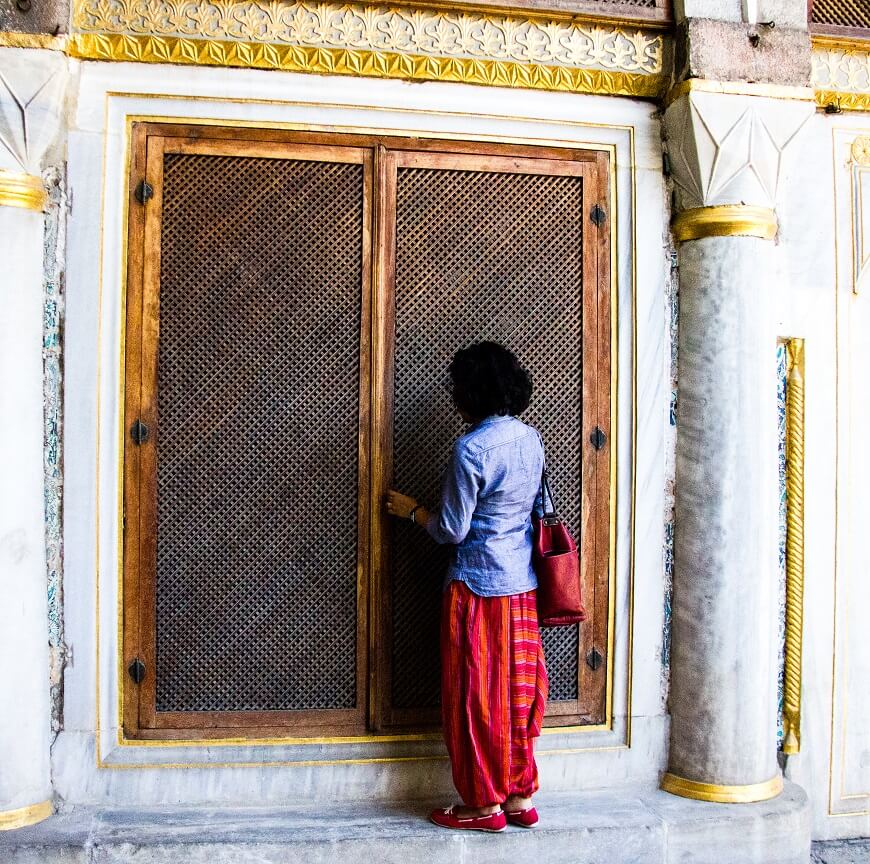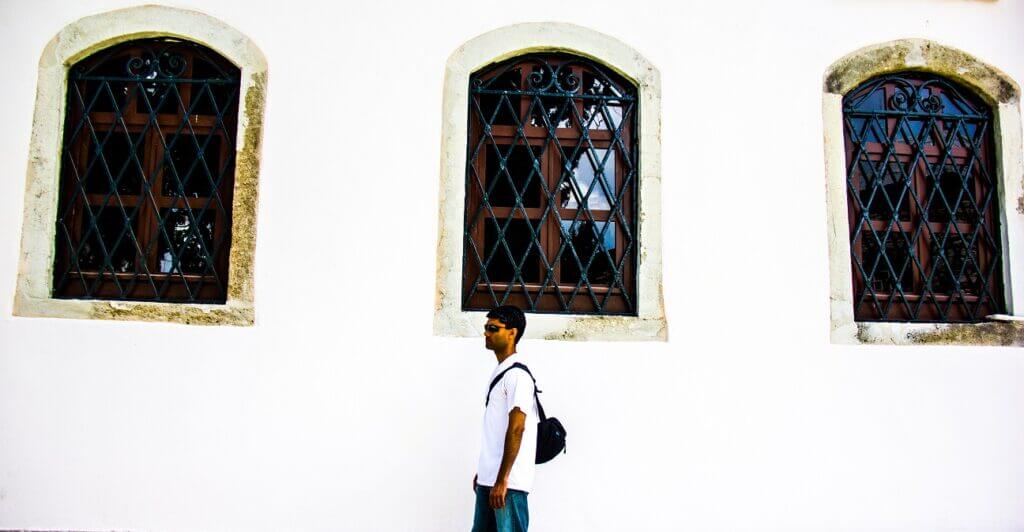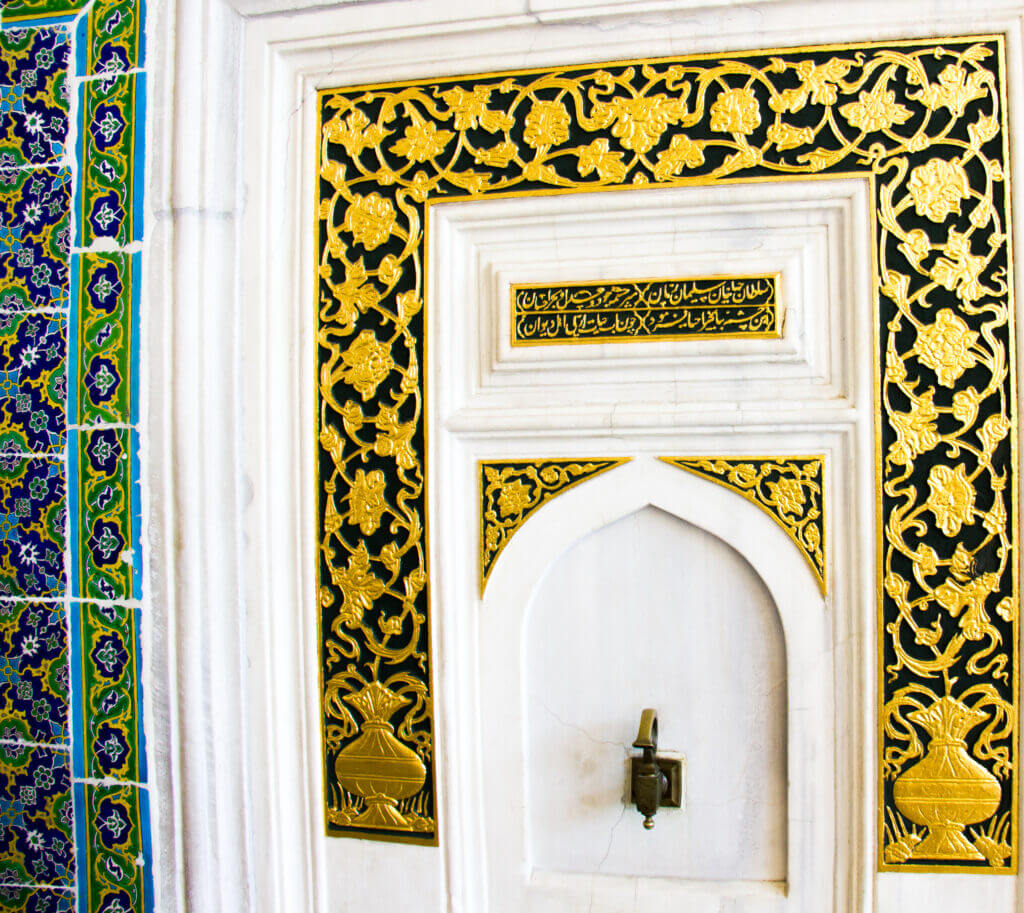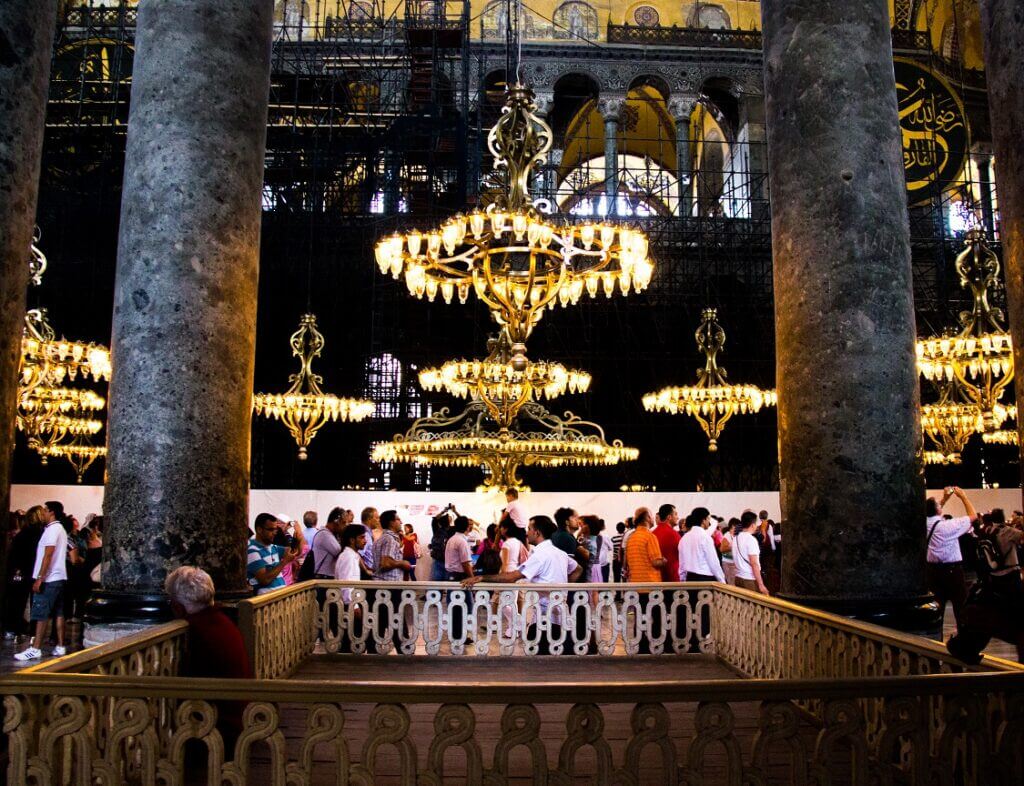 Turkey is home to some of the world's oldest and most amazing museums, of which the two most popular ones are the Aya Sofia and the Topkapi Sarayi (palace). The long, serpentine lines in front of both of these will testify to this reality. The only way to end up in the shorter line is to either fall prey to the vulture like tour guides circling around, enroll in another useless walking tour (which guarantees a tour guide) or grab the little advertised 72-hour museum pass. The museum pass, which is valid for one time entry into several museums all over Istanbul for 72 hours can be purchased for 72 TL is a great initiative by the Turkish Govt to encourage tourists to visit more museums, but is a secret guarded fiercely by all the hotels in Sultanahmet. This because it eats into their business. We tried getting them at one of the hotels mentioned by TTP, but quickly realized that hotels were too reluctant to sell them since they are partnered with touring agencies. The catch 22 situation here is that you have to stand in one of the long lines to get the pass anyway. But if you are smart (like us), you will figure out that the pass is sold at all the museums it lists, one of which is the near forgotten and hardly visited Mosaic Museum in the heart of Sultanahmet. It is a tiny nondescript museum, full of mosaics from the Ottoman palace, tucked away in the alley of Arasta bazaar (another tiny bazaar in Sultanahmet). So grab some cash,(Turkish Lira) run to the museum, buy your passes there, fall on your knees and thank me aloud and get the complete freedom to visit all the main museums in Istanbul at your pace and leisure without any annoying tour guide breathing down your neck! The pass covers the harems in Topkapi palace (no extra charge) but not the audio self-tour guide or maps of the Topkapi (a very annoying money making scheme in my opinion). Do not skimp on clothes since some sections of the palace are considered holy so a head-scarf (ladies) ,blouses/shirts with sleeves and trousers are required (we saw a fashionable European lady being hauled away quite unceremoniously since she did not meet at least one of these criteria). When in Rome, do as the Romans ask you or just stay put at home. That's all I say.
Popular Istanbul Tours
Istanbul sightseeing: Some must do activities
1) Do visit the quiet and tourist-neglected Rustem pasha mosque, voted as the most beautiful mosque of Istanbul by Lonely planet. One look at the walls adorned with the Iznik tiles, and you will know why. The Blue mosque is quite impossible to get into since a gazillion tourists line up to do the same. Look up the prayer times at the Blue Mosque since that is the time you are not allowed in.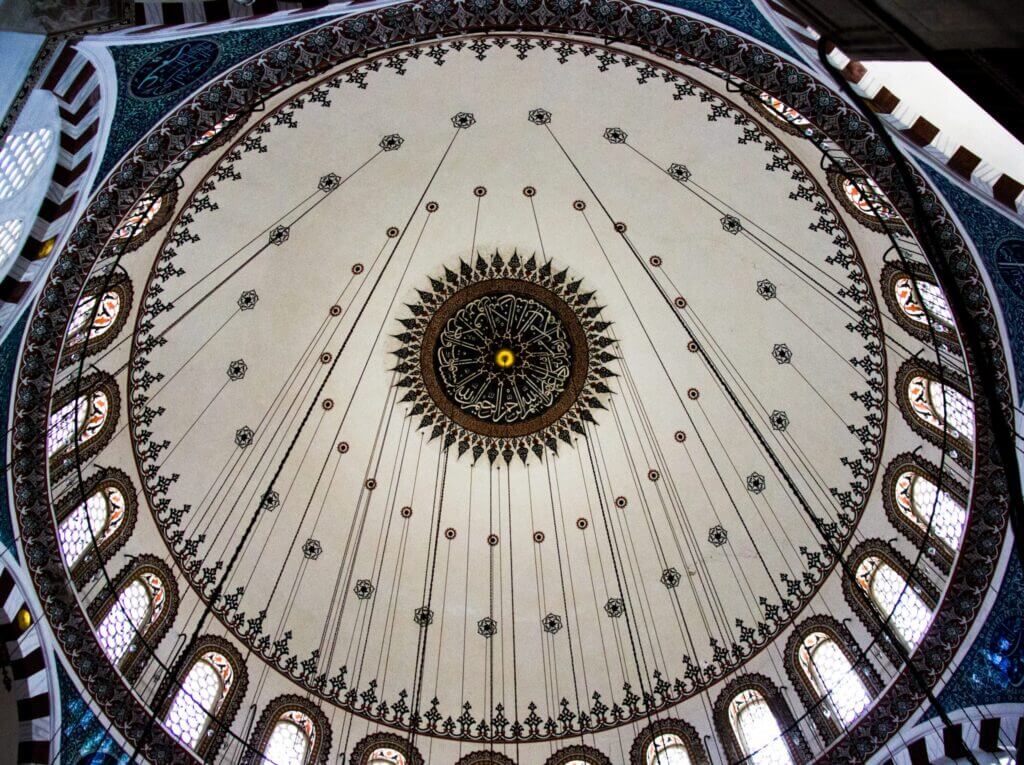 2) Don't shy away from bargaining at the spice and Grand bazaars, the two bustling market places in Istanbul (the Arasta bazaar is the pricier cousin) since you can find anything from a hair pin to an elephant in those markets, some times for a steal. From spices to Turkish desserts and sweets to taste in Istanbul, these bazaars have it all!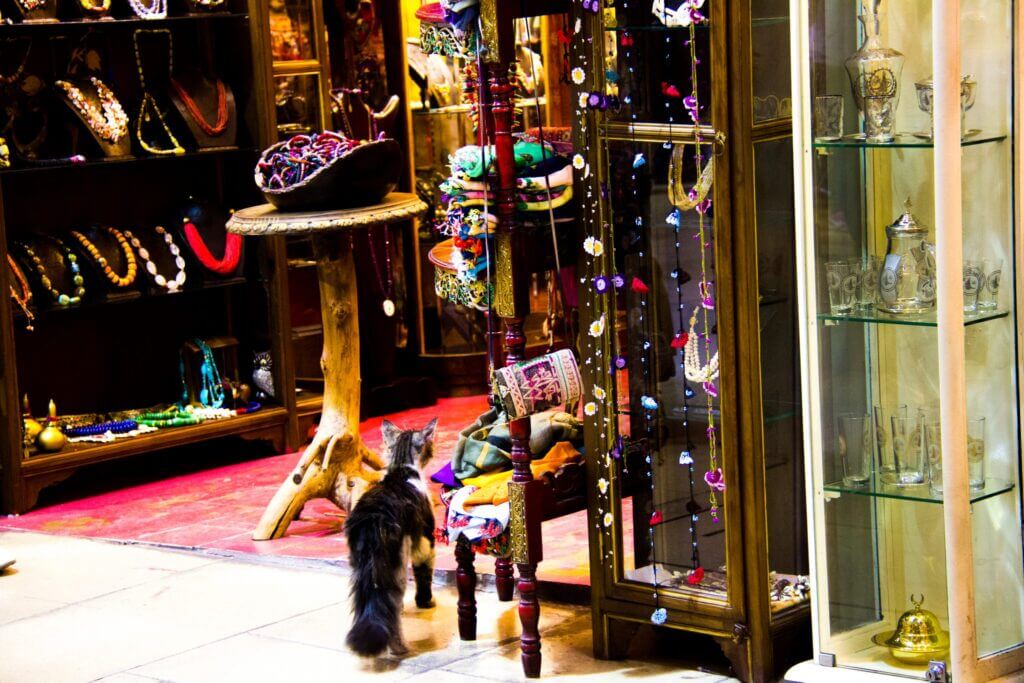 3) Visit the other museums (archaeological museum, islamic museum of science and technology) located in the garden surrounding the Topkapi palace. Free of touristy nuisance, those are excellent museums with well curated artifacts and information and best of all, are included in the museum pass. These were our best finds during our Istanbul sightseeing sojourn because we almost had the whole museums to ourselves (they were that empty) and enjoyed the peace and quite while visiting the galleries filled with Mesopotamian and Anatolian relics.
4) Spend some time at the docks near the Bosporus to melt those blues away. Honestly, my favorite part of Istanbul was strolling along Eminonu, from where the ferries across the Bosporus depart. Easily accessible by the Bagcilar tram, it is a place where you can just sit and watch the hustle bustle of life pass you by like the ripples of the Bosporus. You can either walk across the Galata bridge to the Galata tower and the Taksim square on the other side of the Golden horn (a creek of the Bosporus which slices the Europe part of Istanbul in two sections, the old and the new). We did not venture to Taksim since it was the eye of the now famous Turkish uprising, which had just started (as luck would have it) and therefore relegated our lily-livered selves (albeit with heartfelt solidarity for the protesters) to the Eminonu side. For those of you planning to go to Taksim and Galata tower, here is a splendid guide on the Glory of Galata Tower in Istanbul.
Ferries sail across the Bosporus and Golden horn all day-up and down to several cities along the coast. A comprehensive list of all ferries, cruises and destinations can be found on the TTP website (here, here, here and here).The four letter monster named VISA prevented us from venturing to the Greek or Italian islands (daily tours departing from Kusadasi as well) but if you are one of those lucky buggers who does not need one, by all means visit the beautiful Greek islands nearby on the Aegean sea.
5) Don't restrict your stay to the touristy European side and ferry across the Bosporus to the Asia side, which is where locals live. We made a quick day time visit to Kadikoy, a neighborhood in the Asia side of the Bosporus (via ferry ride using Jetons). Although the Efendi travels personnel sitting at the front desk of our hotel tried to dissuade us from doing that so that we would have more time freed for one more of their tours,we were glad that we went to the Asia side. It was a very nice, residential middle class neighborhood with lots of good and cheap eats, art fairs, charming roadside cafes and a bustling market. Very unpretentious, and far from the maddening tourist crowd.
6) Catch a performance of the holy dance of the Dervishes (Whirling Dervishes) in Istanbul if you can. This "Sama" ritual or physically active form of meditation evolved in the 13th Century AD, was started by the Sufi Dervishes of the Mevlevi order and is practiced to this day. Our hotel arranged for our tickets to one such performance in the evening. It is a spiritual and moving experience like no other and photography is strictly prohibited given the nature of the performance. I still recall a couple sitting behind us and laughing their heads off, please do not be that disrespectful douche-bag and stay away if you cannot respect cultural mores of other countries, by knowingly buying tickets and then insulting the performance, which is something very near and dear to their hearts. Here is a link on all the places in Istanbul where you can catch a Whirling Dervishes performance.
Other travel savvy conducted tours in Istanbul to save time and hassle
Food in Istanbul: Where to dine and what to eat
After some intense Istanbul sightseeing, you are bound to feel hungry and so here is our experience on dining in Istanbul. The Turkey Travel planner website (our main planning resource for all things Turkey) has some excellent suggestions on food that you can read here, or better still read this post on traditional Turkish food that you must have or this excellent Istanbul food tour guide by my blogger friend Shweta.
Food in Istanbul is scrumptious and goes away beyond the regular touristy fare of kebabs dished out in Sultanahmet. Sirkeci, the hep neighborhood of Istanbul (on the Bagcilar line) is known for its trendy cafes and local restaurants. Plus, there is something for everyone-meat lovers and vegetarians. Although roadside cafes are plenty, Most of them also have rooftop seating and one should definitely take advantage of such. It's not everyday that you get to have dinner watching the sun setting down on the Marmara.
Simit (Turkish donuts) are a regular street fare and Turkish Boreks are so tasty (read this amazing Turkish Borek recipe here to make your own at home). Turkish wine, Ayran (the famous yogurt drink and coffee are not to be missed as well. Also, whatever you do, do not skip the Turkish desserts (worth forgoing vegan-ism or enduring your post lactose intolerance trauma). We did have our fill of kababs, Turkish coffee and dessert but my food guide kind of ends here since I contracted a nasty stomach bug in Istanbul after returning from Cappadocia and practically lived on a diet of yogurt and bread for 3 days!
That wraps up the travelogues. Hopefully, they have enough fodder in them to inspire more people to consider Turkey for their next vacation. Barring the minor fact that everyone in Turkey smokes like a chimney, you sure will not be disappointed in your travels! Read my other blog post here on day trips from Istanbul. I leave you with one more fun fact that you are sure to notice while on your Istanbul sightseeing pursuit and that is the city is overrun with cats. Turks revere cats and so they are all around and even allowed inside mosques at night.
LIKE THIS POST? PIN IT HERE

«