Last Updated on
There are a lot of people out there for whom the world is their oyster. Not only do they love to travel, but set out doing so without the slightest trepidation. Much like John Muir's famous quote, the world is calling out to them, and they must go. But what about those, who simply do not want to go? Or worse, they have to, but the thought of traveling alone makes them a nervous wreck? What about those for whom traveling solo is like being banished to the depths of Dante's inferno? Being an anxious person and someone who has to do quite a bit of traveling alone, I totally get this feeling. Despite how I feel about traveling alone (read, not too psyched) , a girl's gotta do what she's gotta do. So here are some of my travel anxiety management tips. They've worked for me over the years and hopefully will help some of you anxious souls too! For more tips on how to travel solo like a boss, read this guide to top 50 travel tips for the first time solo travelers
Travel anxiety management tips #1 KNOW YOUR FEARS
Let me cut right to the chase here. You have to travel alone. You are not thrilled. If you are someone like me, who is  half the time in some other planet where a shirtless Justin Trudeau is feeding her grapes, then staying woke and alert may seem challenging. Add to it the other usual travel stress scenarios of missing connecting flights. Landing super late and finding no restaurant is open to grab a bite. But rather than going crazy thinking of all things that could possibly go wrong, why not just focus on only a few big concerns? Allow me to elaborate.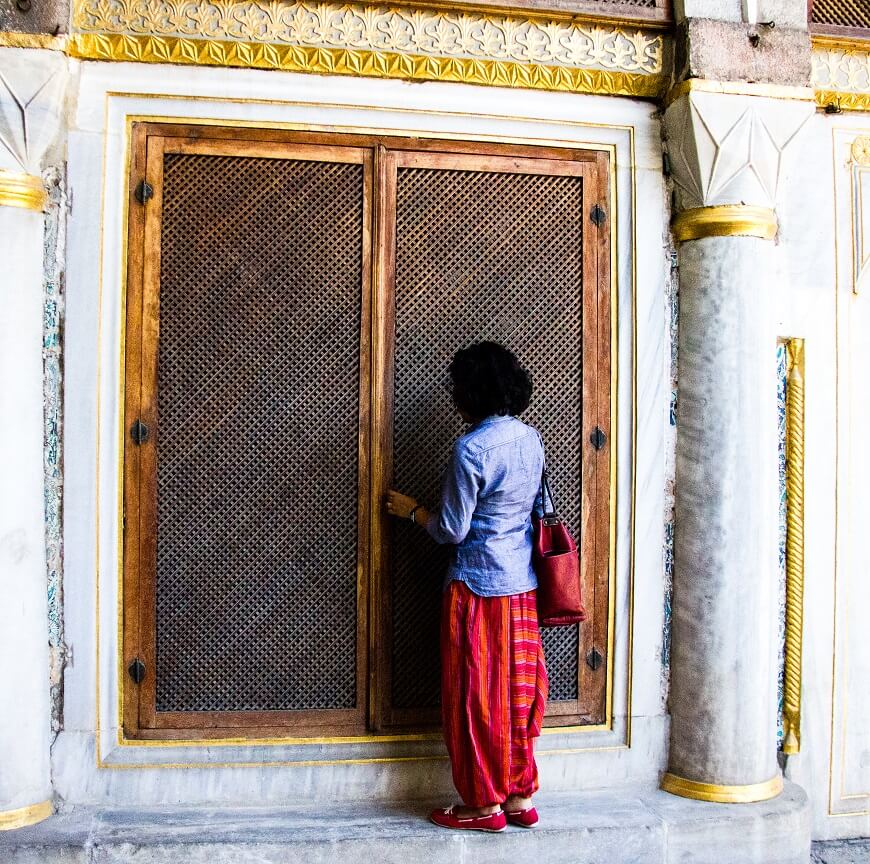 For example, I am someone who cannot drive to save her life. My biggest travel concern is naturally transportation, specially for late flights. How do I get to my hotel safely is my number one cause of anxiety while on my own. So what do I do? I book hotels reasonably close by to the airport or reputed ones in the center of the city. I search up airport shuttles and try to book them beforehand. If that does not work out, I always make it a point to go the information kiosk when I land to see what they have available. Either way, I make sure I am going to a familiar destination and try shared rides or public transportation if need be as the first option. I avoid taking taxis late at night unless there is no choice.
My second biggest fear, and one that is legitimate, is lack of food when I arrive late at my destination. In the past, bad planning, i.e. no fortitude to grab some food at the airport, has punished me cruelly by way of a very unforgiving digestive system. So come hell or high water, I always stock myself with snacks and food while flying. Basically, anything to not go to bed on an empty stomach in a new city, which in America can range from a metropolis to a pint sized place. 
Bottomline: FIGURE OUT WHAT SCARES YOU. AND TAKE PROPER ACTIONS TO MITIGATE IT
Travel anxiety management tips #2 DO SOME RESEARCH
For the love of everything that you hold dear, please do some research of your destination before leaving home. Unless you plan to simply stay put in your hotel room like an underground gopher, familiarizing yourself with your immediate surroundings is always a big plus. How big is the city? What are the amenities around you? Any good restaurants? Where is the nearest pharmacy in case of an emergency? How about public transportation services? Arm yourself with a good paper map (you get them at the information kiosk at the airport or at locate a tourism/city information center if close by) since electronics are never 100% reliable. Smart phones can die on you, but paper lives on for longer. Also don't be shy to ask the helpful person behind the check-in desk about nearby facilities and places to eat. To ease your mind, always leave home prepared with these essential travel items, so as not to get flustered in a new surrounding!
Bottomline: KNOW YOUR SURROUNDINGS
Travel anxiety management tips #3 PLAN SOME ACTIVITIES
OK. So you have managed to reach your hotel without killing yourself in the process. You have food in your belly. Life is good. Now what? If you are traveling for work, chances are you still have evenings free to explore. Don't let the fear of the unknown ruin your desire to venture out, no matter how strong the jabs of insecurity are. For starters, why not plan some activities that you really like doing before hand? Now that you have the chance, plan that trip to that museum you wanted to visit or that restaurant you've been dying to eat at. Map them out in the comfort of your room's wifi, make sure that you can either walk to them or avail public transportation or download shared ride apps on your phone since they are pretty reliable in big US cities and safer if you opt for pooled rides. Taking time to plan and map will create that element of familiarity and will help you feel secure to explore your new city. For example, I used public transportation to get around Helsinki, walked around San Juan and took Lyft/trains to navigate through Chicago.
Bottomline: PLAN A FEW THINGS YOU LOVE TO FORCE YOURSELF OUT OF THE HOTEL ROOM
Travel anxiety management tips #4 FOLLOW COMMONSENSE SAFETY PRACTICES
Unless you are planning to paint the town red with your buddies or a group of colleagues, solo travel is always about not venturing out too late at night in an unknown place. Plan your day such that you have ample activities to keep your busy and end it by calling it an early night. I once had a very bad experience in Helsinki (of all places) where I found myself in a remote neighborhood late at night with a bunch of men calling out at me from the other side of a bus stop. Thanks to that one unknown man who silently appeared from nowhere, I was saved. So better be safe than sorry, and do not stay out too late. As women we should be able to feel safe wherever and whenever. But life is not fair, and we all know better than to be at the receiving end of something very unfortunate. Also, do some research and stay away from sketchy parts of the city. Ask your hotel concierge or Airbnb host for guidance and suggestions for safe neighborhoods if in doubt.
Bottomline: DON'T STAY OUT TOO LATE ALONE
Travel anxiety management tips #6 ARRANGE FOR TRAVEL TOURS
Booking a guided tour in a new city is a great way to overcome your fear of traveling solo. A great idea if you don't drive but want to see a few attractions anyway. Guided walking tours, food tours or those of popular attractions are readily available in many cities. You can also book them beforehand. I went on a guided tour of El Yunque rainforest in Puerto Rico with a motley crew and loved it!
Bottomline: LET A GUIDED TOUR HELP YOU
Travel anxiety management tips #7 KEEP CALM. OR AT LEAST, TRY TO
A memento of a loved one to soothe those nerves. Meditation. Taking deep breaths. Staying well fed and hydrated. Anything that will relax your mind. Remember, not everything will go as per your plans but a bad attitude will make things worse. So try to ease your mind and focus on the positive side of travel. The connections you will make, the new things you will see, the different cuisine you will get to try out-stuff like that. If you enjoy the little things, the big worries will melt away. Take each day on the road at a time and you will be happier, and perhaps, wiser too.
Bottomline: KEEP CALM AND STAY POSITIVE
I hope this post has helped you find a kindred spirit in me, one who is often plagued by anxiety but tries to make the best of her travels using this mantra. These are simple common sense tips but are super helpful in alien places and situations, specially when there is no one around to assure you. If you've enjoyed reading this post, you can get some real laughs by reading my comical travel fails here.  and don't forget to check out my posts on solo female travel blogger stories or the best travel camera bags for women. Also, please share your travel anxiety management tips with me if you can!
Like this post? Pin it here